Translating Your Shopify Store is No Longer Complicated!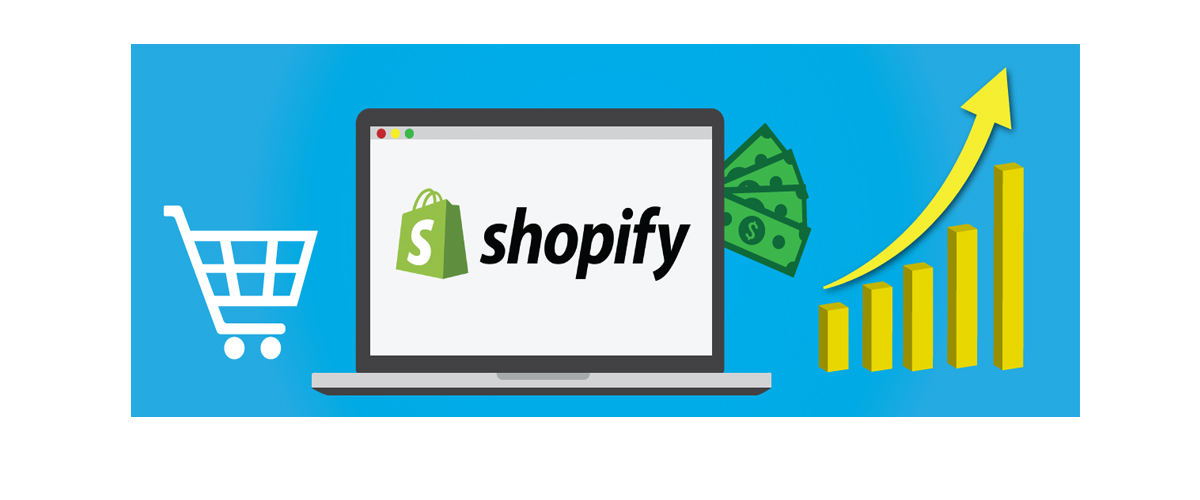 Why it is necessary, cost effective and not a complicated issue to translate your Shopify Website.
Having created your Shopify website, you will definitely want to increase your sale. And the one major way you can do this is through translation. Do you think it is not necessary to translate your Shopify website? Are you bordered about the cost of getting your Shopify website translated? Probably you are even wondering how to go about it because you feel it is going to be a complicated task translating your Shopify website.
If you have any or all of these concerns, then wander no more as this article is perfectly for you.
This article promises to provide answers to three important questions. The questions are:
Why is it necessary to get your Shopify website translated?
Why is it cost effective to get your Shopify website translated?
Why is translation of your Shopify website not as complicated as some might think?
Now, let us tackle each of the questions one after the other.
Why is it necessary to get your Shopify website translated?
The way the internet is being surfed has witnessed tremendous changes over the years and the effect of this is felt not by just one website but by all websites that is found on the internet including ecommerce websites.
For instance, you will fail to get a whole lots of benefits and opportunities that come with having a multilingual website if you are still running a single-language website because you will lose out of the patronage of prospective consumers of your products.
Now, let us see four (4) reasons it is necessary that you translate your Shopify website to multiple languages.
It helps you get your customer base expanded: it the past, the internet used to depend solely on English language as the only language that is used. However these days, increased numbers of internet users are willing to browse through the pages of the internet in their local language other than English. Studies have shown that more than 70% of users of the internet now have the privilege of surfing the internet in not English language but in other languages. Also, some 46% said they will not patronise a brand or product if it is not in their mother tongue. Even in the Europe, if you focus only on English you may be missing out on the buyers who prefers shopping in languages like Portuguese, Polish, German, Finnish, Norwegian, Luxembourgish, and so on.
The SEO ranking of your site will be improved with translation: many don't like going beyond the first page of the Google search result. That is the reason it is important to get your website to appear on the first page when there is a search. When you translate your website into multiple languages you will be adding new sets of keywords in that language and this can thereby enhance your website search ranking. You can get saturation of keywords when using English language but many other local languages don't give you such experience. So translating your website into such local languages will be of serious help.
Also, your website will be considered as a local website when people from other countries make a search if you have already added multiple languages to your website. This means your site will become more relevant, among top search results and have a better ranking.


It helps to build trust: no business would not like being trusted. The more your customers trust you, the more you can expect increase in customers and this will make you not only relevant in the market but also to last long. When your offer your products and services to people in the language of their heart, they tends to subconsciously trust you and will be able to confidently patronise your products and services.
It takes your business global: today, the world has become a global village because of the internet. It used to be very difficult and costly to get your product onto a global marketing scale in the past, but that is no longer the case today. You can expand your business boundary to accommodate people from different locations around the world today by simply translating your website into the language of the targeted audience.
In the past it may be an overzealous plan to go for website translation but today it is not a matter of 'want' but a necessity.
We now go to the next question.
Why is it cost effective to get your Shopify website translated?
In the earliest history of translation, all translation works used to be on human translators until the emergent of machine translation. This humans-alone translation used to be time consuming and costly. Although it is true that human translation supersedes any other form of translations when it comes to quality matters, yet it is a no go area when we consider the whole lot of time and fortune that will be invested to make a project successful.
Thanks to machine (otherwise known as software) translation that has come to the rescue of many. It is undeniable that when it comes to speed, software translation is of no match. And it is even more interesting to know that grammar and sentence construction translation by machine are now being honed with time. It is true that regardless of the honing, it can never be on the same quality level with human translation but it can be a very useful tool that accentuate businesses to a wider audience within short period with little cost.
Now, let us analyse the cost factor based on Return on Investment (ROI) and the cost rate of using machine translation.
Return on Investment (ROI): when we compare the output generated as ROI as a result of the translation work done, we can be sure that it is a project worth investing on. After you add new languages to your website, you can experience increased multiple customer reach, bounce rate that is getting lower, an increased conversion rate, enhanced search rankings, more customers that are loyal to your brand, and just to mention but a few. There is nothing that should hold one back from translating one's website especially when you know that the benefit of ROI that is associated with it is massive.
Machine translation is really cheap: a reason localization of website appears expensive is that it usually including localization setup and the main translation. However, when you use ConveyThis you can be sure that this will be taken care with an affordable cost. This is what you will benefit using ConveyThis :
On your dashboard, there is a user friendly visual editor that allows you to make adjustment to what has been translated by the machine. You can do this by reviewing it either by yourself or a member of your team. Before and after the modification, you can always save the work.
There is no need to hire programmers or employing CMS system because you can always save the setup. This saves you the lots of money that would have been spent hiring those. With ConveyThis, you can kick-start your translation at cheaper rate as low as $9 per month. There are four plans you can choose from. They are Business, PRO, PRO+, and Enterprise. You can check out their prices here. We also offer free trial for you to allay your fears.
We have discussed the first two question. Now let us answer the last one.
Why is translation of your Shopify website not as complicated as some might think?
Translation of website used to be a serious challenging task. Sourcing and gathering personnel such as web developer, coders and programmers, and project manager for a project can be very daunting. And this won't just be once since you will always want to update your website; a routine that goes on and on.
Apart from that, the long-established customary method of hiring a translator to translate bulky content is time consuming because the average words humans can translate in a day is around 1500 words. Now imagine you will be translating 200 pages with roughly 2000 words per page on the average. This will take about 6 months or more if it was to be handled by two translators.
Since there is an increasing demand for localization and translation demands, companies that provides translation solutions have come up with the idea of using software that will handle such project smoothly without the supposed stress.
A typical example of such company is ConveyThis. ConveyThis offers exceptional, unique and standard translation and localization of websites services. Here are some of the benefits of employing ConveyThis to handle your website services for you:
ConveyThis is very quick: instead of waiting for days, weeks, probably months or even mere hours, you can get your web page translated with ConveyThis within minutes. Also, instead of having to manually make modification to what is been translated all the time, ConveyThis has a feature that automatically detects contents. This feature adjusts itself when there is a new content and handles its localization as proper as it should be.
No need for complex coding or programming: you don't need to first go and attend coding session or programming classes before you can effectively use ConveyThis. Just copy a single line of code and paste it on your page. Another option for that is that you can use a plugin, activate this plugin and all is set.
ConveyThis does complete localization: you can make changes to your localization manually apart from translation. With ConveyThis visual editor, you can make needed adjustment to text, change images or videos, modify and fix any issue related to CSS easily.
ConveyThis allows change in page's orientation: languages like Arabic, Persian etc. are written from right to left unlike the popular way other languages are written from left to right. When your page is translated into such languages, the page direction should get flipped. ConveyThis gives you this benefit with just one click.
ConveyThis provides translations in very many of languages: not just some few languages but many languages about 100 of them are what ConveyThis offers. This means irrespective of the languages you want to use in your website translation, ConveyThis is fully on ground to provide the services.
In this blog article, we have been able to find answers to mind boggling questions that may have made you unwilling to translate your Shopify website. It is one thing to have a Shopify website but it is another to get it translated. Translating your Shopify website is no longer a complicated issue nor is it costly. For a matter of fact, it is a necessity.
Will you like to translate your Shopify store in few minutes? If you answered YES to this question, then CLICK HERE.