Use Case: Leveraging BraytonLaw.com with ConveyThis for Global Reach
Make Your Website Multilingual in 5 Minutes
In the ever-globalizing world, law firms need to connect with clients and potential partners from different linguistic backgrounds. Utilizing website translation services can significantly enhance the accessibility of a law firm's services. This article explores the use case of implementing ConveyThis, a leading website translation solution, on BraytonLaw.com, the website for the Brayton Purcell LLP law firm.
Use Case: Leveraging BraytonLaw.com with ConveyThis for Global Reach
Brayton Purcell LLP specializes in personal injury and wrongful death lawsuits, with a strong focus on asbestos-related diseases. To increase its global footprint and cater to a broader range of clients, integrating a translation solution becomes a priority. ConveyThis offers an intuitive and efficient way to achieve this.
Extend the reach of BraytonLaw.com to non-English speaking clients.
Simplify the process of website translation without compromising website aesthetics or functionality.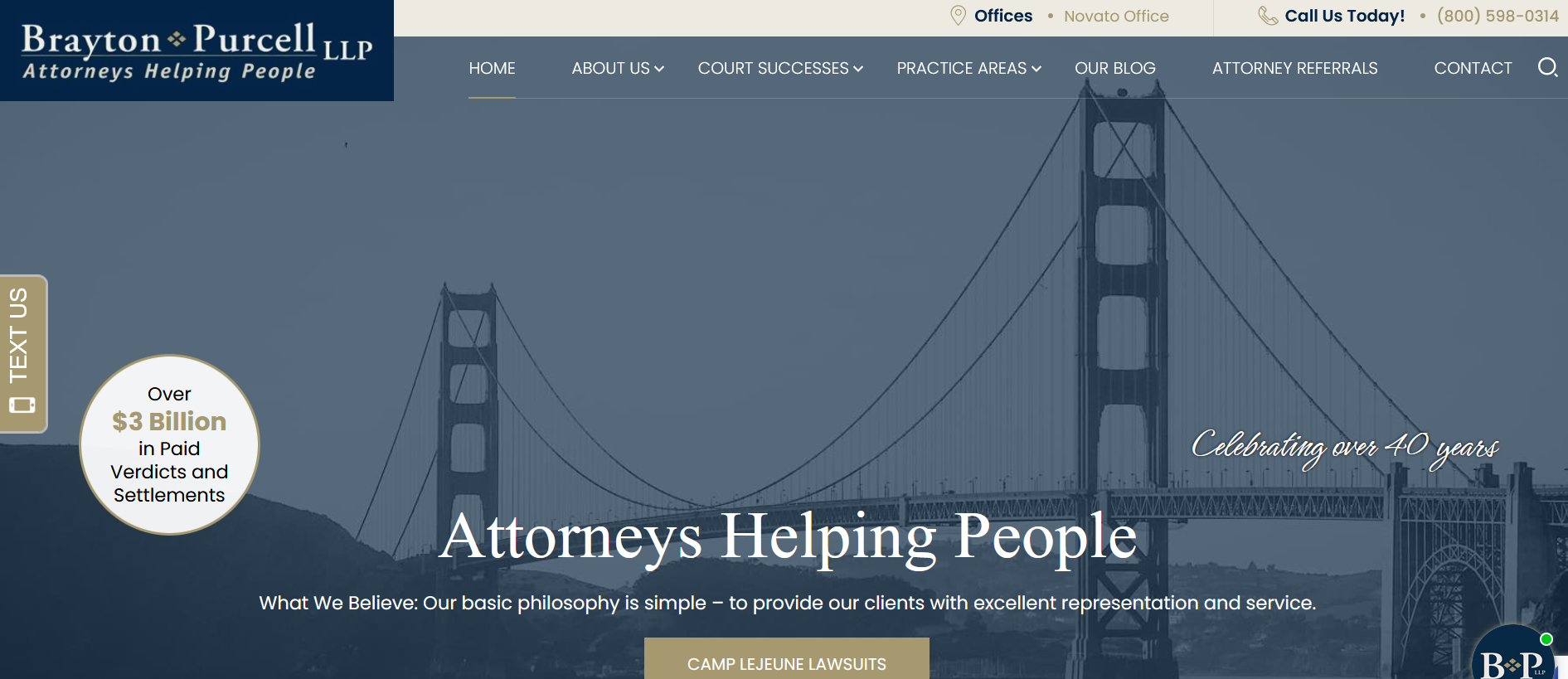 Use Case: Leveraging BraytonLaw.com with ConveyThis for Global Reach
Integration:

Sign up for a ConveyThis account and choose the desired subscription plan.
Install the ConveyThis plugin or embed the JavaScript code snippet provided by ConveyThis into the BraytonLaw.com website.

Configuration:

Set the default language of the website (e.g., English).
Select target languages based on BraytonLaw.com's target audience, such as Spanish, French, Chinese, etc.

Customization:

Adjust the appearance of the language switcher to align with the BraytonLaw.com design.
Opt for professional translation services offered by ConveyThis for high-stakes pages like 'About Us', 'Services', and legal documents.

Launch & Monitor:

Activate the ConveyThis integration on BraytonLaw.com.
Monitor user interactions and use analytics to understand which languages are frequently selected.
Increased Accessibility: Potential clients from various linguistic backgrounds can access and comprehend BraytonLaw.com's services without language barriers.

Enhanced User Experience: ConveyThis offers smooth transitions between languages without redirecting users to external pages, ensuring a seamless experience.

Cost-Effective: Instead of manually translating the website, BraytonLaw.com can rely on ConveyThis's automated translations and only invest in professional translations for essential pages.

SEO Boost: ConveyThis optimizes translated pages for search engines, helping BraytonLaw.com to rank higher in non-English search queries related to their legal expertise.

Easy Maintenance: Future updates to the website content can be automatically translated, ensuring consistency and reducing administrative tasks.
For law firms like Brayton Purcell LLP, having a multilingual website is no longer just an added advantage; it's a necessity in today's globalized world. ConveyThis, with its ease of use and comprehensive services, proves to be an invaluable tool for BraytonLaw.com, allowing it to resonate with a global audience while retaining its professional image.
Translation, far more than just knowing languages, is a complex process. By following our tips and using ConveyThis, your translated pages will resonate with your audience, feeling native to the target language. While it demands effort, the result is rewarding. If you're translating a website, ConveyThis can save you hours with automated machine translation.
Try ConveyThis free for 7 days!