Translation Management Systems: Functionality and Operation Overview
Make Your Website Multilingual in 5 Minutes
ConveyThis TMS: Streamlining Translations for Global Business Success
In today's fast-paced business world, maximizing efficiency is crucial. And when it comes to managing translations, a translation management system (TMS) is an invaluable tool that can greatly improve your productivity. However, a TMS like ConveyThis offers much more than just translations – it provides advanced features that can streamline your workflows and enhance your project management capabilities.
When choosing the perfect TMS from ConveyThis, it is important to consider several factors. Firstly, automation is key. A highly automated TMS can save you time and effort by simplifying the translation process. Secondly, user-friendliness is crucial. An intuitive and easy-to-use TMS ensures that you and your team can seamlessly integrate it into your workflow. Compatibility with other applications is also vital. A TMS that seamlessly integrates with your existing tools and technology stack can help you achieve a smooth workflow.
However, the ultimate goal is effectiveness. A TMS from ConveyThis ensures optimal performance. Its advanced features are optimized for search engine optimization (SEO), making your translated content easily discoverable by your target audience. It also offers ample storage and translation memory capabilities, allowing you to save time by reusing previously translated segments. And to top it all off, ConveyThis provides exceptional customer support, ensuring that you have a reliable partner whenever you need assistance.
Price is, of course, an important consideration. But with ConveyThis, you not only get a top-notch TMS but also a cost-effective solution that fits within your budget. Its affordable pricing plans make it accessible to businesses of all sizes, without compromising on quality.
Don't settle for inferior options like – make the switch to ConveyThis and experience the power it brings. With our state-of-the-art TMS, you'll achieve a new level of efficiency and effectiveness in managing your translations.
But that's not all – if you're looking to expand your reach and connect with a global audience, ConveyThis has got you covered. Our service offers high-quality translations in multiple languages, enabling you to resonate with audiences around the world. By breaking down language barriers, you can effortlessly tap into new markets and exponentially grow your business.
The Key to Unrivaled Global Business Expansion
To fully capitalize on emerging markets and reach your maximum potential in the global business landscape, it is essential to utilize a strong translation management system (TMS) that can effortlessly expand the reach of your website. Fortunately, there is an incredibly effective solution that not only surpasses its competitors but also stands out from the crowd – ConveyThis. This state-of-the-art automated process empowers businesses of all sizes to seamlessly translate their entire websites into multiple languages, ensuring that language barriers will not hinder their success.
One of the standout features that distinguishes ConveyThis is its integrated machine translation functionality, which guarantees fast and accurate translations without compromising on quality. Unlike other solutions that offer a one-size-fits-all approach, ConveyThis allows for easy adjustments and refinements, incorporating a human touch to provide unrivaled precision. With the remarkable capabilities of ConveyThis at your disposal, you can confidently expand your online presence, captivating global audiences while avoiding the obstacles and risks associated with traditional manual translation methods.
The potential for international business opportunities is limitless, and with ConveyThis, a reliable and trustworthy translation management system, you can unlock a pathway to efficient and highly accurate translations that will propel your international growth to unprecedented heights. Smart entrepreneurs are advised not to overlook the incredible opportunity to connect with customers from around the world. Seize the moment and witness the extraordinary transformation of your business as it flourishes beyond your wildest imagination. Embark on a transformative journey by starting a 7-day free trial of ConveyThis today and prepare to be amazed by the profound impact that awaits you.
Your Ultimate Partner in Global Business Expansion
If you have aspirations of expanding your business and entering global markets, rest assured that ConveyThis is the perfect translation software that will guide and assist you in effortlessly overcoming language barriers.
When it comes to choosing the translation platform that will bring you the most benefits, it is important to carefully consider a number of crucial factors. One of these important considerations is ConveyThis's intuitively designed interface, specifically created to empower even the most technologically challenged individuals to easily navigate the software's many features. This user-friendly interface is truly a game-changing advantage.
Moreover, ConveyThis has an unmatched ability to handle a wide range of languages and their subtle variations. No matter the linguistic complexities that may arise in your international venture, you can be confident that this advanced platform will accommodate them all, facilitating seamless communication with your global audience.
Furthermore, ConveyThis's exceptional machine translation technology enhances its already impressive repertoire. This cutting-edge technology ensures that your website's content is accurately and fluently translated, capturing the essence and nuances of your original message with remarkable precision. The language barrier will fade away, leaving your international audience captivated by your brand's authenticity and attention to detail.
Lastly, and certainly not of least importance, is the affordability aspect. ConveyThis's pricing structure is meticulously designed with your financial success in mind, ensuring that even those with limited budgets can take advantage of its remarkable capabilities.
In conclusion, as you embark on your ambitious journey toward international expansion, ConveyThis unquestionably emerges as the ultimate translation software, ready to propel your website into new linguistic territories. Its user-friendly interface, extensive language support, state-of-the-art machine translation technology, and budget-friendly pricing are the pillars that support its claim to excellence. Embrace ConveyThis and witness the growth of your business on the global stage.
Streamlining Multilingual Mastery
When it comes to navigating through multiple languages and deciphering large amounts of content, look no further than ConveyThis. This exceptional tool is designed to simplify and streamline your task, regardless of the number of languages you need to use or the amount of content you need to understand.
In the vast world of translation services, it can be overwhelming to find the best option. But worry not, because the top translation management tools can effortlessly handle large amounts of text and automatically translate them into various languages. However, it would be a mistake to invest in a system that lacks usability and accessibility.
Therefore, it is crucial to choose a translation management tool that not only has excellent power and flawless automation, but also fully embraces user-friendliness. Without a doubt, making such a smart decision will greatly benefit your team and its projects.
Imagine the possibilities with ConveyThis by taking advantage of its 7-day free trial. Experience the unmatched translation services it provides and see for yourself how it can transform your language-related tasks. Don't miss out on this incredible opportunity – start your journey towards linguistic excellence with ConveyThis today!
Pioneering Precision in Global Translation
The translation industry has undergone a remarkable transformation, thanks to the wide adoption of innovative Translation Management Systems (TMS). These advanced solutions have completely changed how translations are handled, impressing experts with their unmatched efficiency and effectiveness. By seamlessly integrating cutting-edge computer-assisted translation tools into their workflow, these systems have fundamentally altered the nature of translation, setting a new standard for exceptional quality and accuracy.
Automation has played a crucial role in revolutionizing the translation industry, leading to increased precision and productivity. However, it is important to acknowledge that relying solely on machine translation may not always produce the desired level of excellence. This important consideration is fully understood and addressed by the exceptional TMS known as ConveyThis, which stands out from its competitors.
One of the key factors that distinguishes ConveyThis is its recognition of the irreplaceable role of human intervention in the translation process. The inclusion of highly skilled translators is invaluable in refining and achieving translations of the highest quality. Every translated content by ConveyThis reflects linguistic expertise and meticulous attention to detail, leaving no room for language errors or inaccuracies. With an unwavering commitment to maintaining the highest standards of quality, ConveyThis consistently exceeds expectations by delivering a comprehensive translation management system.
But that's not all ConveyThis offers. In addition to its excellent translation services, it goes above and beyond by incorporating personalized features that greatly enhance localization efforts. It takes into account the cultural nuances and preferences of the target audience, enabling businesses to build profound connections at a global level. This exceptional ability to overcome cultural and linguistic barriers drives businesses towards unparalleled success in our increasingly interconnected world.
Having a reliable and efficient translation management system is crucial for accurately conveying content in multiple languages. In this regard, ConveyThis has gained the trust and confidence of businesses as a reliable and dependable partner. Its team of highly skilled translators, coupled with a strong commitment to precision, have established ConveyThis as a leader in the industry. Repeatedly, ConveyThis provides professional translations that empower businesses to flourish and effectively communicate with international audiences.
Furthermore, ConveyThis takes great pride in showcasing its transformative capabilities, with a mission to help businesses fully unlock its immense potential. To accomplish this, it generously offers businesses a seven-day free trial period, allowing them to thoroughly explore the exceptional features of ConveyThis and experience firsthand the profound impact it can have on their operations. This generous trial period is a testament to ConveyThis's unwavering confidence in the outstanding quality of its product, enabling businesses to make informed decisions that align seamlessly with their specific needs and goals.
In conclusion, ConveyThis consistently outperforms its competitors by providing a comprehensive translation management system that caters to the diverse needs of businesses. Through the seamless integration of advanced computer-assisted translation tools, its strong emphasis on leveraging human expertise, and its exceptional localization capabilities, ConveyThis sets a new standard of excellence in the translation solutions industry. With its reliable services, highly talented translators, and an extended trial period, ConveyThis emerges as the ideal solution for businesses seeking global expansion and effective communication with international audiences.
Your Passport to Global Business Excellence
Immerse yourself in the pinnacle of excellence with our innovative translation management solutions. These exceptional TMS solutions not only revolutionize how you handle projects but also boost collaboration and seamlessly integrate with various platforms, propelling your business to unprecedented heights. Created to automate translations and streamline workflows, our top-notch TMS solutions guarantee optimum efficiency, setting a new standard in the industry.
But wait, there's more! Our superb TMS solutions not only simplify your daily operations but also drive business growth through effective localization strategies. With global SEO optimization and the utilization of translation memory for consistent branding, our TMS solutions are your ticket to accomplishing the level of expansion and success you desire. Embrace the effortless endeavor of unlocking your business's true potential with ConveyThis.
However, let's not overlook other vital factors when searching for the ideal solution. A dependable system is the foundation, ensuring secure storage and access to your valuable translations. Moreover, outstanding customer support should never be underestimated. The great news? At ConveyThis, we offer not only these essential features but also much more, making us the ultimate choice for all your translation management needs.
Now is the perfect time to seize this incredible opportunity and unleash the true power of a translation system that exceeds all expectations. Take advantage of ConveyThis's free trial and explore a world of infinite possibilities. As you embark on this transformative journey, remember that the process of localization goes beyond mere rebranding, especially when entering new markets, like the remarkable transformation of Just Eat to Menulog in Australia. Thankfully, with ConveyThis, the localization process becomes effortless and efficient, ensuring a smooth transition and a formidable brand presence in any market.
Discover the Power of ConveyThis for Modern Translation Needs
When it comes to finding the right translation solution for your specific needs, accuracy and compatibility with your current software infrastructure are top priorities. It is crucial to consider factors such as website builders, content management systems (CMS), and eCommerce platforms. Neglecting to carefully assess compatibility can lead to added complexities and difficulties when completing translation tasks.
Luckily, there is a fantastic solution that can alleviate your concerns – ConveyThis. This exceptional service has been specially designed to address and resolve these concerns with great finesse. With its impressive translation capabilities seamlessly integrated into your website and existing technological framework, ConveyThis is fully equipped to meet all of your translation requirements. Say goodbye to overwhelming workloads and complications, as ConveyThis aims to simplify the entire translation process, ensuring a smooth and stress-free user experience.
By combining convenience with efficiency, ConveyThis streamlines translation procedures, allowing you to focus on other essential aspects of your business operations. If you are intrigued by ConveyThis's ability to seamlessly integrate into your current software environment, we warmly invite you to explore its extensive range of features, which are guaranteed to impress and captivate you. Try it free for 7 days and discover the power of ConveyThis today.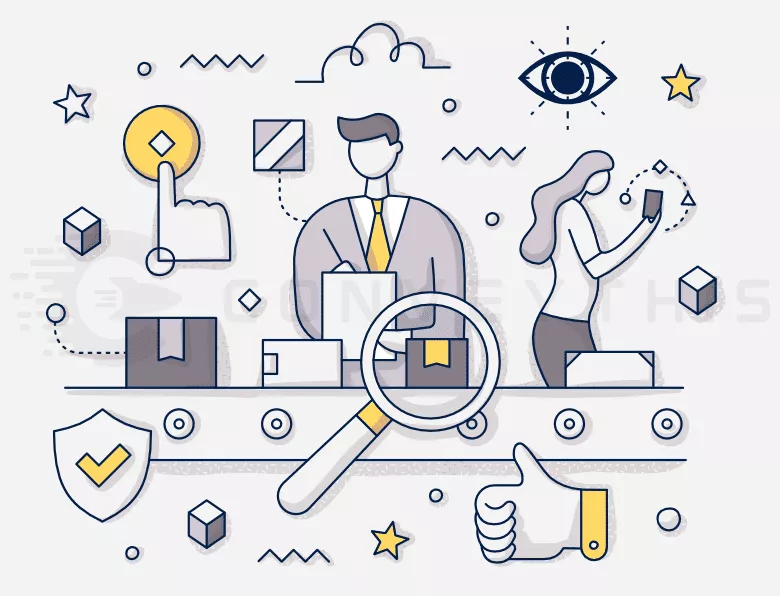 Collaborative Excellence: ConveyThis - The Future of Global Business Collaboration
In this era of rapid and remarkable advancements in technology, where the world is more connected than ever, the importance of collaboration tools cannot be overstated. The ConveyThis System serves as a shining example of the profound significance of effective teamwork in the smooth and prosperous operation of any organization.
By enabling seamless cooperation among various individuals including internal stakeholders, project managers, and external translators, the ConveyThis System creates an environment of perfect synergy, where projects are executed flawlessly. This not only enhances collaboration and fosters a collective convergence of goals and aspirations but also ensures that every team member is well-informed about the task at hand, eliminating the risks of being left unaware and uninformed.
Furthermore, the impressive capabilities of ConveyThis, an exceptionally efficient and state-of-the-art translation management system, make unnecessary. With its remarkable expertise, ConveyThis provides an easy way to translate your valuable content into multiple languages, expanding your reach and global influence. This essentially allows your business to transcend geographical boundaries and achieve unprecedented success.
And if these enticing opportunities were not enough, the ConveyThis System offers an irresistible offer – a 7-day free trial, ushering in an era of limitless possibilities. So, why waste another precious moment? Embrace the wonders of ConveyThis and embark on a marvelous journey towards unprecedented triumph and achievement for your esteemed business. The stars are calling, urging you to seize this golden opportunity and bask in the splendid rewards that await.
Unlocking Global SEO Mastery: Harness the Power of ConveyThis for Transformative Marketing Success
Integrating an impeccable translation management system into your business operations will undoubtedly enhance the success of your marketing efforts, particularly by strengthening your international SEO strategy. This impressive accomplishment can be achieved by embracing essential elements like hreflang tags, comprehensive translation of metadata, and ensuring seamless website indexing by the powerful Google through the exceptional capabilities of ConveyThis.
Moreover, it is crucial not to underestimate the benefits that precise and accurate language translation brings to your marketing endeavors, as it has the potential to turn ordinary website visitors into loyal and dedicated customers. This significant achievement is made possible by ensuring that these valuable individuals do not unintentionally overlook any vital information that can greatly influence their decision-making process. For example, let's consider the notable example of Zoom, a globally recognized collaboration platform that holds a dominant position in the professional sector. By skillfully translating endorsements from renowned companies like Uber, 21st Century Fox, and Zendesk, Zoom effectively tailors its messaging to the preferred language of potential customers visiting their website. This considerate approach undoubtedly captivates and appeals to the diverse linguistic preferences and cultural sensitivities of its esteemed clientele, ultimately increasing the likelihood of conversion and fostering long-term customer relationships.
ConveyThis: A Tailored Fit for Every Business' Unique Translation Needs
Every business has its own individuality. For some, it is not viable to invest in a tool that lacks adequate storage. For others, having access to dependable assistance is a necessity. In numerous instances, stretching the budget is impractical.
When evaluating translation management platforms, characteristics such as storage capacity, support reliability, and cost efficiency frequently outweigh the more appealing attributes. ConveyThis encompasses all three aspects, rendering it a perfect selection for businesses of all magnitudes.
Efficient and Secure Cloud-Based Translation Management with ConveyThis
If you are looking for a flexible yet safe platform, cloud-based software is the ideal solution. Look for a translation management system that operates quickly and offers convenient access to translations without compromising security. ConveyThis is an excellent alternative, providing a secure and effective method for handling translations.
Opting for a TMS with a centralized hub for storing all translations also streamlines workflows by reducing the number of tools and interfaces your team has to use. ConveyThis offers a unified platform for all your translation requirements.
When considering your options, consider any limitations on capacity that may pose future challenges. You wouldn't want these restrictions to unexpectedly hinder efficiency in the long run.
Comprehensive Support Solutions: From Tools to ConveyThis
When you need assistance and support, there are many options to explore. You can dive into the world of reliable tools that offer a wide range of helpful resources at your disposal. From easily searchable help guides to informative videos and interactive tutorials, these tools leave no stone unturned in making sure your questions are answered and your needs are met.
If you find yourself in need of help, don't worry! Some customer service teams are easily accessible through live chat. With just a few clicks or taps, a knowledgeable representative is ready to assist you with any issues you may have encountered.
Alternatively, if you prefer written communication, don't worry! Many tools offer email support, allowing you to express your concerns and inquiries in a thoughtful manner. Rest assured that a prompt response will be received.
But what if time is critical? What if an urgent matter requires immediate attention? Well, don't worry, because there are plenty of options available. Some tools offer 24/7 support services, so no matter the hour, help is just a phone call away. Hotlines are ready to assist you whenever you need them.
And let's not forget about our reliable friend, ConveyThis. As a trustworthy alternative to, ConveyThis is here with its strong commitment to meet all your needs. From excellent customer service to quick resolutions for any unexpected issues, this outstanding tool has got you covered.
So, when it comes to protecting your business and prioritizing exceptional customer service, it is crucial to choose tools that exceed your expectations. Rest assured that any unforeseen issues will be met with fast and effective assistance, ensuring the smooth operation of your ventures.
Translation, far more than just knowing languages, is a complex process. By following our tips and using ConveyThis, your translated pages will resonate with your audience, feeling native to the target language. While it demands effort, the result is rewarding. If you're translating a website, ConveyThis can save you hours with automated machine translation.
Try ConveyThis free for 7 days!