Integrating CoveyThis Translate into any website is incredibly simple, and WiX platform is no exception. Just follow our simple, step-by-step guide to add ConveyThis to your WiX site in just a few minutes, or watch our video below.
Instruction
How to install ConveyThis on Wix?
Create a ConveyThis.com account and confirm it.
Find our plugin in the list of available apps on wix.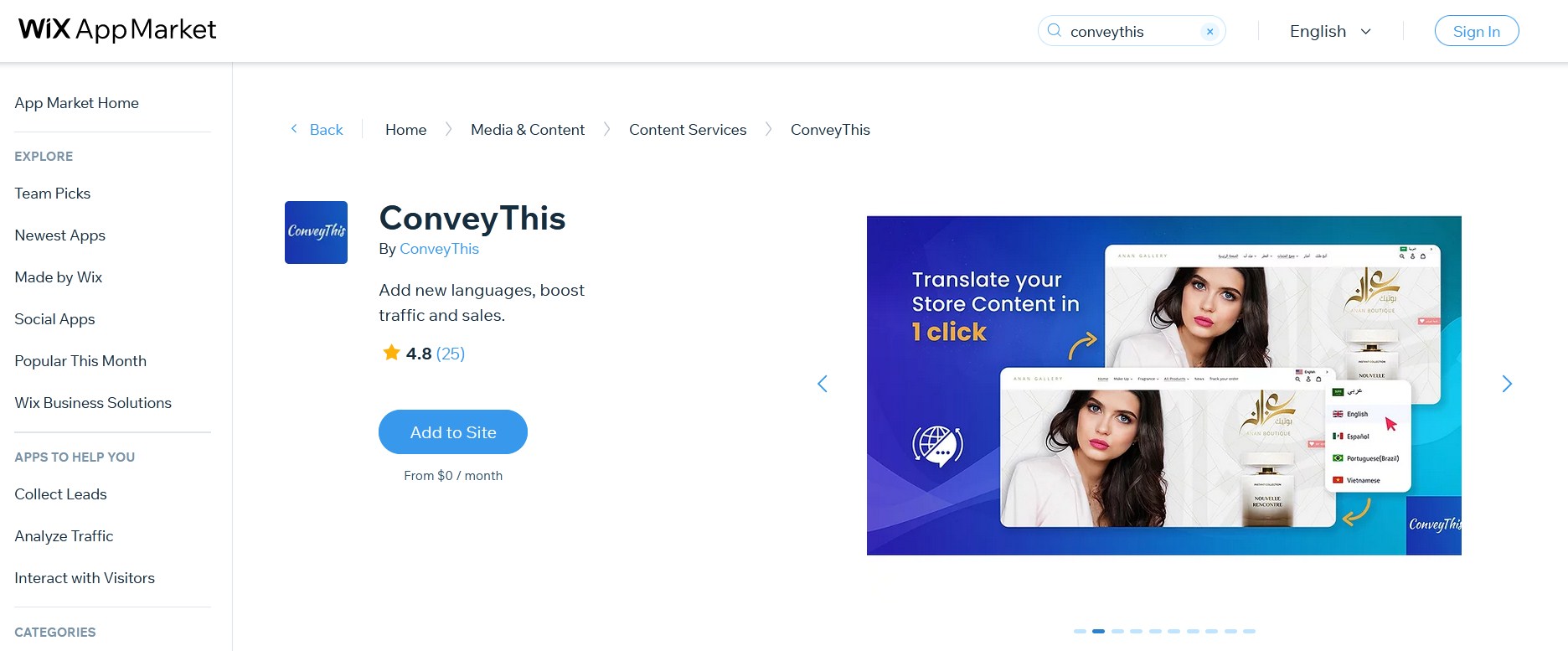 Сlick on install app and enter your domain, website technologies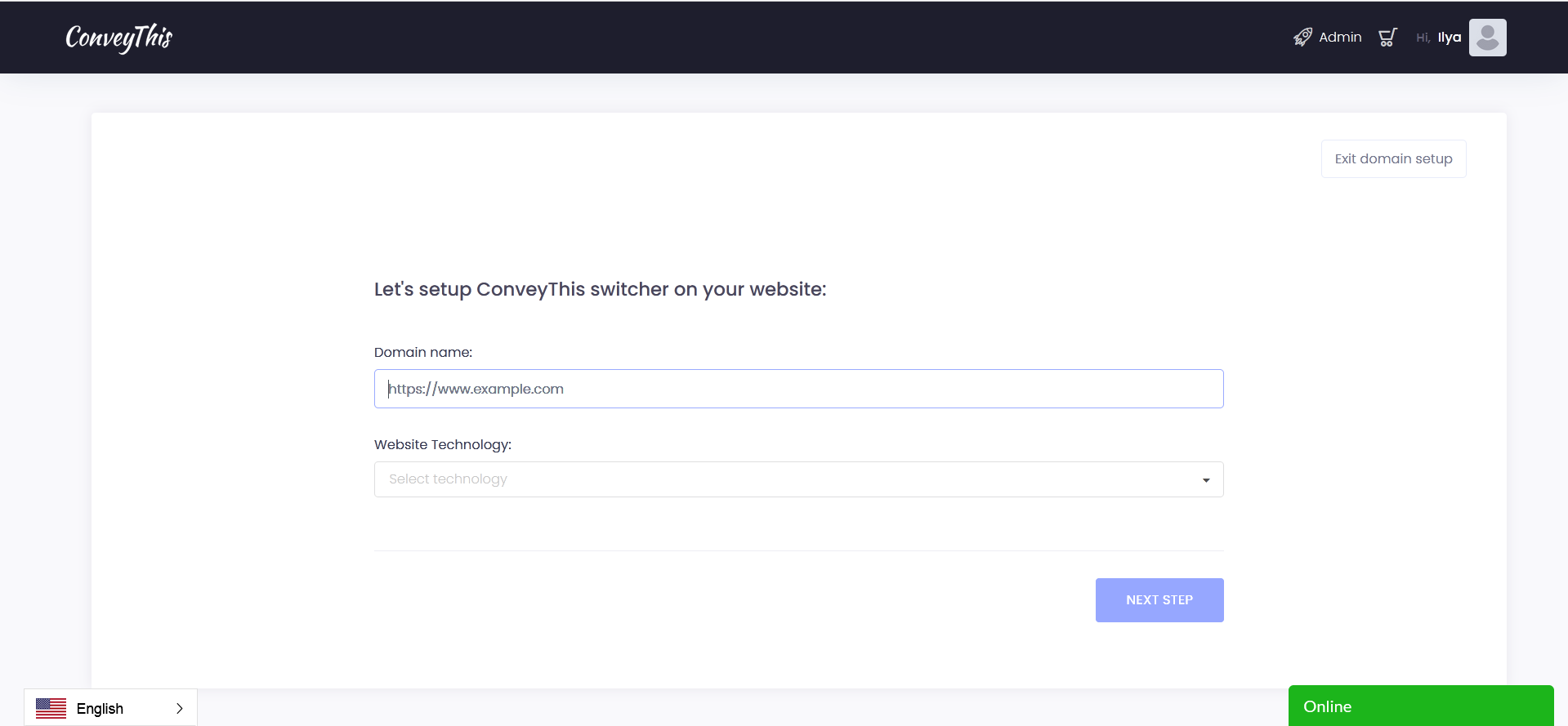 Select source and target language(es) for your website.
Click "Save Configuration".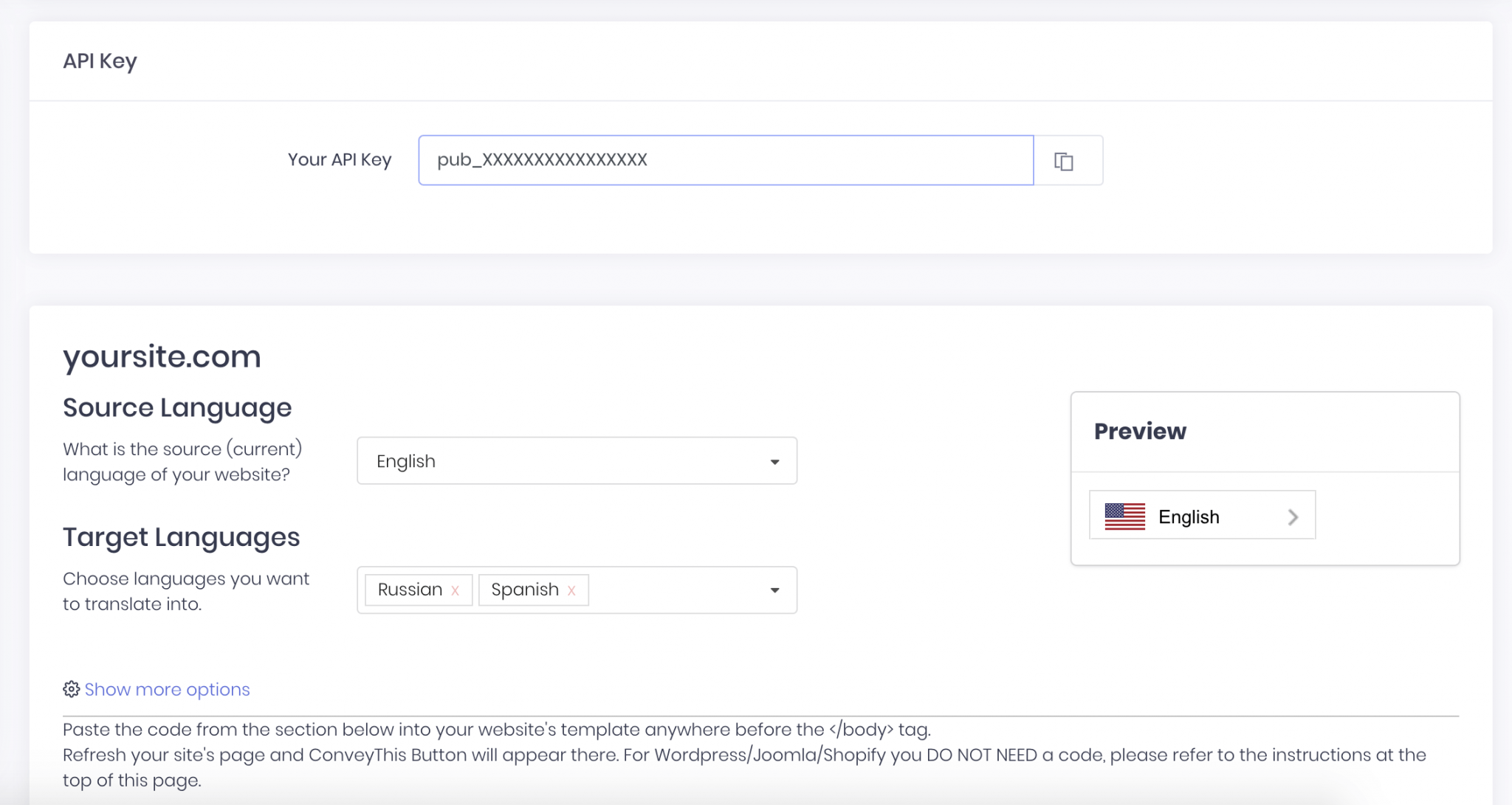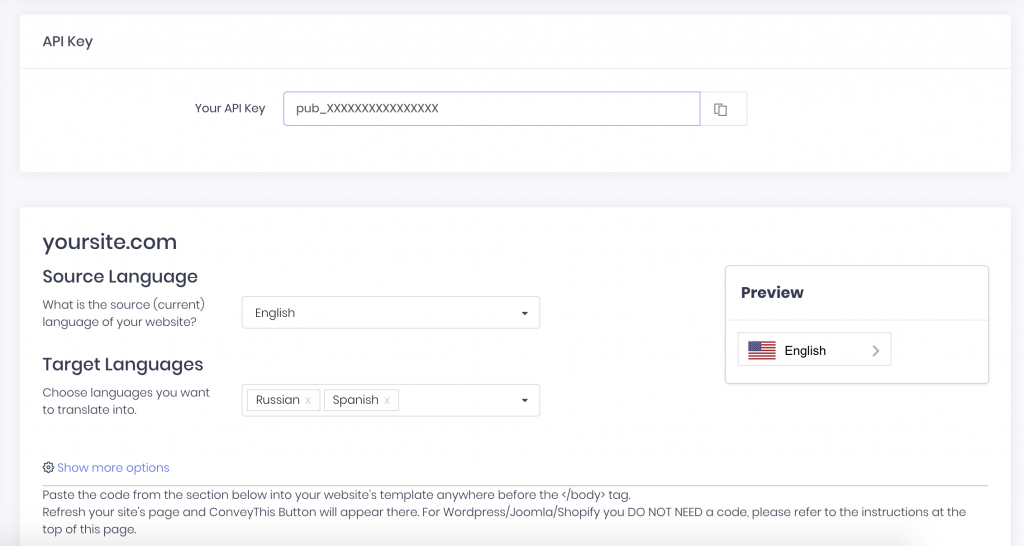 Make sure you publish your Wix website!
Click on "Publish" button


That's it. Please visit your website, refresh the page and the language button shows up there.
Congratulations, now you can start translating your website.
*If you want to customize the button or get familiar with an additional settings, please go back to the main configuration page (with language settings) and click "Show more options".