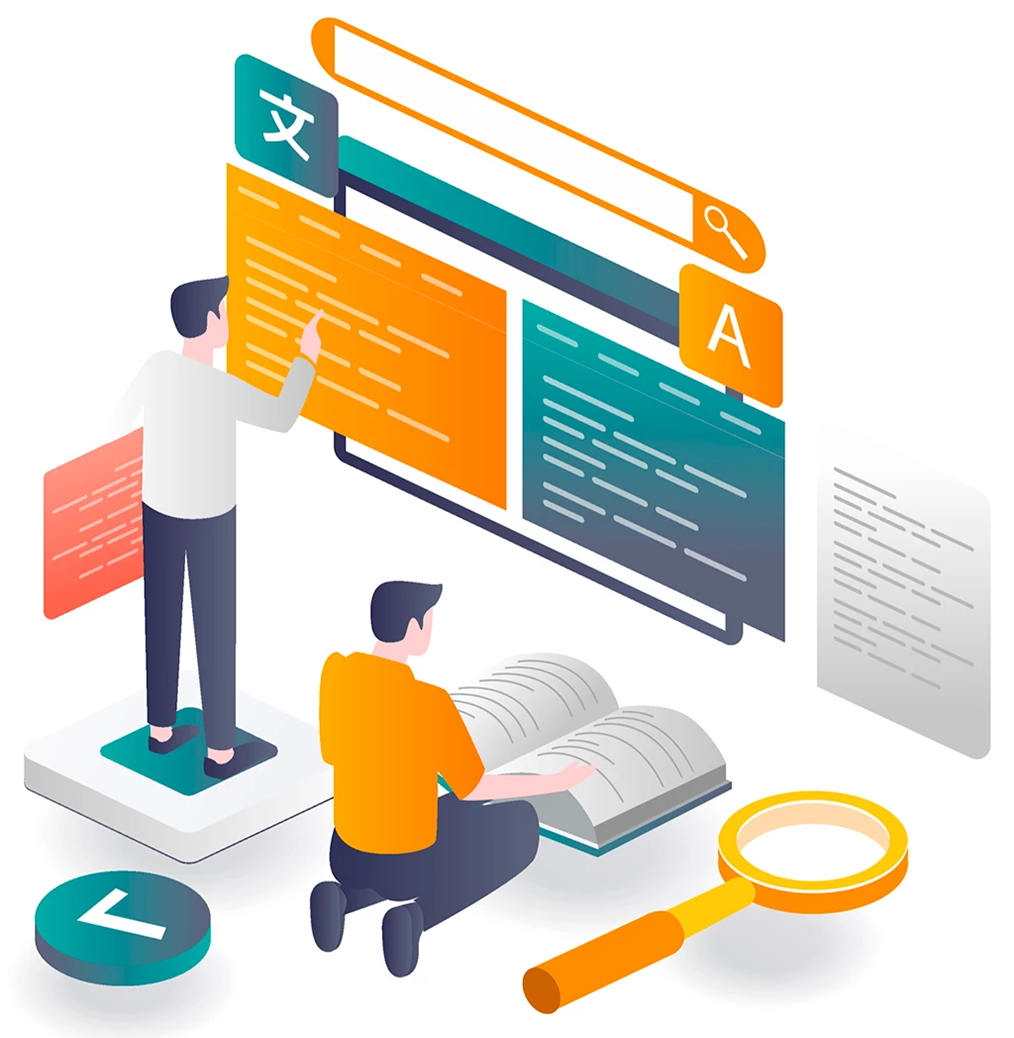 How Much Does It Cost to Translate a Website?
The cost of getting a website translated can vary greatly depending on the size and complexity of the website, as well as the language pairs involved. Typically, translation agencies and professional translators charge by the word, with prices ranging from a few cents to a few dollars per word. For example, a website with 10,000 words in English might cost anywhere from $500 to $5,000 or more to translate into another language. Additionally, some companies may charge an additional fee for website localization, which can include things like adapting images and videos, formatting text, and testing the website on different devices and browsers.
There are generally two types of expenses associated with website translate:
Translation costs
Infrastructure costs
Professional website translation is generally calculated on a per-word basis and additional fees such as proofreading, transcreation and multimedia adaptability are accessed as extras. Based on the number of words in the original source content, the price for a job would vary. For professional translation via a translation agency such as Translation Services USA, you can expect costs between $0.15 and $0.30 depending on the language, turnaround times, specialized content, etc. Typically, professional translation involves one or more translators plus an editor/reviewer. You might also find additional costs to write a style guide for translating your site, to develop a glossary of standardized terms, and to do linguistic QA to review the final product.
However, with ConveyThis Translate, the cost of website translation is going dramatically down because ConveyThis uses a blend of modern technologies to provide the base translation layer with neural machine translation (best one available!) and then there is an option to further proofread and edit translations to adapt them for the target market and audience; thus, dramatically reducing your prices which fall somewhere around $0.09 per word for most popular languages such as Spanish, French, English, Russian, German, Japanese, Chinese, Korean, Italian, Portuguese and so on. That's a 50% cost reduction comparing to the outdated way of translation through online translation agency!
There are some ways to reduce the overall cost of translation. You could work with one translator, without an editor. Or, perhaps your site has a community of engaged users, and you can ask your community for help, either with the initial translation or the final review; this must be done carefully, with the right tools and the right approach. And in some limited cases, machine translations (MT) might be useful. In general, the quality of machine translations is nowhere near that of human translation, but companies like Google and Amazon are making good progress with neural MT services.
But before the first word of translation occurs, the web technology costs are traditionally the most challenging. If you didn't architect your site from the very beginning to support a multilingual experience, you could be in for a real surprise if you try to rebuild it later for multiple languages. Some typical challenges:
Are you properly encoding your site and data to support every language?
Is your application framework and/or CMS capable of storing multiple language strings?
Can your architecture support presenting a multilingual experience?
Do you have a lot of text embedded in images?
How can you extract all of the text strings in your site, in order to send them off for translation?
How can you put those translated strings *back* into your application?
Will your multilingual sites be SEO compatible?
Do you need to redesign any parts of your visual presentation to support different languages (for example, French and Spanish can take up 30% more space than English; Chinese typically requires more line spacing than English, etc). Buttons, tabs, labels, and navigation might all need to be tweaked.
Is your site based on Flash (good luck with that!)
Do you need to establish a data center in Europe, Asia, South America, etc?
Do you need to localize an accompanying mobile app?
Some organizations with simple sites choose the route of creating multiple distinct sites, one for each language. In general, this is still expensive, and typically becomes a maintenance nightmare; further you lose the benefit of consolidated analytics, SEO, UGC, etc.
If you have a sophisticated web application, creating multiple copies is generally not possible, nor recommended. Some businesses bite the bullet and absorb the considerable time and expense to re-architect for multilingual; others may end up doing nothing simply because it's too complex or expensive and may miss out on the opportunity for global expansion.
So, "How much does it really cost to translate my website?" and "What is the cost of a multilingual website".
To calculate the price of how much it will cost to translate/localize your website, obtain a total approximate wordcount of your website. Use the free online tool: WebsiteWordCalculator.com
Once you know the wordcount, you can multiply it on the per word basis to obtain the cost of the machine translation.
In terms of ConveyThis prices, the cost of 2500 words translated into one extra language would cost $10, or $0.004 per word. That's the neural machine translation. To proofread it with humans, it will cost $0.09 per word.
Step 1. Automated website translation
Thanks to the advances in neural machine learning, today it is possible to quickly translate an entire website with the help of automatic translation widgets such as Google Translate. This tool is fast and easy, but offers no SEO options. The translated content won't be possible to edit or improve, nor it will be cached by search engines and won't attract any organic traffic.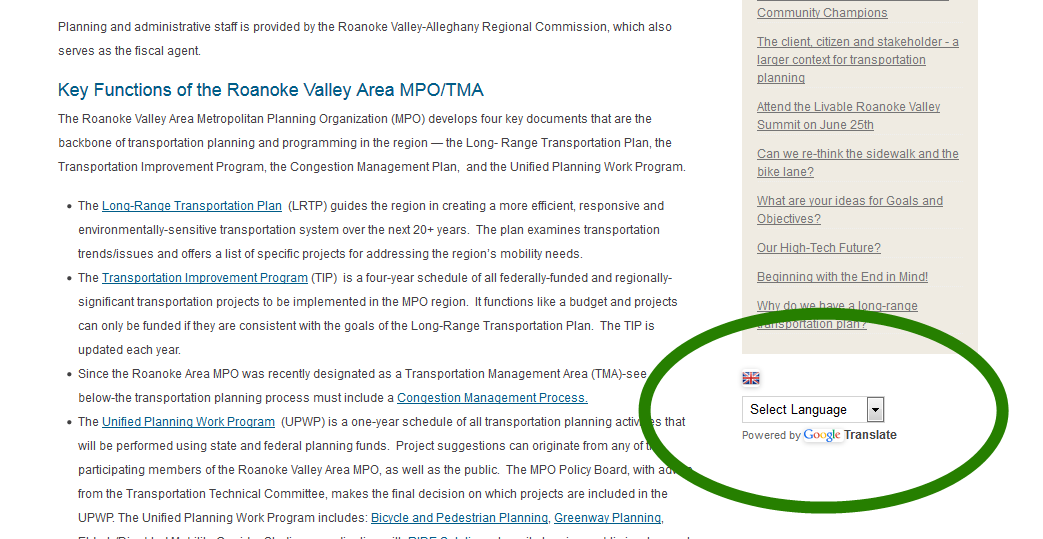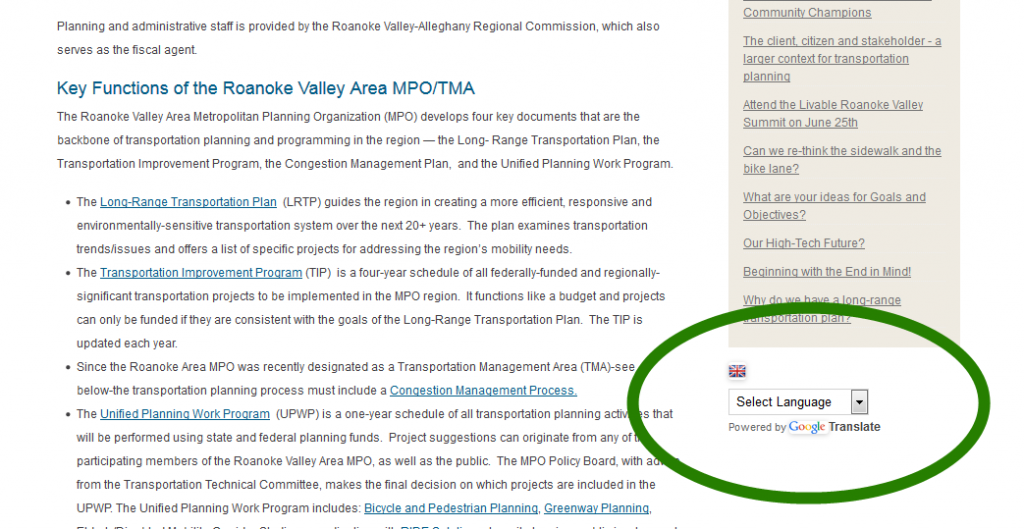 ConveyThis offers a better machine translation option. Ability to memorize your corrections and drive traffic from search engines. 5 Minute setup to get your website up and running in multiple languages as quickly as possible.
Step 2. Human translation
Once the content is translated automatically, it is time to fix the egregious errors with help of human translators. If you are bi-lingual, you can make the changes in Visual Editor and correct all translations.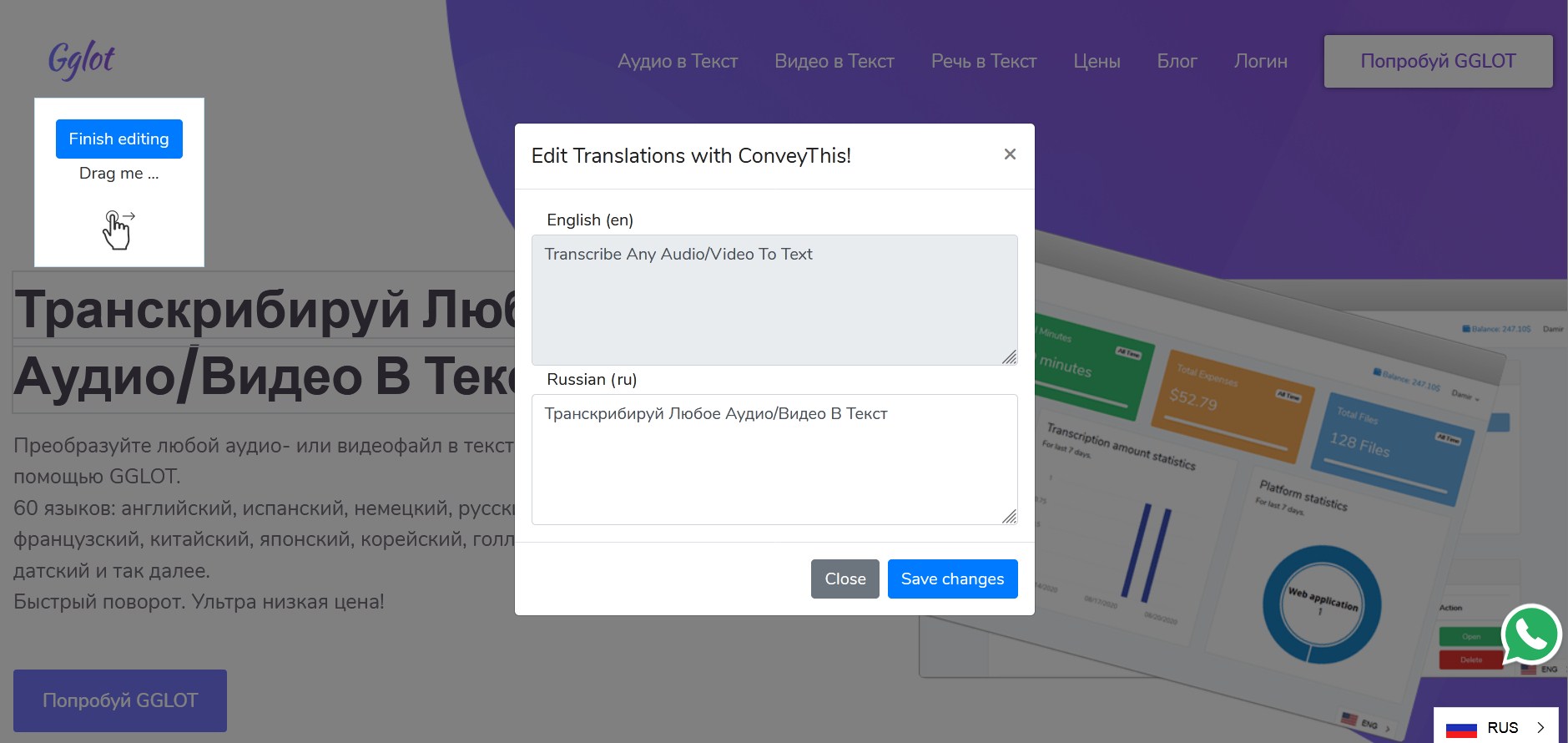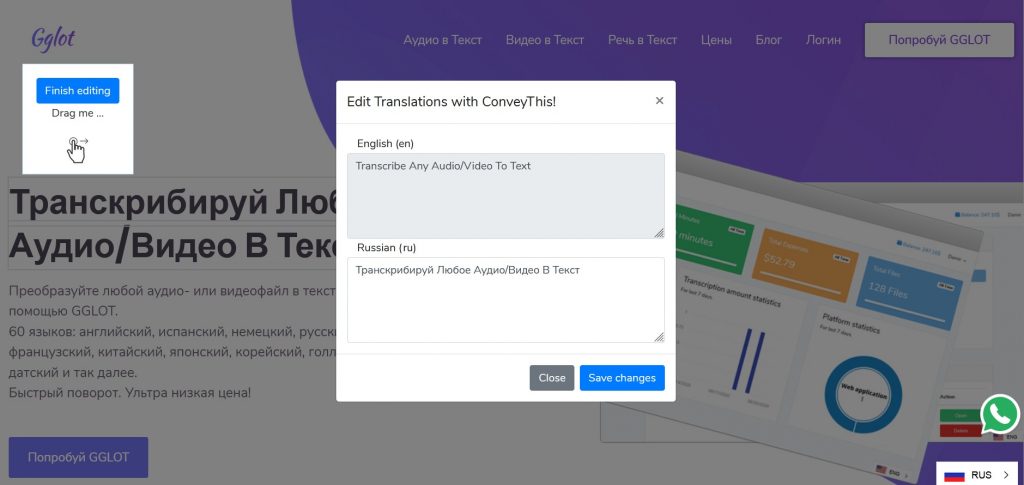 If you are not an expert in all human languages such as: Arabic, German, Japanese, Korean, Russian, French, and Tagalog. You might want to hire a professional linguist using ConveyThis online ordering feature: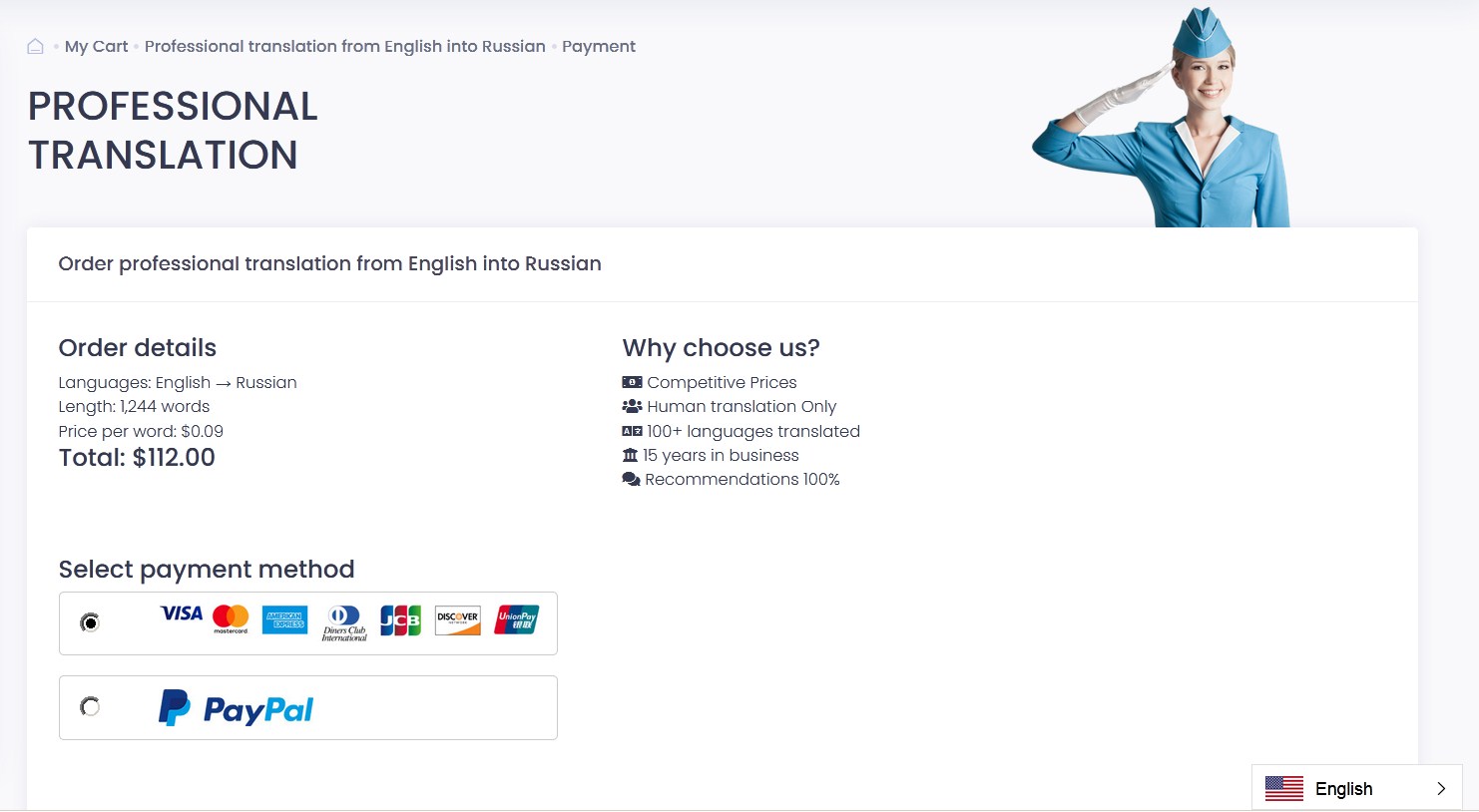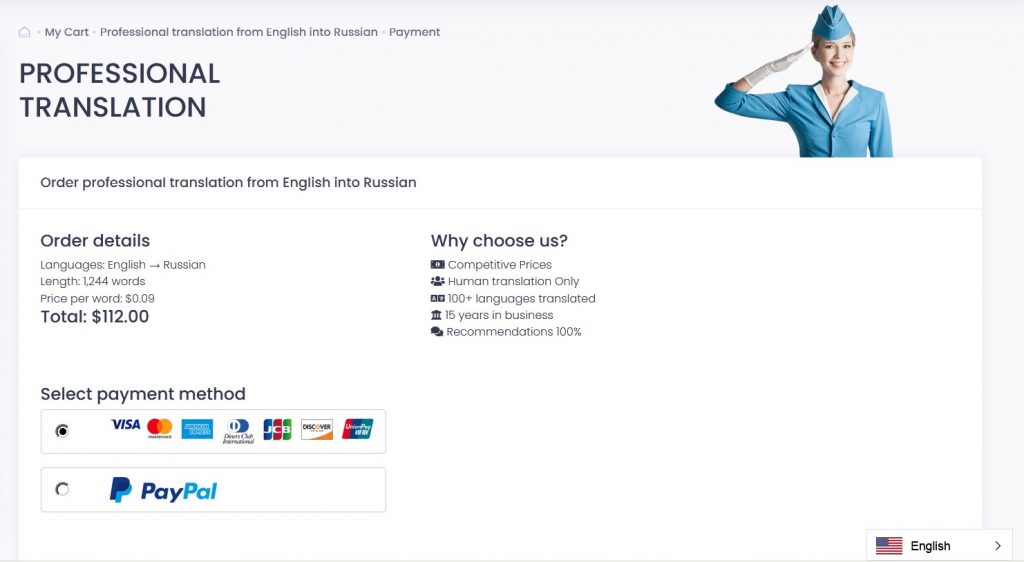 Need to exclude certain pages from translation? ConveyThis offers a variety of ways of doing that.
When testing the platform, you can turn on and off automatic translations with a switch of a button.

If you are using ConveyThis WordPress plugin, then you will have a benefit of SEO. Google will be able to discover your translated pages via HREFLANG feature. We also have this same feature enabled for Shopify, Weebly, Wix, Squarespace and other platforms.
With subscription plans starting as low as FREE, you can deploy multilingual widget on your website and proofread it order to improve sales.
We hope we answered your question: "How much does it cost to translate a website". If you still baffled by the numbers, feel free to contact us, to receive a free price estimate. Don't by shy. We are friendly people))