Translating your entire website? Here is what you need to know.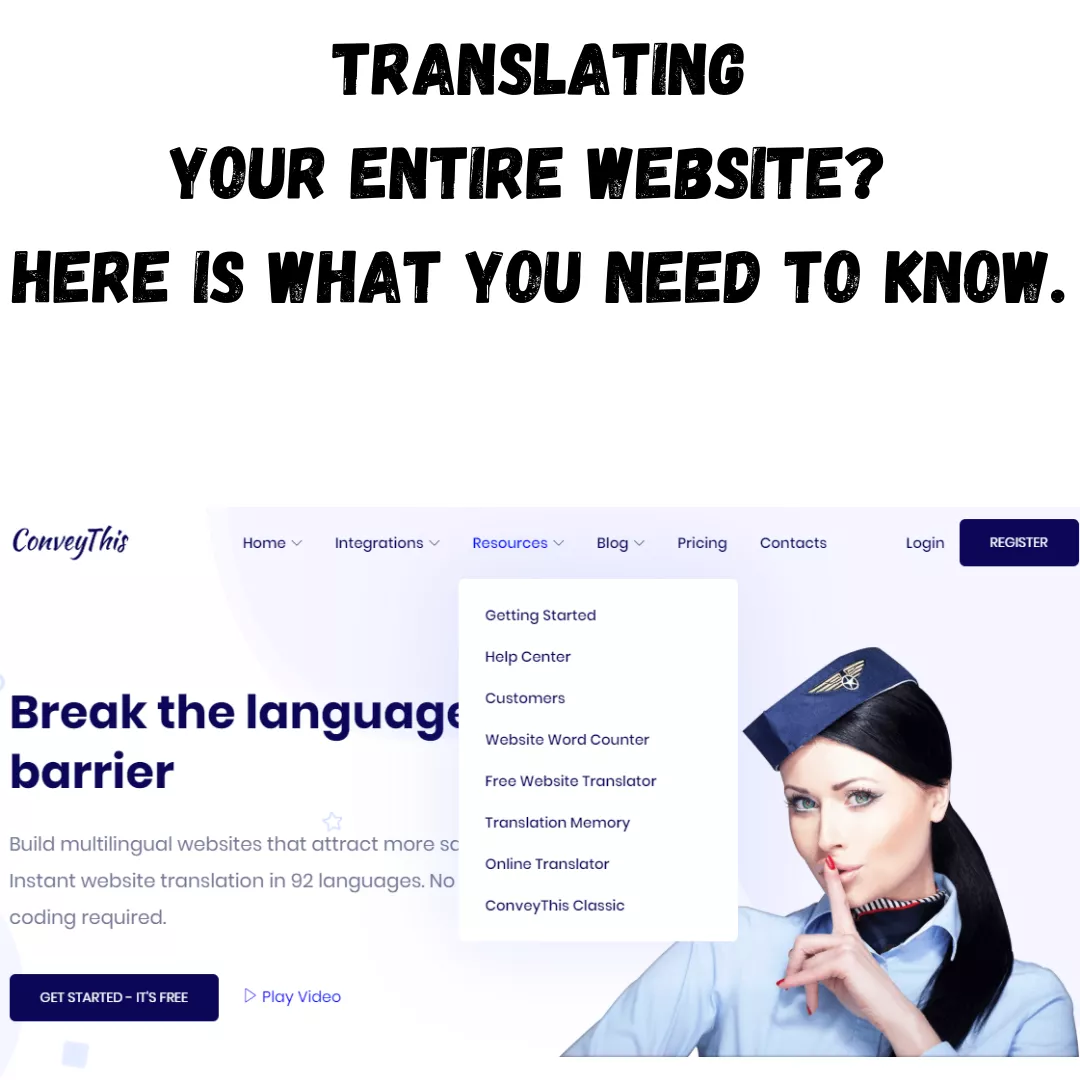 In general, starting a new business is a real challenge, especially if it is your first project the one you are trying to create and want to promote. Some strategies are applicable for local businesses but what happens when the business is growing to the point it is not local anymore? Whether you use social media networks, email marketing or content marketing, there are several strategies to help your business grow, increase your sales and for the customer to know you better, applying these strategies will probably you're your business become a successful one but what if you realize your business is now an international one, would a foreign language represent the next step?
Just imagine the following scenario, you have recently started your own business and have had a good experience growing your audience, at some point, it will time to go global and although you will have a new target market in mind, you will need to find the proper marketing strategy to engage new target markets by literally "talking" or writing in their own words, so here is when localization is the first option and to make it possible your website may need to "speak" their language which means you will need to translate your entire website.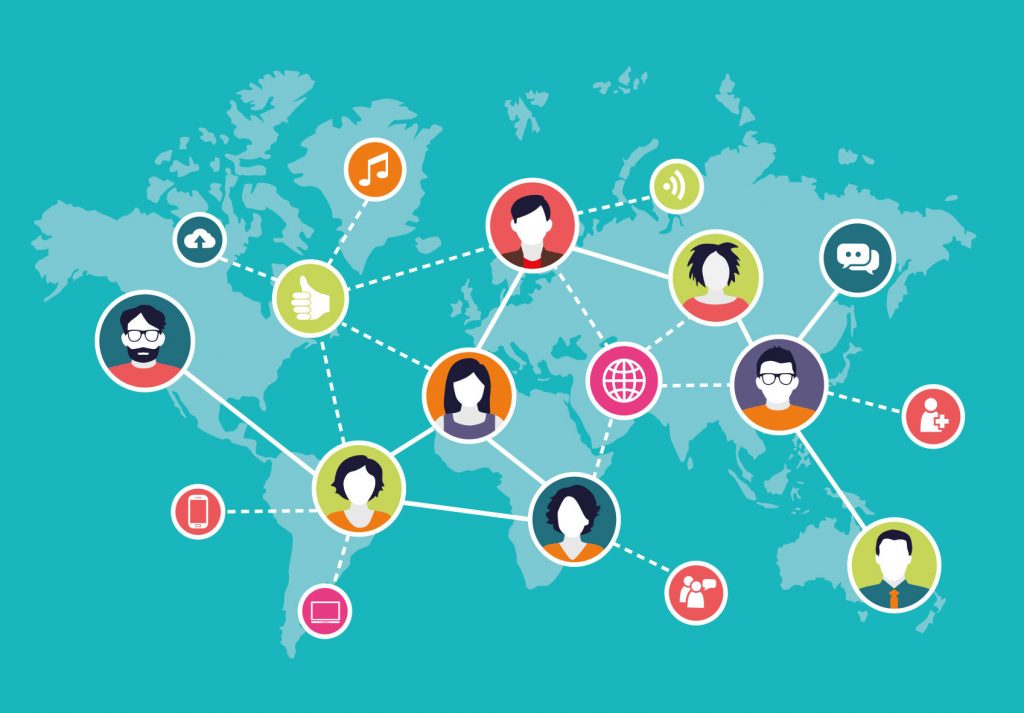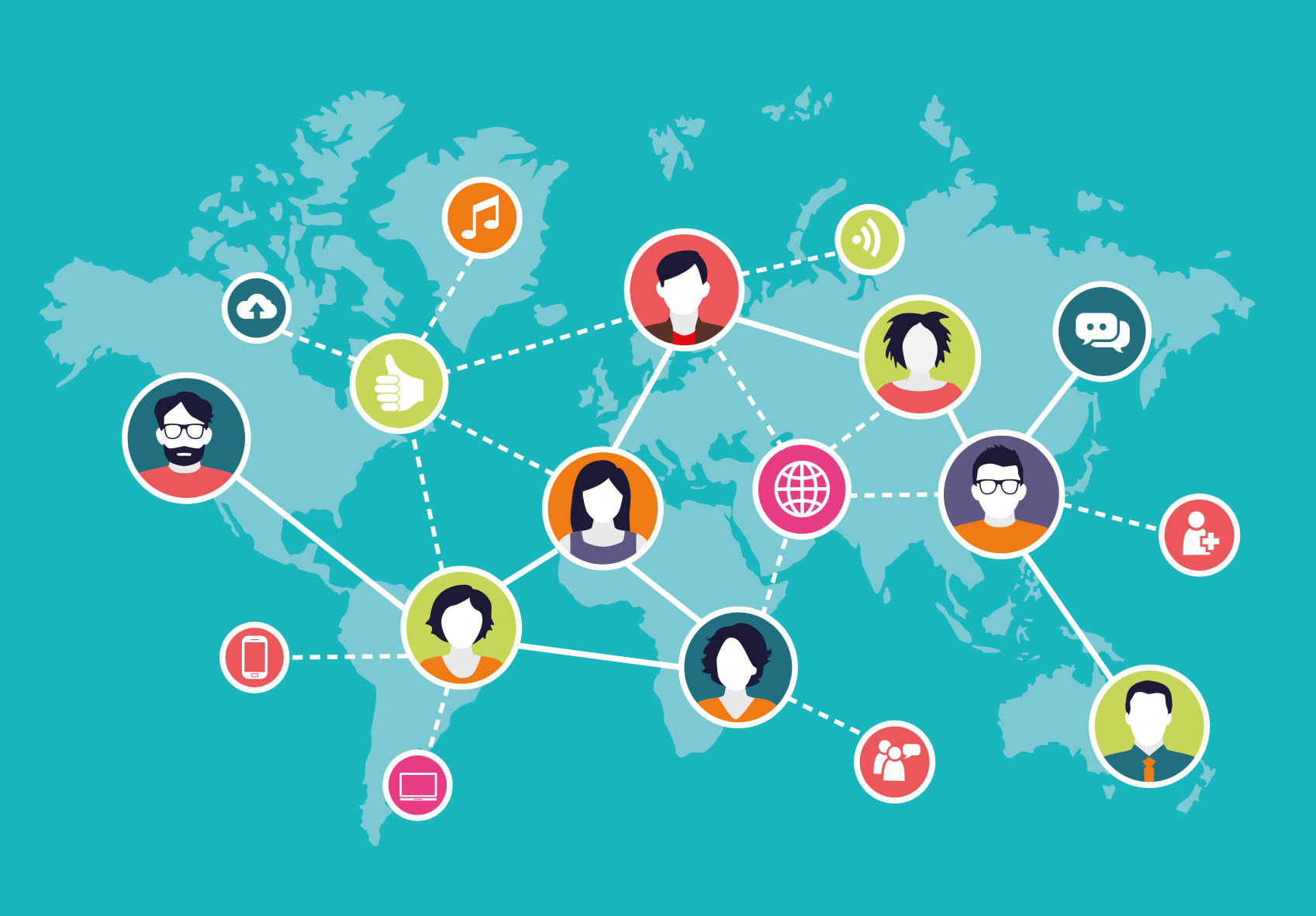 As you probably know, getting to know your customer helps you determine if they would buy your products, this includes taking the time to properly translate your ideas into their language and as you can imagine, any business manager would agree when it comes to hiring the translation service provider that would make their website look as professional as it is in the native language. But if you are not language experts and have not tried to hire these services before, where do you start?

First, get to know how translation services companies would offer, how they work on translating a website and of course, if the translator or the company matches your interests or your business.

Second, there are aspects of translation we probably ignore because it isn't our expertise but it is important to understand the translation process itself requires more than just copying a text from a native to a target language.
Which are my translating options?

A well-known method and the first you would think about is Human translation which is based on human translators who provide website translations for a fee. They may be freelancers or work for an agency. These professionals provide sense where literal translation is not an option, accuracy and good quality in terms of context, tone, structure, native fluency, language nuances and proofreading which means that any possible error will be checked twice. All these benefits may affect the turnaround and of course the price of the service.
There is also Machine translation also known as automated translation using artificial intelligence, we could name Google Translate, Skype Translator and DeepL just to name a few of the most popular, they use a neural machine translation system to convert a page into other languages. Nowadays, this is definitely one of the benefits technology has brought with it, but although it may sound ideal because of the quick turnaround, the possibility to translate into several languages using the same tool, and the fact that technology is constantly improving, you have to keep in mind a machine is unable to take context or language nuances into account and this would affect translations accuracy and how the message is given to your audience which means this would also affect your customers' reaction to that message.
If you have tried to translate something before, whether it is an article or maybe your own entire website, you probably ran to Google Translate because you did not know there were more and better options.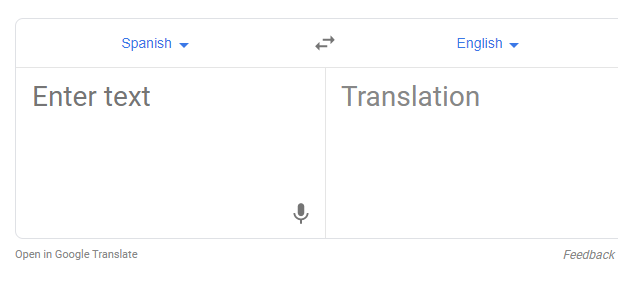 Google Translate and Google Chrome's automatic translate option would allow you to see the translated version of your website from your native language into the foreign one and the website Google Translate widget would make it possible.

However, you may find the text translated but not the content that appears in images, and here some things you should take into consideration before you use this translation for example it may not be accurate, the service doesn't offer customer support and it's not human translation. This is how you realize this isn't always the proper translation tool you need to change the approach of your website. When it comes to words, phrases or simple paragraphs Google Translator would be a good option.

The good news is that as in every market, some companies get to see the problem, they acknowledge what's missing and they decide to work hard so they find alternatives and effective solutions that meet their customers' business requirements. One of those companies is the one that inspired me to write an article about the importance of a good website translation, not only because I have worked with translations myself but also because I know how essential technology has become for businesses interested in giving their companies an update including digital marketing strategies, establishing a wider target market and getting adapted to all the offered services in this field.
Introducing ConveyThis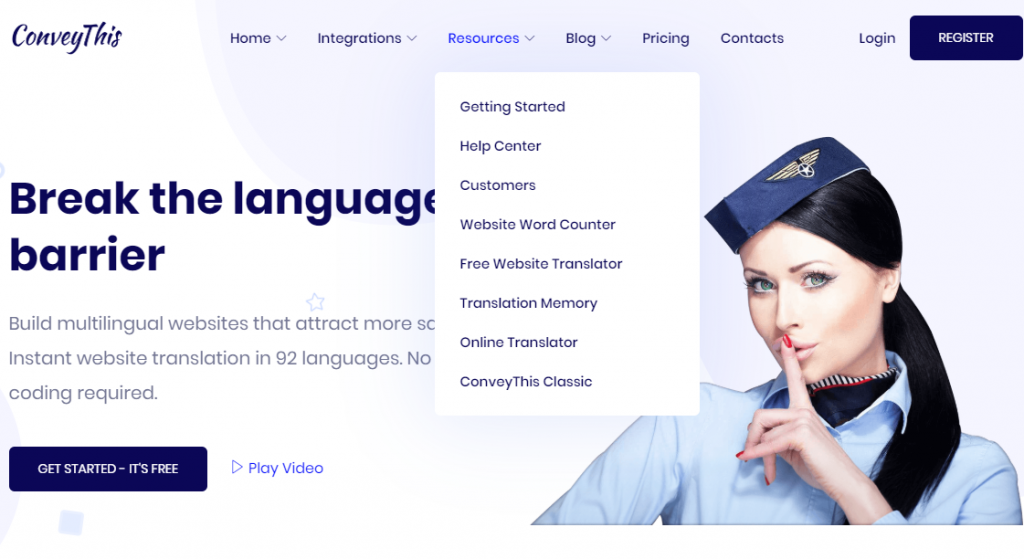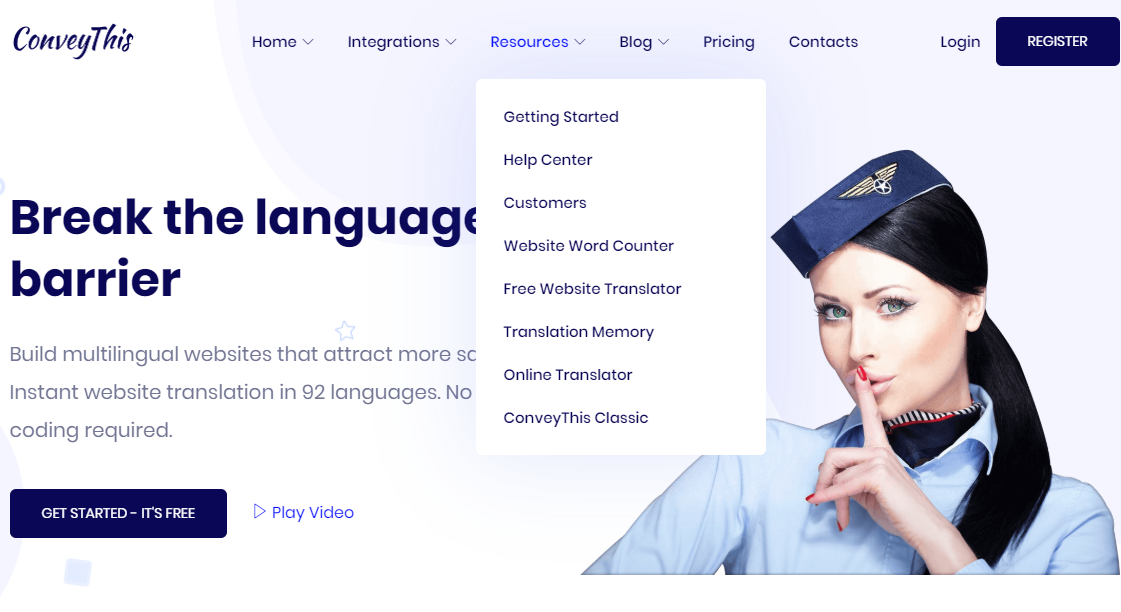 With the idea to break language barriers and enable global ecommerce as their mission, ConveyThis, is a free translation software for websites powered by Google Translator, DeepL, Yandex Translate and other neural machine translators.

A company that is 100% dedicated to meet all your translations and digital marketing needs where you can find several integrations for your ecommerce business, human and machine translations, and since my main purpose today is to help you discover how to translate your website, I will focus on what ConveyThis offers regarding translations services.
Let us start with simple translations, maybe a few words and sentences, keywords, to help you let your customers know some details about your business. You can access ConveyThis Online translator, over 90 languages are featured and the reason why I talked about details is because you can translate up to 250 words.
Translating your website is also possible with ConveyThis Website Translator, all you need to do is to register a free account, activate the free subscription and then you'll be able to translate your website from English, Spanish or Arabic to another language.
In summary, I can say these are some of the services ConveyThis provides:
Human and Machine translation to make sure your translations are accurate and work perfectly for your intentions.
Integrations for some of the most common ecommerce business platforms, easy to apply and use.
As a human and machine translation service provider, they offer professional website translators to ensure the quality of your translation.
Free Website translator, so you can try it for yourself, free account is needed to start using this service.
Translation Memory for those translation professionals who need a database when reusing repeating content.
Website Word Counter to find out your website's words.
Online translator for details or short paragraphs, as mentioned, you would have a limit of 250 characters to translate.
Compatibility and adaptability to your business needs.
SEO optimized so your content can be easily found in the web.
Customers' section where you could discover some companies working with ConveyThis.
Help Center where you can read the FAQs that would help you understand the process a bit better.
The getting started section is dedicated to explaining the website translation plug in and other features.
With all these services briefly described, you may be interested in more that one for your business, for further details on what this company can do, I will recommend you to check their website and particularly, to read their blog, where you will find a variety of interesting posts about topics in different areas that may improve your marketing strategies and give you a better idea on how the services I previously mentioned could be applied to your website. I highly recommend to check the partners section, there is an application in case you would like to work in collaboration with this company.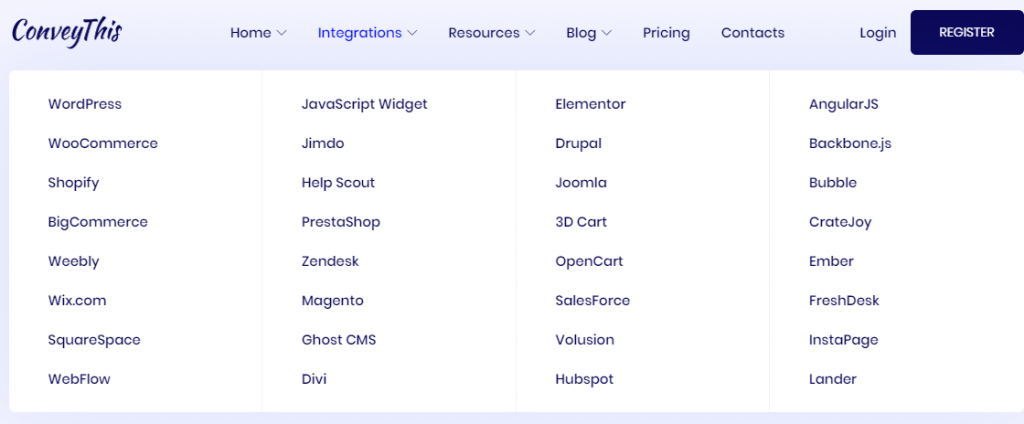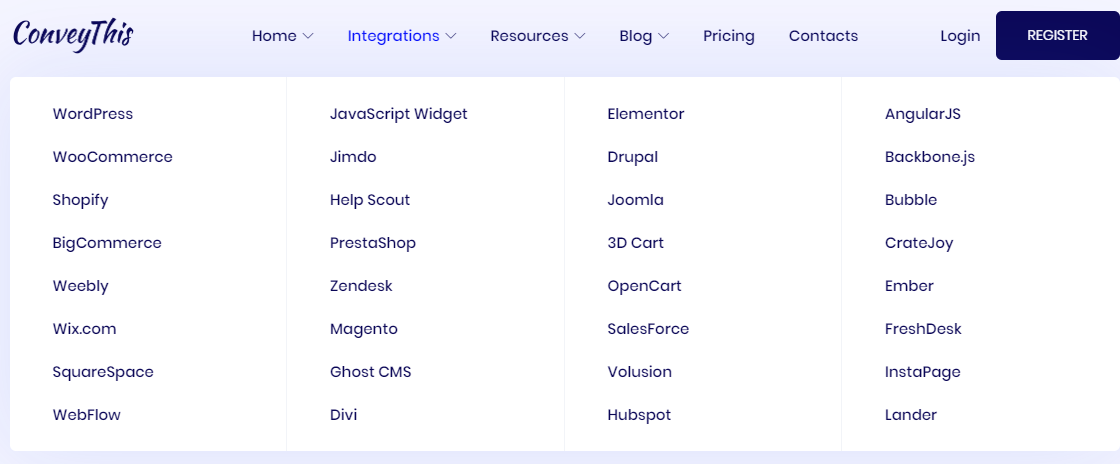 To conclude this article, I can say localization has become essential to connect your business to potential customers and of course, since that increases your sales, it becomes the main reason why you may want to use the right tools to spread your word in a foreign language. Whether you want the classic and effective human translation by a professional translator or maybe you want to try it yourself using machine translations services or the combined translation services of companies like ConveyThis, make sure you take your time to make a research on the most convenient service for you, if you are not exactly a language expert, the results of the translations could be confused customers that won't probably come back to your website.
If you think it is the right moment to start your research on these companies or maybe you feel curious about more services offered by ConveyThis, feel free to visit their website.