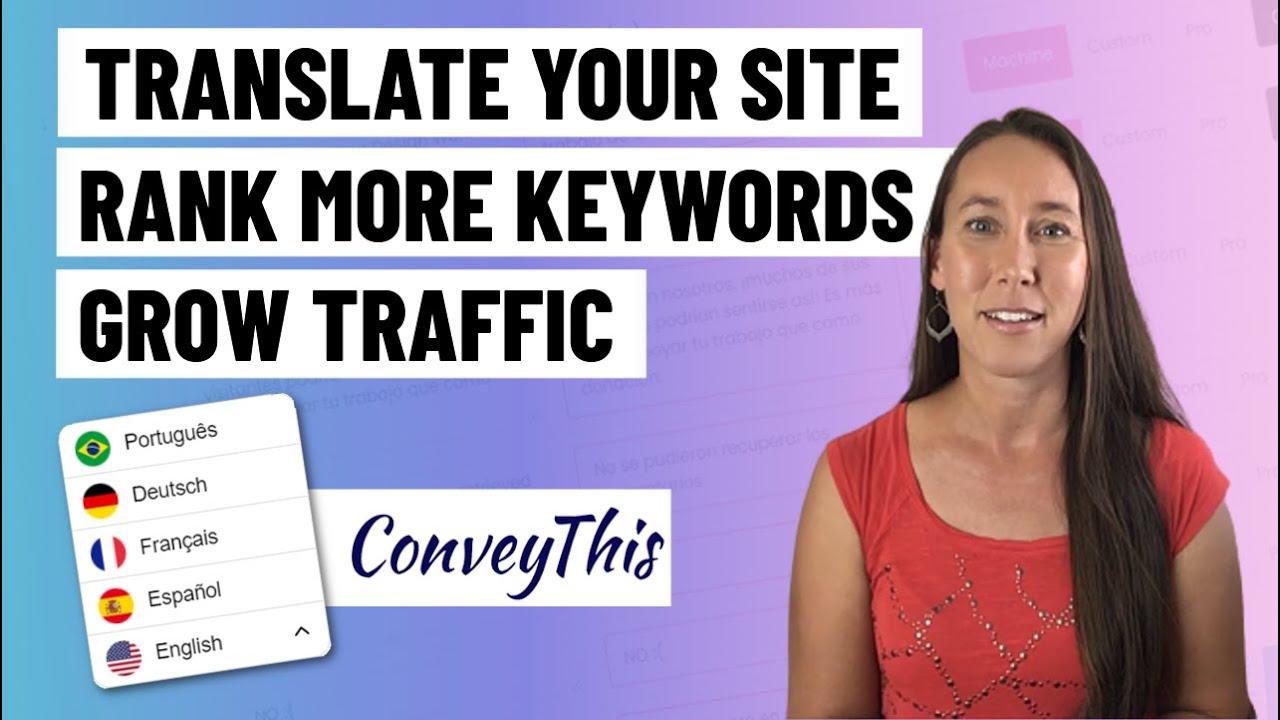 Check out another amazing review about our plugin filmed by Portable Entrepreneur! We are flattered to say the least!
If you'd like to have more organic traffic by reaching an multilingual audience, you should be using a website translator that will create SEO-friendly foreign language versions of your site. In this video, I'm going to show you how to do exactly that and get started for free with a website translator that automatically translates your website for you. The plugin is called ConveyThis (https://www.portableentrepreneur.com/…) and it integrates with lots of popular platforms including WordPress, Shopify, WooCommerce, Joomla, Elementor, Wix, SquareSpace, InstaPage and a lot more.
With over 100+ languages to translate your site into, you'll be let visitors consume your content in their preferred language.
Did you know 75% of the people on the internet speak a language other than English? By translating your website you'll be able to increase conversions, rank higher for additional versions of your site's pages and target specific locations and regions.
There are a lot of SEO opportunities – think less competition – in languages other than English so by automatically translating your site content, you can have an easier time ranking those pages. The more languages you translate your site content into, the more opportunities you will have to rank.
If you want to see where your site visitors are coming from, if you are using Google Analytics, go to Audience, Geo, Language and that will show you of course where they are located and also what their browser languages are set to.