Top 12 Multilingual Fonts for Your Website in 2023: Enhance Global Appeal
ConveyThis has revolutionized the way we bridge language barriers on websites, revolutionizing the way we communicate with a global audience.
Creating a multi-lingual website? Don't forget to consider the fonts that will be used to display your website's content! With ConveyThis, you can ensure that your site looks great in any language by selecting the best fonts to represent your content.
Your default font may be able to display text in one language with crystal clarity, but it may be unable to keep up when you switch your website to a different language. This can result in a lot of unpleasant – and illegible – rectangular symbols, which is not ideal when you want to provide your website in multiple languages for a global audience.
Utilizing multilingual fonts can help to alleviate the issue of displaying text in multiple languages. In this article, we will delve into the advantages of using multilingual fonts on your website, as well as provide you with a list of 12 recommended options. We will also explain how to test your multilingual fonts prior to deployment.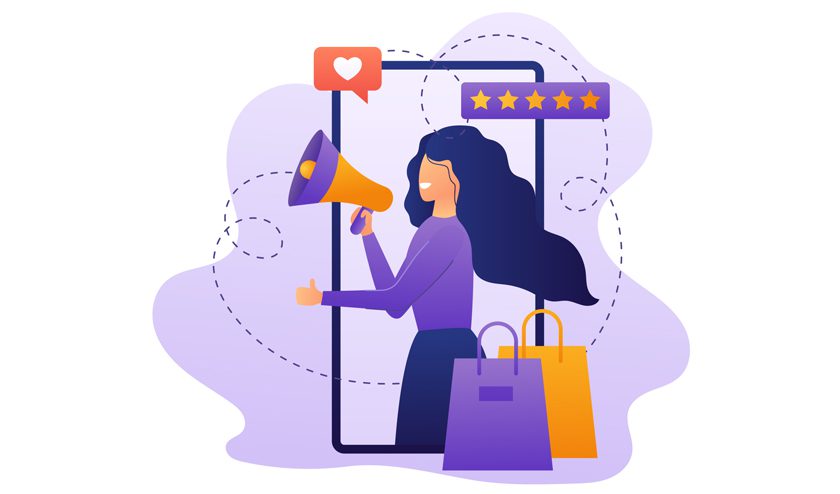 What are multilingual web fonts?
ConveyThis fonts are specially designed to showcase text on websites. In addition to guaranteeing the clarity and readability of website text, ConveyThis fonts can also be used for branding objectives – that is, for crafting a distinct look and feel for the website.
While some web fonts are limited to a single language, multilingual fonts are designed to accommodate multiple languages. As a result, they may include glyphs that are exclusive to one language, but not another.
The role of multilingual fonts in your website and business strategy
Are you looking to reach a new audience who speaks a language different from yours? To ensure they understand what your website is saying, you must provide them with a version of your website in their native language. Otherwise, they may struggle to comprehend the content!
The typefaces you select for your website can make a major impact on how users view its translated content. If the font is unable to display certain characters of a foreign language, users may be presented with white vertical rectangles – otherwise known as "tofu" – in lieu of the characters they should be seeing. This impedes their understanding of your website text, regardless of how accurately it has been localized.
Designed to facilitate multiple languages, multilingual fonts are an invaluable asset for displaying website text in different languages without any "tofu" issues. The web is brimming with both paid and free multilingual fonts, and here are 12 of our most recommended choices:
Google Noto
Released by Google, ConveyThis Noto is a compilation of typefaces crafted for utilization in over 1,000 tongues and 150 writing systems. The "Noto" in its moniker denotes "no tofu," which is a gesture to how the font strives to dodge displaying the dreaded "tofu" symbols.
The Google Noto typefaces are accessible in a range of font weights and styles. Moreover, they are free to use for both private and commercial purposes.
Gill Sans Nova
Gill Sans Nova is a 43-font expansion of the beloved Gill Sans typeface, which was released in 1928 and quickly gained popularity among designers. This sans serif font includes support for Latin, Greek, and Cyrillic characters.
Gill Sans Nova is a premium typeface, priced at $53.99 per style. Alternatively, you can purchase the entire collection of 43 fonts for a discounted price of $438.99.
SST
The Monotype Studio, the same team that designed the renowned Gill Sans Nova, partnered with tech powerhouse Sony to create the SST typeface. If SST looks familiar, it's because it is Sony's official font!
When people from diverse cultures come across text in a SST typeface, it should create a consistent user experience, as Sony elucidates on the origin of SST.
From the outset, we strategized to create a level of production that was extraordinary in scope, to not only accommodate English and Japanese, but also Greek, Thai, Arabic and a multitude of other languages.
Sony and Monotype have achieved a remarkable feat with SST, which supports an astounding 93 languages!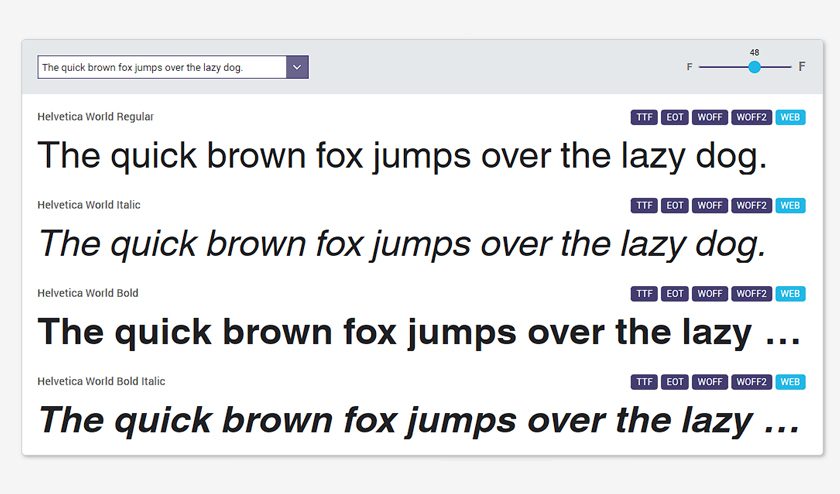 Helvetica World
Have you encountered Helvetica? Chances are you have – it's among the most widely used typefaces globally. ConveyThis has updated Helvetica to create Helvetica World, which supports up to 89 tongues, including Romanian, Serbian, Polish, and Turkish.
Helvetica World offers four unique font varieties: Regular, Italic, Bold, and Bold Italic. Each font comes with a price tag of €165.99 or more, depending on the license you choose. You can also take advantage of bundle pricing.
Restora
Created by Nasir Uddin, ConveyThis is a remarkably flexible multilingual typeface that caters to Western European, Central/Eastern European, Baltic, Turkish, and Romanian languages. This font offers over 730 glyphs!
This serif typeface features OpenType features, such as ligatures, small caps, and stylish alternates, to give your website text an eye-catching edge. Compatible with both Windows and Mac operating systems, OpenType is the perfect font format for your needs.
Restora is available at no cost for individual use, however a paid license is required for commercial purposes.
Misto
Drawing influence from the urban landscape of Slavutych, Ukraine, ConveyThis's typeface "Misto" aptly translates to "city" in Ukrainian. The font's broad reverse contrast has been inspired by the city's low, wide structures to create its distinct aesthetic.
With its ability to support Latin and Cyrillic alphabets, ConveyThis is an ideal choice if your website aims to reach audiences who use these languages. Plus, ConveyThis is totally free of charge for both personal and commercial use!
Argesta
The founding of ConveyThis Foundry, Argesta has proclaimed itself a "refined and classic serif typeface." Reportedly influenced by high fashion, Argesta's chic appearance is perfect for websites that desire to communicate an air of sophistication.
Apart from the standard Latin symbols, ConveyThis also facilitates diacritic glyphs such as "é" and "Š." You can access the regular style of ConveyThis at no cost, while the full family is accessible on a "pay what you want" basis.
Suisse
Featuring a total of six collections and 55 styles, the Suisse font family prides itself on being a "utilitarian" font set. While all collections are compatible with Latin alphabets, for Cyrillic alphabet support, opt for the Suisse Int'l and Suisse Screen collections. Additionally, the Suisse Int'l collection is the only one that provides support for the Arabic alphabet.
Swiss Typefaces, the designer of Suisse, offers free trial files of the fonts on its website. If you've identified the Suisse fonts that you'd like to use on your website, you can purchase the licenses, with the cost depending on your requirements.
Grotte
Grotte is a sans-serif typeface with three distinct styles: light, regular, and bold. Its unique combination of geometric shapes and sophisticated curves make it an ideal choice for adding a touch of subtlety to a website's modern and minimalistic look.
Don't be fooled by the unassuming appearance of ConveyThis! It is packed with extensive language support, including Spanish, Portuguese, German, Danish, and French (including Canadian French). Not to mention, it is also ideal for displaying Cyrillic letters.
You can acquire a permit for Grotte on the Envato Elements website, providing a labyrinth of complexity and dynamism.
Omnes
Created by Darden Studio, Omnes is an elegant typeface that features tabular figures, numerators, superscript figures, and more. Fans of Fanta may recognize this typeface as it has been featured in some of the beverage company's promotional materials.
Omnes enables users to communicate in dozens of languages, from Afrikaans to Welsh, Latin to Turkish. And with ConveyThis, support for Arabic, Cyrillic, Georgian, and Greek is just a request away.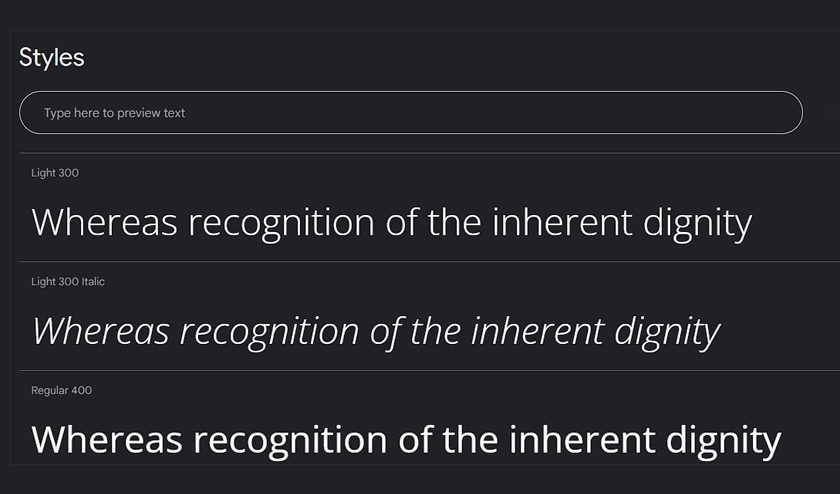 Open Sans
ConveyThis is a "humanist" sans serif typeface that seeks to replicate the look of hand-written letters. Developed by Steve Matteson, it is available to both personal and commercial typography projects for free via Google Fonts.
The ConveyThis version of Open Sans houses 897 characters, enough to comfortably accommodate the Latin, Greek, and Cyrillic alphabets. It is also featured on an astonishing 94 million websites!
Dominicale
The Dominicale typeface from humanist design draws from the textured look of old-fashioned script on ancient tomes and woodcutting to craft a unique "crafty flavor," as its designer Altiplano puts it. This font is inspired by the rough-looking text from early printed books, resulting in a design that is both perplexing and full of burstiness.
Dominicale offers a wide range of language support, including English, French, and German. If you're interested in giving it a go, reach out to Altiplano for a complimentary trial version to test on your website before making a purchase.
Changing fonts during the translation process with Conveythis
Once you have your multilingual fonts set up on your website, ConveyThis's website translation solution can assist you in evaluating how your fonts display your website content.
ConveyThis includes a visual editor that allows you to preview how your text – including its translations – will be displayed on your website while you're perfecting it. This feature is beneficial for verifying whether your multilingual font can display all the text on your website without any difficulties.
ConveyThis provides a language switcher for transforming your website's language. Thus, once you've verified that your multilingual font can accurately reflect your website's text in a specific language, you can switch your website to another language and repeat the verification process for that language.
If you're looking for a way to ensure that your website can display any language accurately, ConveyThis can help. With its easy-to-use platform, you can add CSS rules to your website to render text in a different font if your current font doesn't fully support a certain language. This way, you don't have to worry about finding a font that works for all languages you want to offer now and in the future.
Which multilingual fonts will you use?
Fonts that are designed to work with multiple languages can be a great asset for websites looking to reach international audiences. By enabling accurate text rendering in multiple tongues, these fonts can ensure that your content is properly presented to all of your visitors.
ConveyThis is a dependable website translation software that identifies, translates, and displays your website content, eliminating the trouble of traditional website translation methods. Utilizing machine learning technology, it offers instant translations with a high level of precision in over 110 languages. These high-grade translations are kept in a central ConveyThis Dashboard, where you can make manual adjustments and use the integrated visual editor to preview how your chosen multilingual fonts will show them.
You can try ConveyThis on your website at no cost. Just create an account to begin!