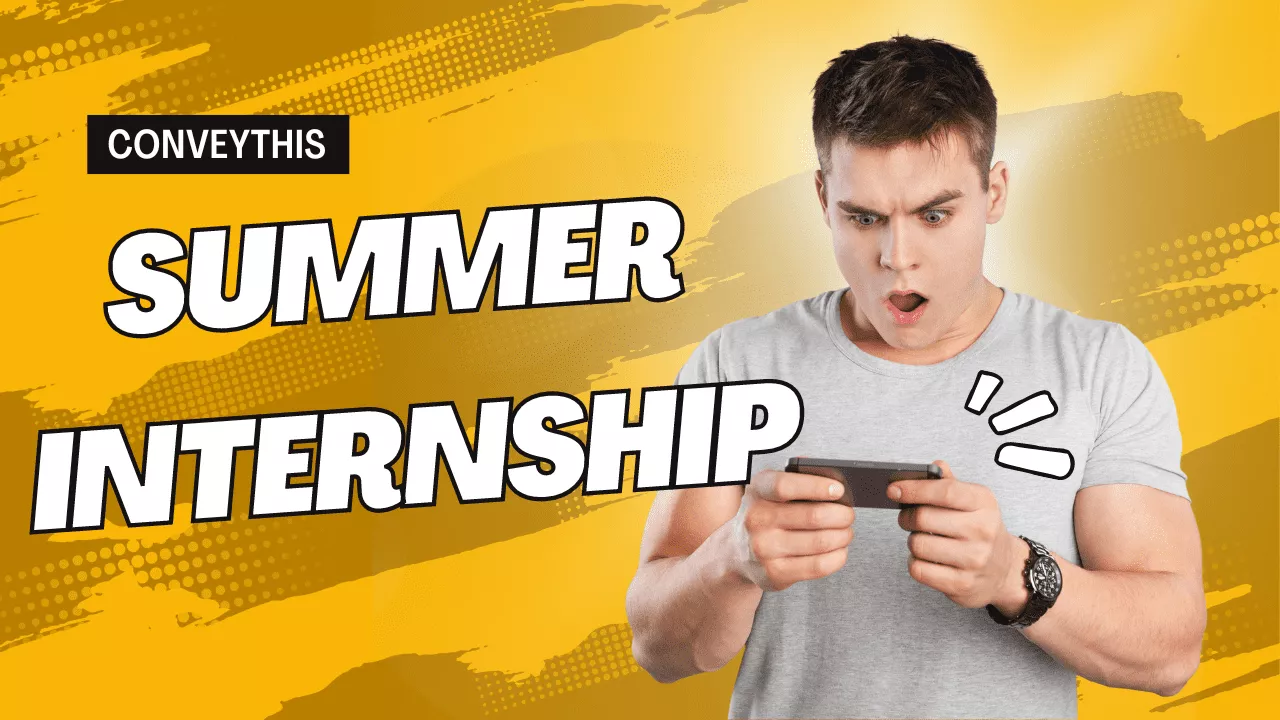 Join the Hottest New York-Based AI and Neural Networks Startup for a Summer Internship Experience Like No Other!
Attention aspiring web developers and marketing enthusiasts! Are you ready to dive into the fast-paced world of AI and neural networks? ConveyThis.com, New York's hottest startup in the AI industry, is thrilled to announce the launch of two summer internships for 2023. If you're passionate about technology, innovation, and disrupting the status quo, this opportunity is for you!
As a leading company in AI and neural networks, ConveyThis.com is dedicated to transforming the way businesses and individuals communicate. We pride ourselves on our innovative solutions, cutting-edge technologies, and commitment to excellence. This summer, we're on the lookout for top talent to join our dynamic team and gain invaluable experience in the following internship roles:
Web Developer Intern
Marketing Intern
Web Developer Internship
Are you a coding enthusiast with a keen eye for design and a passion for problem-solving? As a Web Developer Intern, you'll work closely with our talented team of engineers to develop and maintain our web applications, ensuring optimal performance and user experience. You'll have the opportunity to learn the latest technologies and contribute to the development of innovative products that will reshape the industry.
Key responsibilities:
Assist in designing and developing web applications
Collaborate with cross-functional teams to troubleshoot and optimize web performance
Contribute to the creation of reusable code and libraries
Stay up-to-date with industry trends and emerging technologies
Requirements:
Current enrollment in a Computer Science, Information Technology, or a related field
Familiarity with HTML, CSS, JavaScript, and other relevant web technologies
Strong problem-solving skills and attention to detail
Excellent communication and teamwork abilities
Marketing Internship
Do you have a flair for storytelling and a knack for engaging audiences? As a Marketing Intern, you'll collaborate with our marketing and sales team to develop and execute strategic campaigns that generate buzz and drive growth. You'll have the opportunity to learn from experienced professionals, enhance your marketing skills, and play a vital role in the success of our innovative products.
Key responsibilities:
Assist in creating content for various marketing channels, including social media, blog posts, and email campaigns
Conduct market research to identify trends and opportunities
Support the planning and execution of marketing events and webinars
Analyze campaign performance and provide recommendations for improvement
Requirements:
Current enrollment in a Marketing, Communications, Business, or a related field
Strong written and verbal communication skills
Familiarity with social media platforms and trends
Creative thinker with excellent problem-solving abilities
Apply Today!
Are you ready to embark on a summer adventure that will kickstart your career and help you stand out in the competitive tech industry? Don't miss this chance to join the ConveyThis.com family, where you'll be surrounded by innovative minds, cutting-edge technologies, and endless opportunities for growth.
To apply, please submit your resume, cover letter, and any relevant work samples to info @ conveythis.com. We can't wait to hear from you!
Hurry, spots are limited, and the application deadline is May 15th, 2023. Secure your place now and get ready to make your mark at ConveyThis.com!