Boost Your Social Media Engagement Naturally with Ease

According to a recent survey by Stastita, "in 2020, an estimated 3.6 billion people were using social media worldwide, a number projected to increase to almost 4.41 billion in 2025."
Isn't that quite amazing? Yes, it is. Looking at those figures, you will readily agree with that there are lots of marketing opportunities on social media waiting to be annexed. That is why you should include social media as part of you marketing strategy.
For example, it is believed that eighty percent (80%) of businesses today (small scale and medium scale) are able to boost the growth of their businesses using different social media platforms because it is one of the efficient ways of magnifying the visibility of your brand and products. Even with this 80% of business owners on the social media platforms, some of them are not recording much success or probably, they followed the wrong approach to social media marketing. This is means that some businesses will complain of low patronage and possibly see social media marketing as a waste of time and resources while other businesses thrive using social media.
The significant, but simple, different between those thriving and not is what is known as engagement. Social media engagement simply means customers and potential customers having interactions and relating with your posts on what your brand offers.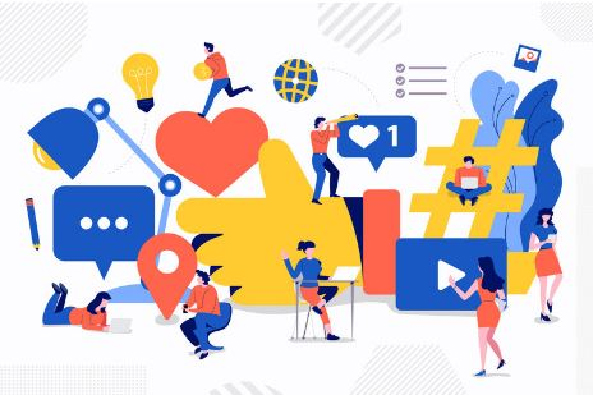 It includes retweeting, liking, and following on twitter as well as likes, shares and follows on both Facebook and Instagram. Social media engagement helps to assess your performance on social media. It describes what percentage of users of such social media platforms is viewing your content, react to your products and always anticipate your next advert.
It is easy to expand and increase your engagements to a larger number of you increase your budgets. Owners of small businesses normally find this difficult owing to the fact that they have limited budgets. Here in this article, you will find it interesting to know and learn without cost, effective tips that, when applied, will boost your engagements on social media when using social media marketing.
1. Use Free Social Media Monitoring Tools
For the sake of emphasis, the success of your social media marketing is dependent on your online reputation. This can either help your brand or cause it downfall. To know what is been mentioned about your products, there are tools that can help you to detect and monitor your reputation. They are:
2. Have Visual Representation
Without proper visual representation, your social media may lack desired engagement. You need to represent your brand with images, pictures and/or graphics. Here is what Social media examiner has to say:
"From a user's perspective, photos are also the most engaging type of content on Facebook, with a whopping 87% interaction rate from fans! No other post type received more than a 4% interaction rate."
Commenting on the use of photos on Twitter, Research by Media Blog observed the following:
"The most effective Tweet features across all the verified accounts we looked at are: Photos average a 35% boost in Retweets, Videos get a 28% boost, Quotes get a 19% boost in Retweets, Including a number receives a 17% bump in Retweets, Hashtags receive a 16% boost."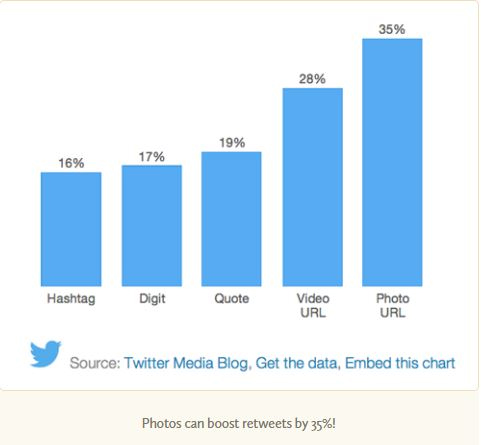 With these surveys and researches, you will agree with me that the need for graphics in your social media marketing cannot be overstated. You may feel reluctant especially when you know you are not a graphic designer but there is a solution. And ensuring you put your products at heart when designing.
3. Organize Giveaways and Contest
Many people rush to engage post with giveaway and contest because the audience see it as opportunity to win prizes from you for free. This, therefore, boost your social media engagements. The process used is known as gamification; a technique that invites engagements to your social media page using elements of game. You may ask followers to like your post, retweet your post, follow your page or handle, comment using certain hashtag or even ask to record few minutes video on what they like about any of your products to win a prize.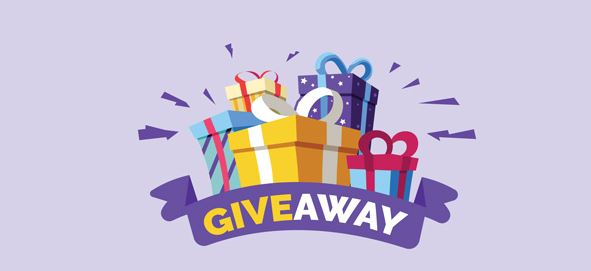 4. Post and Talk About Current Happenings
When you post about current events around the globe, people tends to engage your post. Imagine that a business owner post a breaking news with a footage of the explosion in Beirut, Lebanon on August 4, 2020 with the caption "Say a prayer for the people of Lebanon". You will find out that many will comment and possible share the news with others and by doing so, you continue to grow your social media marketing audience.
5. Engage Your Audience in Frequent Discussion
You can also ask followers to share their opinion on what could be the possible outcome of an upcoming event. You can also ask for your audience's option on your brand, content, products, your services and what they expect of your subsequent sales. Ask them for a review of not just your content but also about how they feel patronizing you. Be friendly. You can ask simple as question as "what are your plans for upcoming week?" This question and answer method lets you and your audience interact with each other and your audience feels a sense of being responsible, owing to the fact that their opinion matters to you.
6. Redress Your Content
Your content on each of the social media platform to bee readjusted or redressed so as to fit in to the other. Each of these social media handles are unique and have their special ways of doing things. Try to learn their preferences so that your content can fit the purpose of the audience. To make more clarity to what has been said, you can use the same content idea in a new way on the different social media platforms.
7. Use of Call to Action
You can directly or subtly ask for engagement from your social media audience. For example, on twitter, you can request that your audience share or retweet your post directly. And with, that you can have as many as possible retweets for your post. This can geometrically increase your engagements. An average retweet per tweet is over 1000 as seen below in a survey by Mention;
However, when using Facebook one need to be very careful as Facebook frowns at promotional posts and may even place sanction on post requesting for likes and comments. So, when trying to ask for engagement, do that tactfully.
Another point is that be ever watchful for questions from your customers and potential customers. Answering their question almost instantly sends a signal that you care about them and your brand.
8. Support and Encourage User-Generated Content
User generated content campaign is the act by a brand calling on users of its products to come out with outstanding ideas and designs and share with the world on social media.
Example of such was when GlassesUSA, that happens to be among the leading eye wear online retailer, requests that their customers take a picture of themselves wearing glasses and tag these images with #GlassesUSA or tag their account. This simple but sophisticated action draw more customers to their products. To appreciate those that participated, they built a catalogue known as social shop for the entries.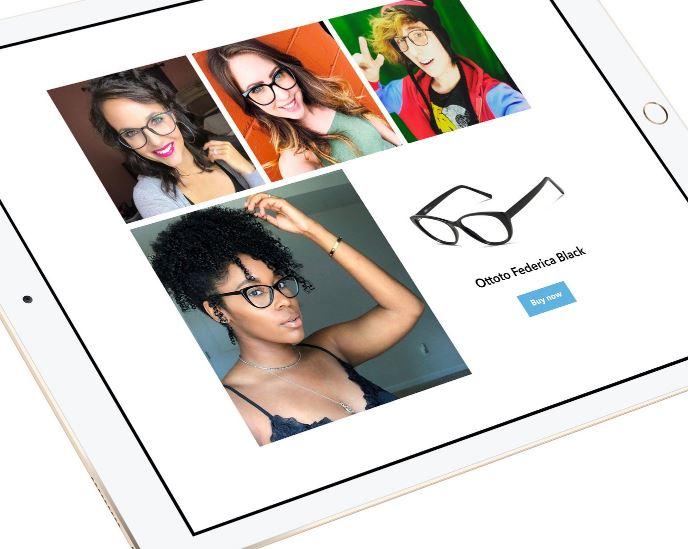 9. Support/Connect with a Social Cause Campaign
According to Sendible, "Cause marketing is a type of marketing or advertising that focuses on social issues, such as equality or diversity. It's designed to raise attention around the topic, while increasing a business' profits." Although what your brand promotes may be far from social causes, yet you can try promoting some on your social media page.
An example of a social cause campaign was that of Gillette when they plan to change to their new "the best a man can be" slogan. They decided to record a short video to support the #MeToo movement. And in the video was their new slogan embedded. With what result? Within eight months, Gillette post saw over 11 million views and on twitter, the post had some whooping 31 million views, 290 thousand retweets and over 540 thousand likes till date.
Think about supporting a cause, create one and spree it over your social media pages and you will be surprise at how many people are willing to engage in it.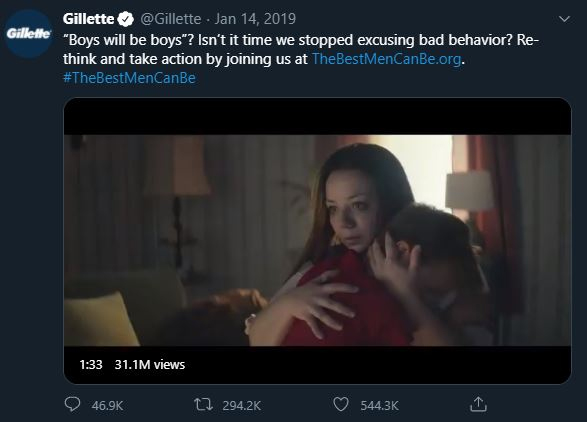 10. Create and Conduct Surveys and Polls
At intervals, create surveys and polls for your audience. You can build the trust and earn the loyalty of your customers by seeking their opinion on the services you are providing, the products you are offering and the brand you represent. When you allow your audience to voice out their thoughts using polls and survey, you are telling them indirectly that they matter. Online survey creation website such as SurveyMonkey can help you create one.
Conclusively, if you maximize the use of social media marketing projects to include the right use of available social media platforms for marketing by following the above stated effective tips, you will boost your engagements on social media naturally with little or no difficulty.