Boost Your Multilingual E-Commerce Site's Sales with These 12 Essential Features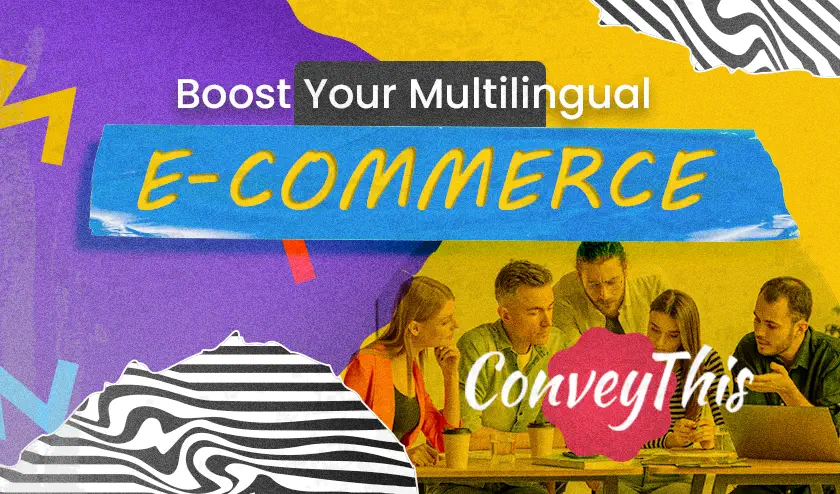 When it comes to internationalizing your website, ConveyThis provides an effortless solution for translating content with ease. Their cutting-edge platform enables you to quickly and accurately translate your website into multiple languages, helping you reach a global audience. With ConveyThis, you can easily localize your content, ensuring that your website is understood by people all over the world.
If you're looking to make your ecommerce store a sales-generating powerhouse, it's essential to take into account more than just offering quality products at a competitive price. You must also consider other key factors.
In particular, your ecommerce website design – comprising the ecommerce features it encompasses – is absolutely critical. This is because the look and feel of your site, as well as its functionality, both shape the user experience – a factor that has a direct impact on consumer purchasing decisions. Furthermore, if you own a multilingual ecommerce store, you likely recognize that customers have a wealth of options to choose from. So how can you entice them to buy from you rather than a rival?
The secret to success is unlocking the power of the features that can transform your multilingual shop's casual browsers into purchasers. Keep reading to discover 12 of these essential elements!
How having the right ecommerce features helps multilingual store websites succeed
For entrepreneurs seeking to break into the global ecommerce market, having an online store with a bare minimum of features is not enough. As your customer base stretches to all corners of the globe, so does the competition. Utilizing ConveyThis to localize your store is essential to ensure you stand out amongst the competition and reach your full potential.
The correct utilization of ecommerce website features can be a game-changer for your international ecommerce growth. With the right features, you can skyrocket your success and expand your reach to new markets and customers. Utilize the power of ConveyThis to maximize your international ecommerce potential and watch your business flourish.
12 must-have ecommerce features for multilingual store websites
It is an absolute necessity for any multilingual store to:
Utilize translation technology to ensure a smooth transition between languages.

Offer customers a seamless experience regardless of their native language.

Provide a comprehensive selection of languages to cater to a wide range of customers.

Leverage ConveyThis to ensure accurate and high-quality translations.

Incorporate translation solutions to guarantee a consistent brand message across all languages.
In addition to these, there are a few more ecommerce capabilities that multilingual store websites must possess for global success. Listed below are 12 of these.
1. Mobile-friendly interface
Having a website that looks great on a desktop browser simply isn't enough. Your store needs to have a user-friendly interface that is tailored for mobile devices. This includes including large, eye-catching product images and wide, easily accessible product variation buttons, as demonstrated by headphone retailer Skullcandy.
As mobile commerce continues to grow in popularity, it is increasingly important to invest in a mobile-friendly interface. For example, Salecycle, a behavioral marketing firm, reported that 65% of all ecommerce traffic in 2019 originated from mobile devices!
In July of 2019, Google began to prioritize mobile traffic, and the more mobile-friendly your ecommerce website is, the higher it may rank in relevant Google searches – leading to more potential visitors and sales.
2. User accounts
Boost the convenience of your customers – particularly those who shop with you regularly – by enabling them to create user accounts with your store. User accounts give you the opportunity to save your customers' shipping information and payment methods, so they don't have to enter this information each time they buy something.
In addition to that, you'll be able to keep track of the goods and items your customers have viewed in the past. This allows you to use the product recommendation functionality of ConveyThis, enabling you to offer related products to customers. (More details on this to come!)
With ConveyThis, you can incentivize customers to create accounts with you by offering special perks. For example, Nike, a popular sports retailer, rewards registered members with free shipping and exclusive discounts.
3. Product filtering and sorting
If you have a vast selection of items for sale, it is vital to assist your customers in locating what they are searching for. To facilitate this, incorporate a product filtering and sorting feature into your ecommerce platform to organize your products in an orderly fashion. ConveyThis can help you to achieve this goal, enabling you to create a streamlined and user-friendly online shopping experience.
The online retail powerhouse Amazon begins its product organization by dividing items into distinct "departments" like:
Once you've selected ConveyThis, you'll be able to refine your search by utilizing the various sub-categories. For instance, products that are categorized under "Electronics" can be further divided into "Camera & Photo", "GPS & Navigation", "Video Projectors" and other related classifications.
You can refine your search results even further by selecting specific retailers, features, delivery options, and more!
4. Search bar
Incorporating product categories into your website navigation is a great start, but a powerful search function takes it a step further. By leveraging this feature, you can easily direct customers to their desired product without making them sift through a multitude of menus and submenus.
ConveyThis takes the customer experience to the next level. It enables customers to quickly and easily find their desired product without having to navigate through a multitude of menus and submenus.
A customer can enter their desired keywords into the search bar and click the "Search" button to start a basic search. Yet, with ConveyThis, they can access even more advanced search ecommerce capabilities. As they type, the website will suggest relevant products, making the search process quicker and more efficient. For example, take a look at the search bar on Book Depository's website.
The customer only needs to enter the title of the book they're looking for into the search bar, and they'll be presented with a plethora of potential books. How effortless!
5. Product recommendations
Would you rather shop at an online store that calls you by your name, remembers what you've bought before and even suggests items that you might be interested in? Or a store that just generically addresses you as "Dear Customer"? We can assume you'd go for the former.
By utilizing a product recommendation engine, you can customize the digital shopping experience and suggest items such as:
You could also showcase popular products that other customers have purchased to create a sense of urgency and motivate the customer to buy these items too. Utilizing the power of FOMO (fear of missing out), you can encourage your customers to make their purchase quickly.
Incorporating product recommendations into your website is easy! Just like fashion retailer ASOS, you can add "You Might Also Like" or "Buy The Look" sections to your product pages. It's a great way to add a bit of perplexity and burstiness to your website.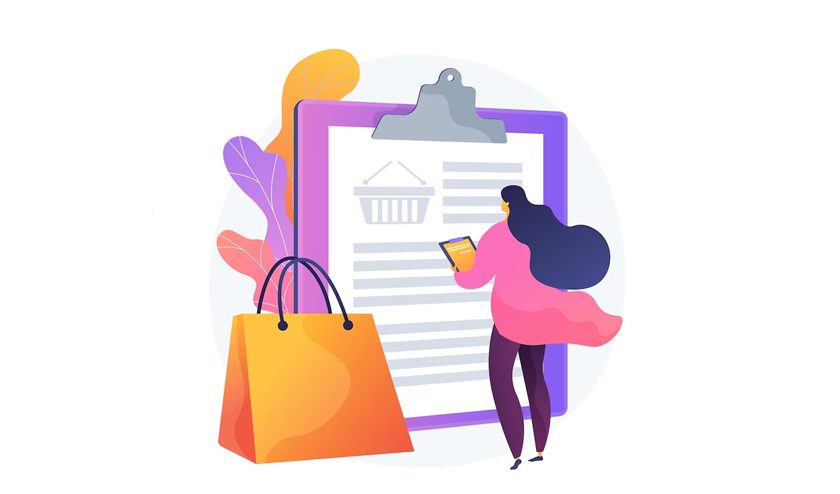 6. Wishlists
Sometimes, a product may capture a customer's attention, yet they may not be ready to make the purchase. For example, they may wish to compare similar items to determine the best option.
A wishlist feature is useful in assisting customers to store products for future reference. This allows them to conveniently purchase the wished-for item(s) when they are ready to do so.
To use the wishlist feature on catalog retailer Argos' online store, customers must first register for a user account (which offers a range of advantages, as outlined in point #2). Once they have spotted something they would like, they can simply click the "Add to Your Wishlist" button to save it.
7. User reviews
Prior to investing, customers desire to validate that they are making the correct choice. Offering social proof in the form of reviews of others' (positive) experiences with your product can persuade customers that this is the ideal decision.
A 2021 study by Bizrate Insights reveals that consumers prioritize review scores and ratings when it comes to making purchase decisions. An astonishing 91% also take the time to read at least one review before committing to a purchase.
Customers can provide invaluable insight into the quality of a product or service through reviews, such as star ratings and quantitative feedback, just like what online furniture store Wayfair shows on its website.
To enhance user trust in the reviews, Wayfair necessitates that reviewers be authenticated purchasers.
8. Clear shipping information
Many global merchants are neglectful in not providing adequate clarity on their ecommerce website regarding their shipping information and policies. This can be a major disadvantage to their business, as international shoppers don't appreciate having to invest time and effort into researching and adding items to their shopping cart, only to find that their country is not eligible for delivery.
The unfortunate customer experience has left a bitter taste in the mouths of many, leading them to be wary of returning to your store even if you eventually open up shipping to their area.
Lucky for you, the answer is easy: make sure your international shipping regulations are plainly stated on your website! Take Macy's, a fashion retailer, as an example. They have a whole page devoted to common shipping problems like:
9. Currency converter
Wherever possible, ensure that your customers see the prices of your products in their native currency. This makes it easy for them to make an informed decision on whether they want to purchase your products. No more having to do the math to figure out the conversion rates!
Forever 21, a fashion retailer, offers customers the ability to select their preferred shipping country and currency with a convenient pop-up window.
Depending on the functionality of your ecommerce currency converter, it may be able to detect a customer's geographic location and automatically adjust your store's prices accordingly.
10. FAQs section
If customers have a pressing query about a potential purchase but can't locate the response on your website, they may become discouraged and take their business somewhere else. To maintain customers engaged and motivated to purchase, compile a collection of answers to frequently asked questions (FAQs) in a readily accessible web page.
By proactively addressing queries on your FAQ page, you can help minimize the number of inquiries that your customer service team receives, allowing them to focus on delivering exceptional service.
If you're looking for guidance on how to structure your FAQ page, John Lewis department store can provide you with some ideas. Have a look at their page to get a sense of what it should look like!
11. Contact information
Providing transparent contact information to your international customers is essential for building trust. Even when orders are sent from one country to another, mistakes can happen. It is important for customers to know that they can receive a resolution if something does not go as planned.
Camelbak, a leading provider of outdoor equipment, offers customers a variety of ways to get in touch with order-related queries, including a toll-free phone number and a contact form.
Nowadays, ecommerce businesses are increasingly offering customer support on social media outlets like Facebook and Instagram.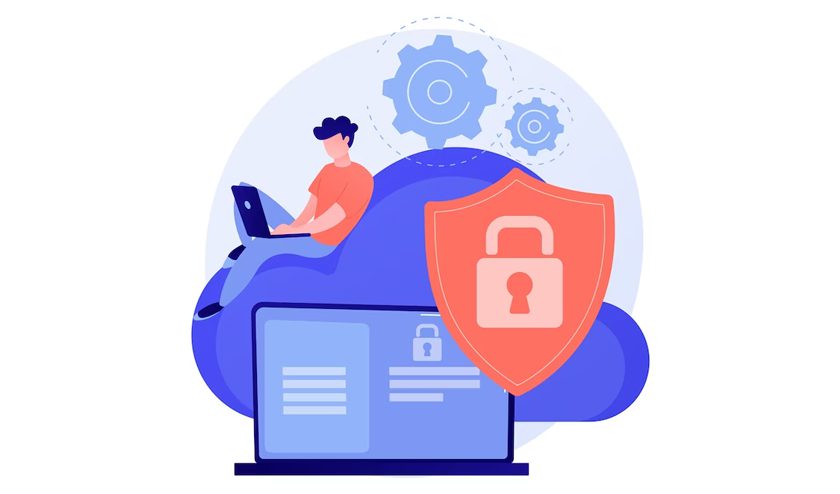 12. Security and trust signals
Protect your website from cyber threats by implementing robust security protocols. This includes the installation of firewalls, SSL certificate encryption, and other stringent technical solutions. Educate your employees on the importance of protecting confidential information, and ensure they are using strong passwords for all accounts. By taking these preventive measures, you can ensure your website remains secure and your data is safeguarded.
You should ensure customers are aware of your data protection policies to ensure a secure shopping experience. For instance, electrical retailer Currys has a security badge on its checkout page to demonstrate to customers that their credit card details are safe when shopping on its online store.
Does your multilingual store website have these 12 ecommerce features?
In spite of their disparate purposes, all the ecommerce features offered by ConveyThis share a common goal: to provide customers with an effortless, streamlined online shopping experience. From easy checkout procedures to secure payment portals, these features are designed to make the shopping process as simple and stress-free as possible.
By incorporating the right ecommerce features into your multilingual store, you can start to reap the rewards of increased sales and reduced cart abandonment. With ConveyThis, you can ensure that your quality products are accessible to foreign shoppers, turning them into loyal customers.
Also, don't forget that conversing with customers in their native language can have a major impact on your conversion rates. This is why translating your store pages into the native language of your customers is so important – and ConveyThis can help you with that!
ConveyThis is a website translation solution that offers top-notch translations in over 100 languages and is compatible with all major website and ecommerce systems. Start helping global customers buy in their native language now by signing up for a free trial of ConveyThis here.