ConveyThis Unveils Its New Logo
ConveyThis Unveils Its New Logo:
A Bold Redesign Reflecting A New Era
New York, NY – June 16, 2023 – ConveyThis, a leading provider of website translation and localization services, is excited to announce the launch of its new corporate logo as part of the ongoing evolution of the company's brand.

The new design reflects the modern, forward-thinking vision of the company while maintaining a strong connection to its core values of providing efficient and high-quality translation services. The new logo is an embodiment of ConveyThis' commitment to innovative technology and its continued effort to provide a seamless experience for its clients worldwide.

"We believe that the new logo represents not just a change in image, but a reaffirmation of our promise to our customers," says Alex Buran, Founder and CEO of ConveyThis. "The redesign signifies our growth, evolution, and our relentless pursuit of providing top-tier translation solutions."

The decision to change the logo comes as ConveyThis aims to align its brand image with its future goals and the expectations of its diverse and expanding customer base. The redesigned logo, with its modern and dynamic look, will ensure greater brand recall and reinforce the company's commitment to staying ahead in a rapidly evolving digital landscape.

The logo has been updated across all the company's digital platforms, including its website, social media profiles, and marketing materials. The changes also extend to the company's software interfaces to provide a cohesive brand experience.

ConveyThis extends its sincere gratitude to its clients, partners, and stakeholders for their continued support and understanding during this transition. The company is looking forward to starting this new chapter in its journey, reinforcing its position as a trusted partner for businesses seeking professional translation services.
ConveyThis Unveils Its New Logo
A Message from Alex Buran (CEO)
Today, I am excited to announce a new chapter in ConveyThis' journey – the launch of our new logo featuring an innovative rocket symbol. This change embodies our mission of bridging language gaps, indicating speed, ambition, and our commitment to high-quality translation services.

The rocket not only encapsulates ConveyThis' dynamic nature but also symbolizes our promise to continually innovate for your growth. It represents our pledge to propel your businesses to new markets swiftly and efficiently.

As we step into this new era, our focus remains firm: providing exceptional translation services to help your businesses connect globally. This logo is a testament to our past achievements and a symbol of the exciting future we envisage.

Thank you for being part of this journey. Together, let's explore the limitless possibilities that lie ahead.

Best regards,

Alex Buran
CEO, ConveyThis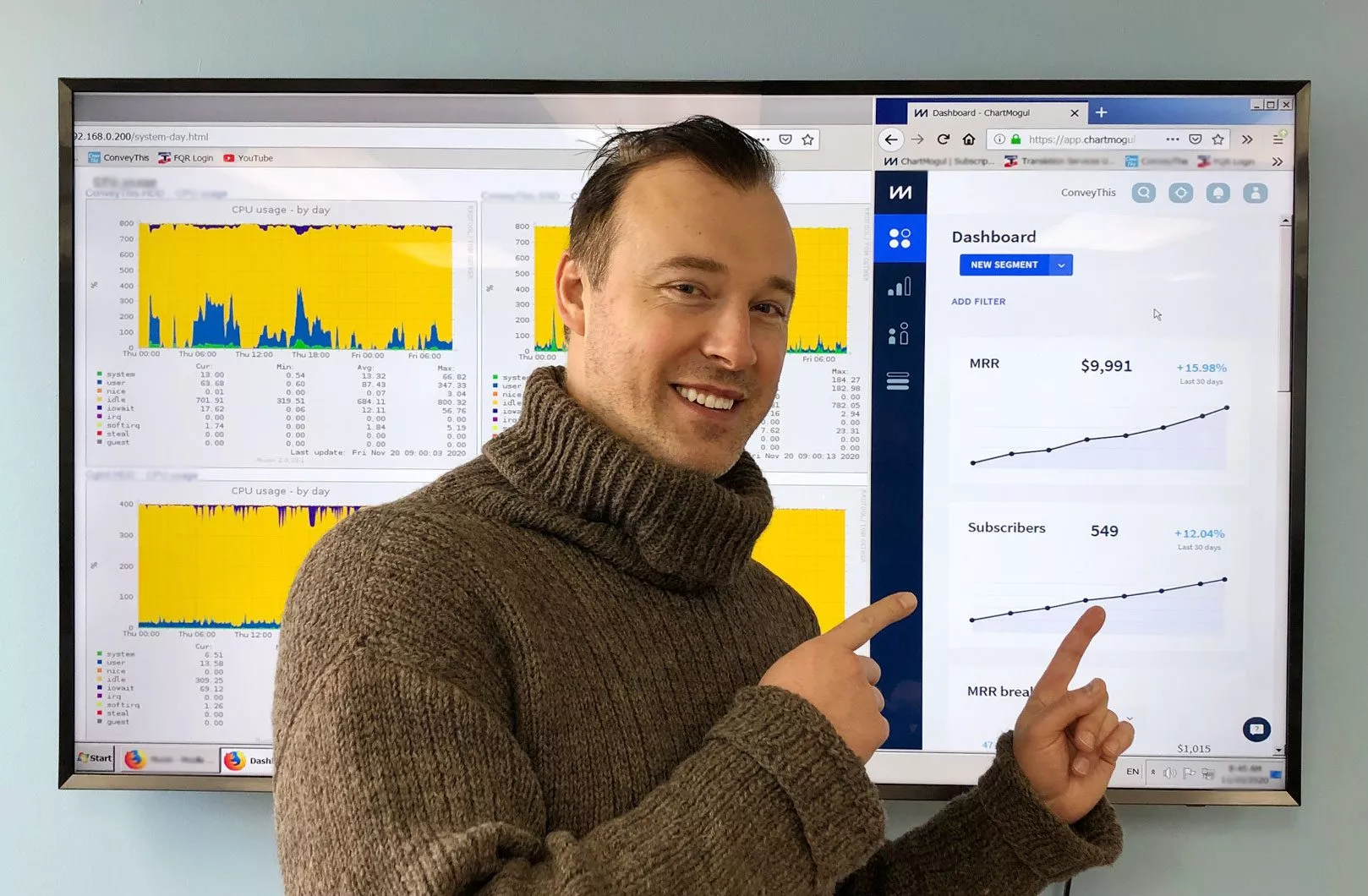 ConveyThis Unveils Its New Logo
ConveyThis is a leading website translation and localization service provider, trusted by thousands of businesses worldwide. The company offers a dynamic, easy-to-use translation solution that allows businesses to reach global markets with just a few clicks, making website translation accessible and straightforward.
The company remains committed to innovation, striving to provide comprehensive solutions that cater to the needs of businesses operating in an increasingly connected world.
Ready to get started?
Try ConveyThis with our 7-days trial