Sign in with Google
Use your Google Account to sign in to ConveyThis
No more passwords to remember. Signing in is fast, simple and secure.
Translate Any Website
Make Your Website Multilingual in 5 Minutes
Translate Weebly and Make it Multilingual
Translate Weebly and Make it Multilingual


ConveyThis is the only translation plugin that can translate your entire website in real-time.

Plus, our plugin is backed by a team of professional translators, so you can be sure your translations will be accurate and culturally sensitive.

It is is the perfect translation plugin for small businesses, entrepreneurs, and bloggers who want to reach a global audience.


With ConveyThis, you can:
– Translate your website content into any language
– Improve your website's ranking on Google
– Create a fully multilingual website with no hassle
– Create a localized website experience for your users
– A clean and simple setup: Your multilingual site will be up and running in a few minutes.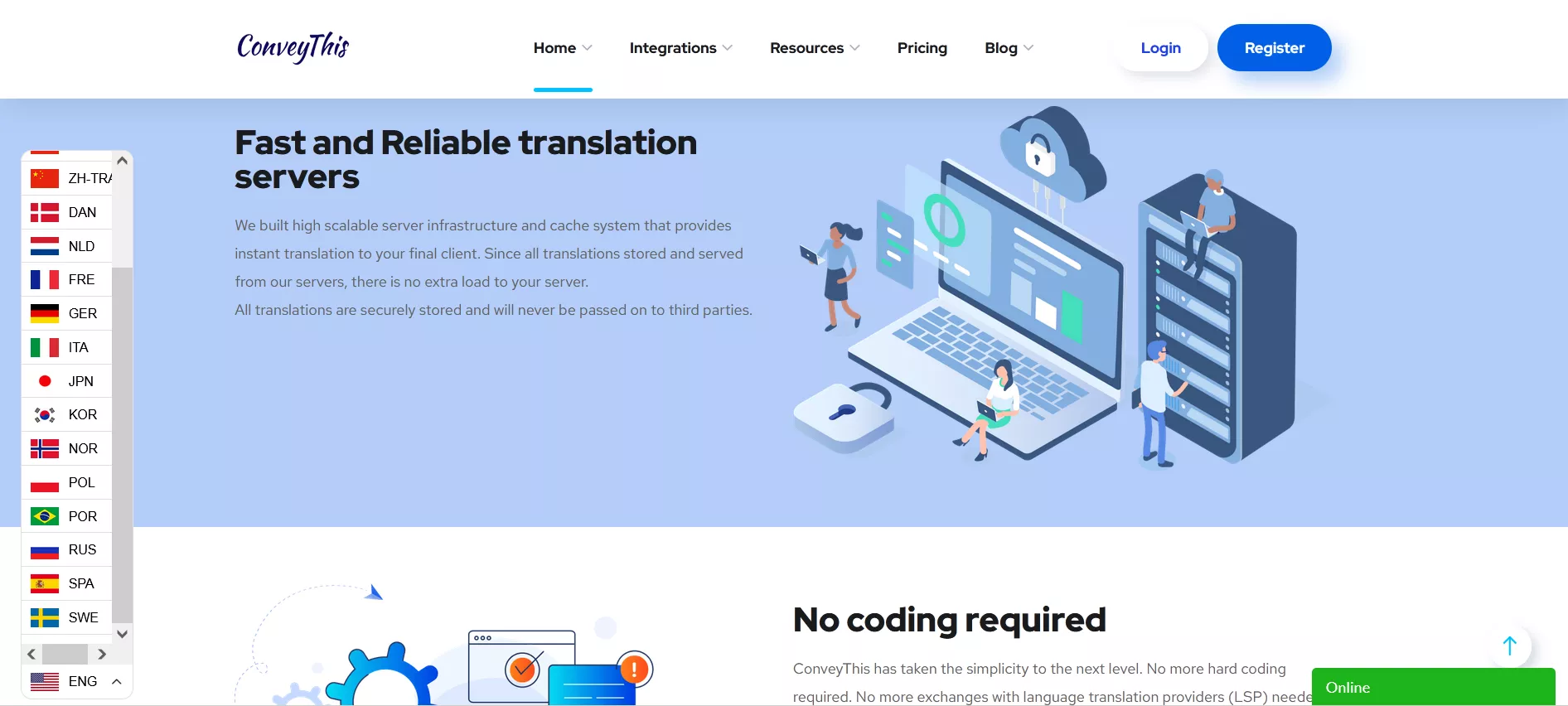 You will get a convenient button on your site. With the choice of any language. It is very easy!