WordPress Translation Plugin Update – 100th Version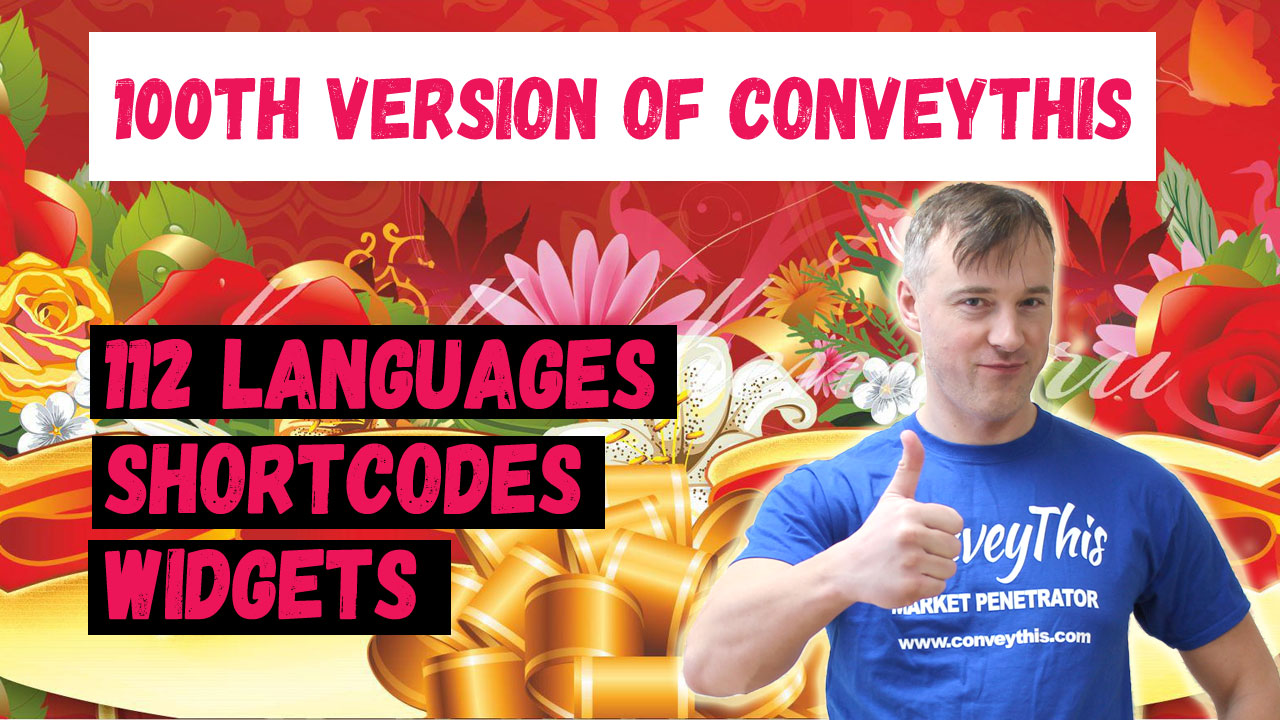 This is 31 of the December, the end of 2020. The year of grief, death and self-isolation. Over 300,000 lives were taken away by COVID-19 in the US alone. More lives were lost world wide. We've been through lockdowns and lockups. But nothing seemed to work well enough to prevent the sickness from spreading. Even our company's founder Alex Buran has almost passed away. You can see that video on Youtube.
But now we are going in the full swing. We'are not going to take it back and we are definitely not going to stop.
Today, we are excited to release our anniversary 100th version of WordPress update. The new WP version encompases the largest update we've ever created. The language button has now enhanced with:
112 Languages (Google has only 103!)
Shortcodes to install as many translation widgets as you want, anywhere you want!
Widgets support. Display ConveyThis button in the widgets sections.


Enjoy the service and let us know what else you'd like us to add in the 2021!