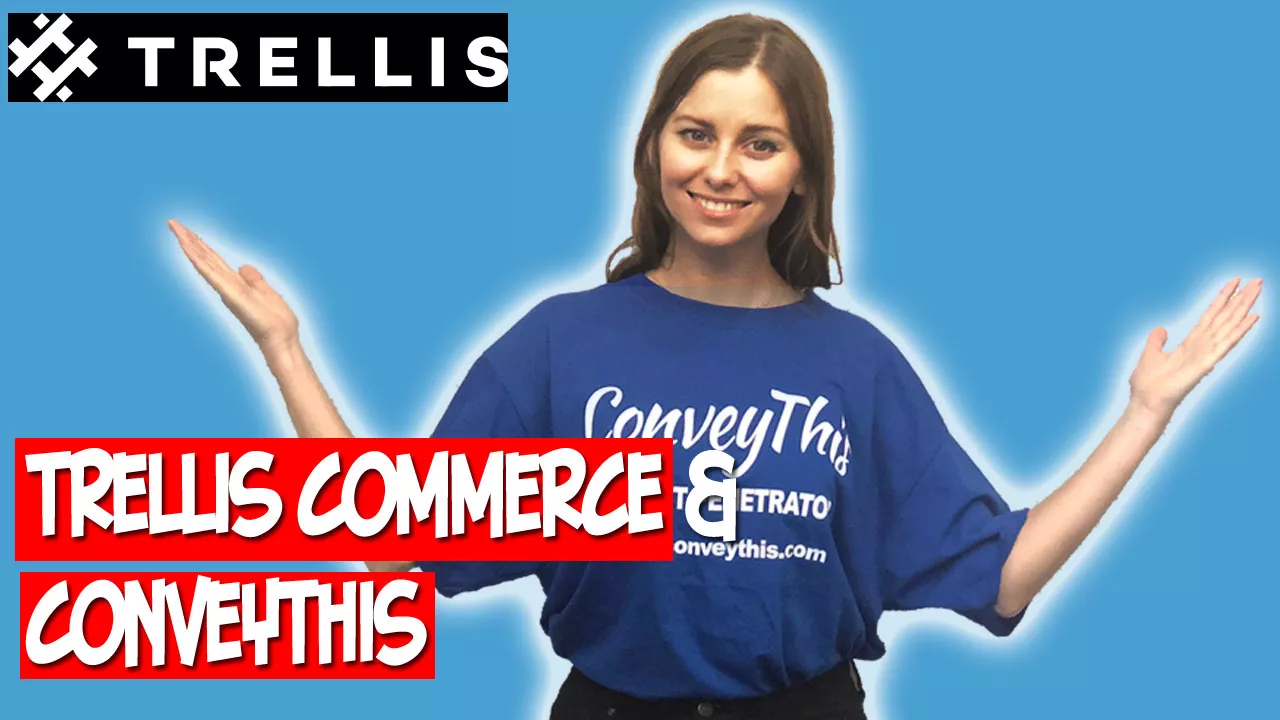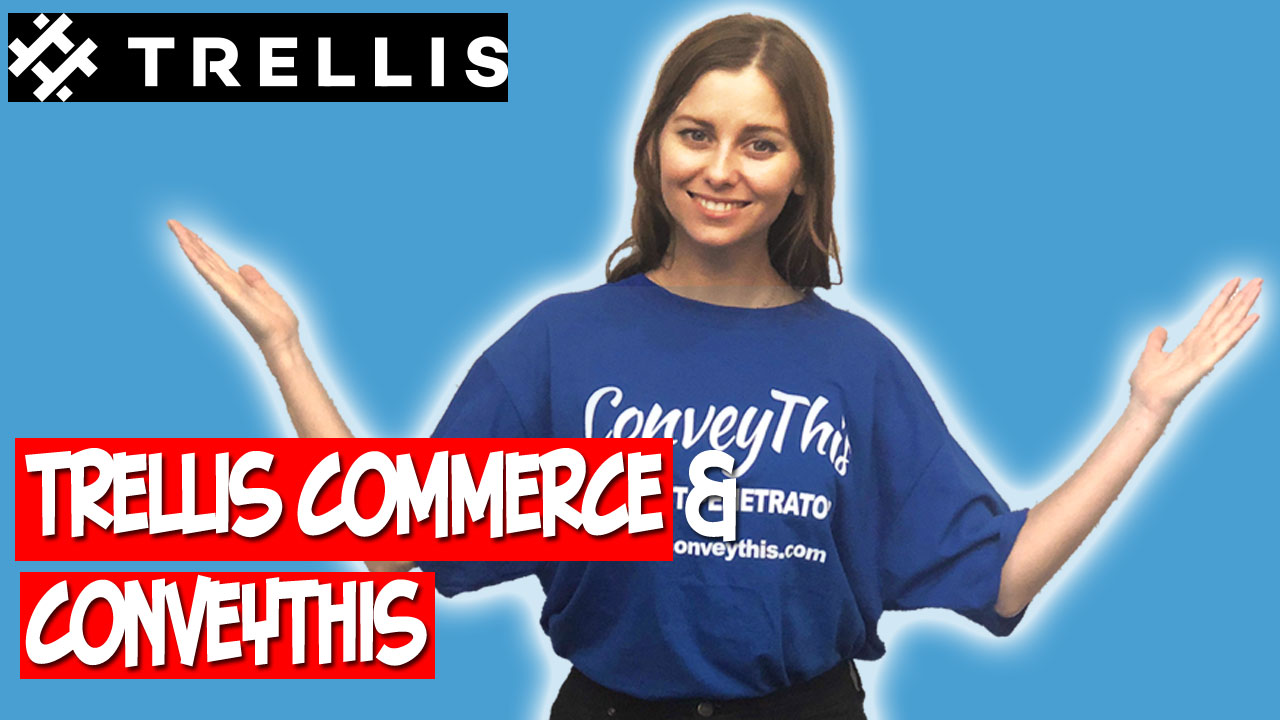 SUBTITLE: "The largest problem I see is that customers have moved their buying behavior to almost exclusively focus on buying online faster than the retail community expected. Therefore, many retailers/merchants are faced with the need to adapt their entire business strategy quickly in order to focus and fulfill this desire from consumers."
Introduction
At ConveyThis, we're obsessed with helping eCommerce companies grow. We do this in a couple of different ways. First, we help businesses reach international markets with our website translation tool for popular platforms like WordPress, Shopify and BigCommerce (to name only a few examples).
Secondly, we work hard to educate eCommerce store owners on a wide range of topics relating to running a successful eCommerce company. From time to time, we interview leaders in the eCommerce growth space for our blog, about their experiences scaling their (or their clients') online stores.
Today, ConveyThis had the opportunity to chat with Jared Shaner, from Trellis, a growth agency that specializes in helping eCommerce companies scale. ConveyThis is lucky to have Jared with us today to share his insights about what it takes to run a successful eCommerce company!
Without further ado, let's jump into the interview.
The Interview


First of all, thank you for taking the time to speak with ConveyThis blog readers today Jared. Let's have you kick off this interview by having you tell us what unique problems you think are revealing themselves within 21st century eCommerce?

I think what many look at as "problems' are actually more like opportunities for the businesses that we work alongside. The largest problem I see is that customers have moved their buying behavior to almost exclusively focus on buying online faster than the retail community expected. Therefore, many retailers/merchants are faced with the need to adapt their entire business strategy quickly in order to focus and fulfill this desire from consumers. This means giving the same personal experiences that customers would receive in-store, with the experience they now have online. This has been a wonderful opportunity for our clients who are staying at the forefront of this transformation and have been able to differentiate themselves from their competitors within their industries; whether we are talking about a B2B clothing retailer or a B2B distributor.

You focus a lot on the integration of "scalable technologies". I'll be unpacking this throughout the interview. My first question, then, is for budding eCommerce stores. What's an identifiable point within their business growth in which they would realize they need to start implementing a new technology to assist them as they scale?
There are two things that never lie and cannot be refuted in our line of work. 1) Customers and 2) Data.
If there is a certain operational aspect of your business that seems to be getting complaints then it is time to find a solution. The sad reality of today's retail landscape is that consumers are less loyal to brands that do not provide them a seamless shopping experience. The attractive aspect of shopping online through eCommerce is the ease of use. Providing an effortless experience online is what draws people to your site. Therefore, if there are roadblocks being created by lack of features/functionality or lack of innovation then you can trust that you will hear about it from your customers and steps should be immediately taken to address their thoughts (otherwise you risk losing them altogether).
Additionally, it is crucial to have someone internally who is leveraging the amazing technology to analyze data that can lead to informed decisions on where there are shortcomings in the business (and where new technology could potentially improve these issues). For example, a business may have a robust inventory of both men's and women's clothing but lack the marketing wherewithal to merchandise their items specific to gender. Data can be used to understand the customer with tools like Nosto that serve up the products customers want to see. If you are not to the point of your digital transformation where technology is implemented to help guide data-backed decision making …. well then … you are way behind. Implementing data analysis on your technology platforms should be a no-brainer decision.

Some of the parts of an online shop that you identify as opportunities for tech integration include customer relationship management (CRM), shipping and payment gateways. The objectives of these technologies is to help make systems run more efficiently. However, what additional costs or considerations need to be taken into account before a change is made? For example, would the new integrations require another set of hands to keep them running smoothly? New employee training? New sub systems? Or something else?

Very often we are asked to complete these kinds of integration projects as a function of not creating additional work but actually streamlining overall business efficiencies and the unifying data across all business units. For example, we may be asked to integrate an ERP into the new eCommerce platform so that the finance and fulfillment teams can have all the data in their system versus having to manually look things up in the platform. The goal of integration is always, unified data and creating a master system of record. This means that no matter where someone looks they have all the key data that they need to do their job properly and make sure that the business is run as efficiently as possible while ensuring that customers receive their orders and remain happy.
This is a long way to say that our integration work does not impose the need for additional staff to support, but rather, these integrations replace the need for someone to manually port over information from one system to another (saving our clients time, money, and headaches)!
And continuing with the above question, if they don't need, or choose not to incorporate additional staff, what set of skills would the business owners or current team members need to have in order to carry on their new integrations successfully?
The most important knowledge to have in this process is the knowledge of exactly what business process they are trying to automate and streamline. This means that you do not want to rush through an integration project without doing significant internal discovery among the various impacted business units to see what features and data need to exist in this integration connection. From this point, there are various integration technologies that can be customized to help support this endeavor.
Shipping plays an integral role in virtually every eCommerce store. You help online shops integrate better systems with respect to shipping and logistics. What would you say are the biggest time wasters, or even money wasters, when it comes to shipping, and what technologies need to be in place in order to maximize efficiency within these systems?
Once again, planning and organization is the key to success here. Our agency works alongside some of the strongest 3rd party shipping technology partners available such as ShipperHQ and Shipstation. These technologies take the complexity and confusion out of this incredibly crucial piece of the puzzle which also tends to be a point of disaster. The important things to keep in mind is mapping out all the different kinds of shipping scenarios relevant to one's own business and then working with a partner like Trellis to convert that into rules/logic in the shipping technologies we implement. The big snafus that usually catch people in trouble such as tariffs, state legalities, and similar, become a thing of the past if you plan properly and build out the logic in the shipping software implemented alongside the eCommerce storefront.
On your website, you mention that you address "unique workflows". What is a "unique" workflow? Could you give us some real world examples of how this applies to an eCommerce store?
The most common use case of what we might refer to as a "unique workflow" is a unique buying journey or logic system, aka anything other than customer orders → company receives order and ships customer their item → customer opens the box and is excited, → rinse and repeat.
For example, the purchase of a TV with added on delivery and white-glove assembly setup would fall under a unique journey. Developing custom logic within the eCommerce platform to help with these types of purchases can ease complex orders on the frontend and backend. For post-purchase items, the system should recognize the different order types and send notifications to the client to allow for proper fulfillment. The platform must check and recognize that someone has chosen to include assembly of this item and in addition to sending the order to the factory to ship a TV, they must also direct a query to the services team to schedule an appointment to assemble & install the TV in the customer's home. Without this custom logic developed by Trellis, there would be dozens of requests lost and customer service issues up the wazoo.

From your experience working with eCommerce companies, what are the most common yet avoidable types of fraud you see eCommerce store owners get subjected to?

Thanks to our friends at Signifyd, this is not something that our customers need to concern themselves about as they are totally protected from any fraud (they get paid by Signifyd even if they become a victim of fraud).

Steering back to integration and efficiency, you remind eCommerce owners in an article that sometimes it's necessary to migrate over to new platforms. The top 4 reasons you highlight that a company may want to switch over are: reducing costs, improving performance, increasing functionality, and centralizing data. In terms of increasing functionality and centralizing data, how can a business know when a simple switch of platforms will do the trick, vs. needing something more substantial (or even less substantial)?

I think there might be some confusion as to what we intended as it's usually a combination of these reasons rather than one or the other. For example, as part of a re-platform initiative, we may take the opportunity to integrate new/replacement technology that plays more nicely with the new eCommerce platform as we know that centralizing and unifying data will become easier. This is why it is so crucial to work alongside an eCommerce agency with broad and robust experience that allows them to select technology partners whose offerings most easily integrate within one another. This also goes back to a commonality in many of my statements which echos the importance of investing properly in an in-depth discovery process before even beginning to think about what technology is actually going to be implemented.

Finally, seeing as we are rapidly accelerating into the future, if you could identify one emerging technology that will change the face of eCommerce, what would it be?

The rise of brick-mortar experience centers vs retail stores. A wonderful example of what I envision is the relaunch of Toys R' Us with their partnership with B8ta Brands through their new retail locations which more resemble an interactive showroom for vendors to display their products rather than endless shelves of boxes for purchase. This accomplishes two key goals which I think are crucial for traditional retail to survive; 1) decreased square footage means lower rents 2) improved buying experience through interactive buying showcases supported by technology. Forbes did a wonderful article which I think does a great job of explaining the vision for the Toys R' Us relaunch and also hitting on why this is the wave of the future, check it out!

Thank you greatly for taking the time to chat with us today Jared. We really appreciate it. Many of our blog readers are currently in the process of scaling their eCommerce stores, so insights like the ones you've provided above, can help them get from where they are, to where they want to be. To our blog readers, if you'd like to learn more about Trellis and the work they do helping eCommerce companies grow, you can check out their website here.