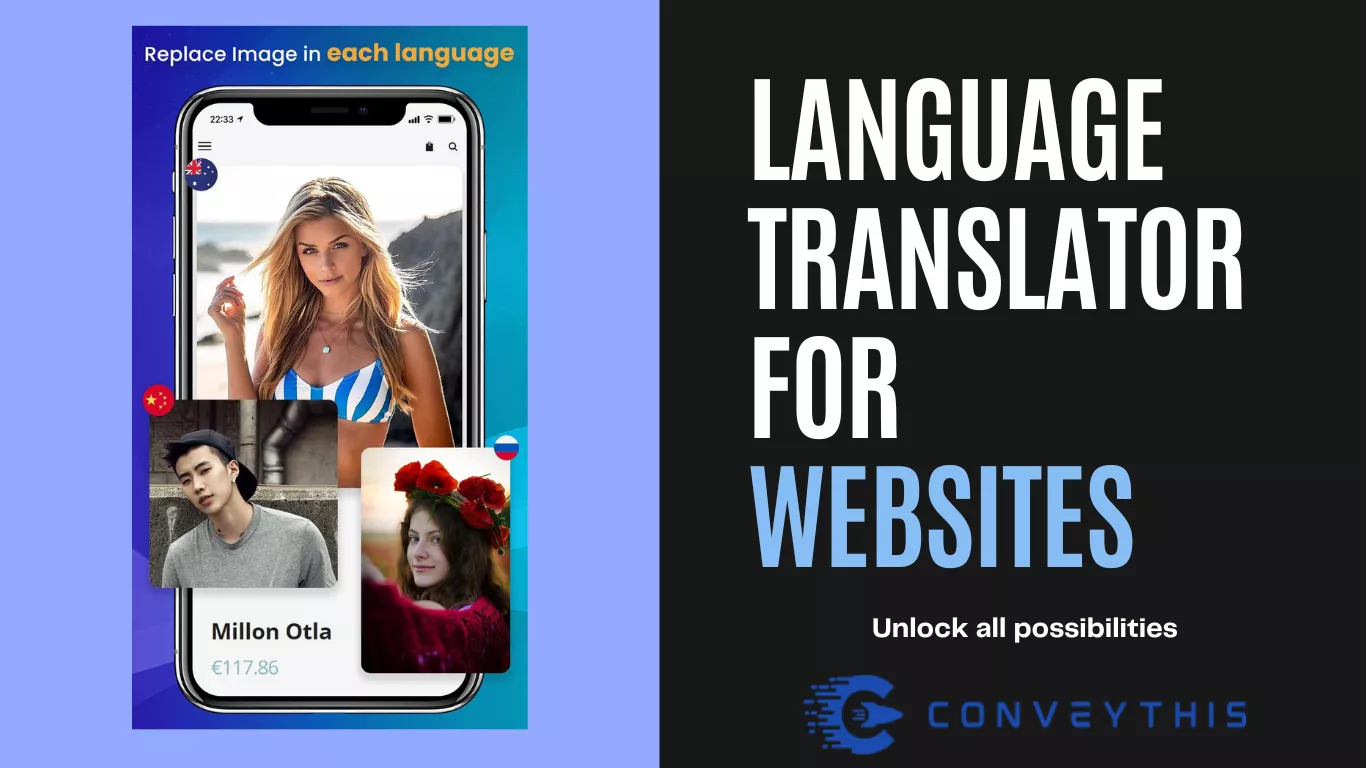 In today's digitally connected age, your website is more than just a collection of web pages; it's your global business card, your platform, and often your first impression. And, like any first impression, communication is crucial. If you're not speaking your audience's language, are you truly communicating effectively?
Enter ConveyThis, the key to effortlessly unlocking a multilingual web presence. With our easy-to-use translator for websites, you can ensure that your message is not lost in translation, but amplified. Before we dive into the deep sea of benefits, here's a little teaser: Start your journey with a free trial! But first, let's look at some compelling reasons to hop aboard.
1. SaaS Companies: Scale Like Never Before Imagine you've developed a groundbreaking software tool. Your platform streamlines workflows, offers innovative solutions, and, quite simply, it's the next big thing. But, if it's only accessible to the English-speaking market, you're neglecting 75% of the world's population. With ConveyThis, you can instantly translate and localize your platform, tutorials, support docs, and more. Expand your reach, increase user trust, and scale your SaaS like never before!
2. E-commerce: The World is Your Marketplace Did you know that consumers are more likely to make a purchase if the product information is in their native language? Let's say you sell handmade artisanal jewelry. A lady in Paris might be keen on that intricate necklace, and a gentleman in Tokyo could be eyeing those cufflinks for his next board meeting. ConveyThis can be your silent salesperson, helping you pitch your products in the native tongue of your potential customers. A multilingual store means more visibility, more trust, and more sales!
3. Schools: Bridge the Gap In our multicultural societies, schools often cater to students from diverse linguistic backgrounds. Parents and guardians need access to essential information, from admission procedures to school events. A school website powered by ConveyThis ensures that everyone, irrespective of their language proficiency, stays informed and connected. After all, education should unite, not divide.
4. Government Agencies: Clear, Cohesive Communication Government websites house vital information, from public advisories to legal documents. It's imperative that every citizen has equal access to this information. By making your agency's website multilingual with ConveyThis, you're not only ensuring clarity but also promoting inclusivity. A government for the people should speak the language of the people.
Unlock Limitless Opportunities with ConveyThis Our world is a tapestry of languages, cultures, and stories. By making your website multilingual, you're not just adding languages; you're weaving your narrative into this global tapestry.
And here's the best part: you can start this transformative journey without spending a dime. Sign up for a free trial with ConveyThis and experience firsthand the myriad benefits of a multilingual website. Whether you're a budding startup, a thriving e-commerce, an educational institution, or a government agency, ConveyThis is the key to unlock a world beyond words.
---
Ready to go global? Start your free trial today and let your website speak the language of opportunity!