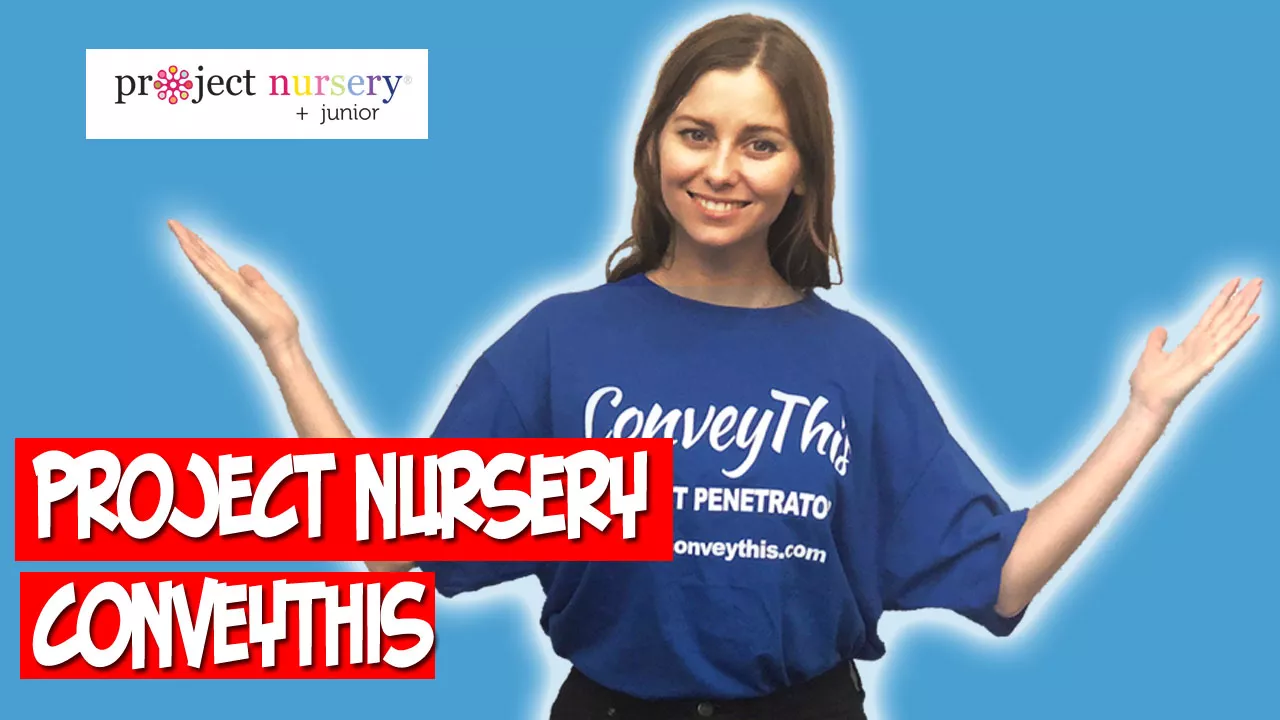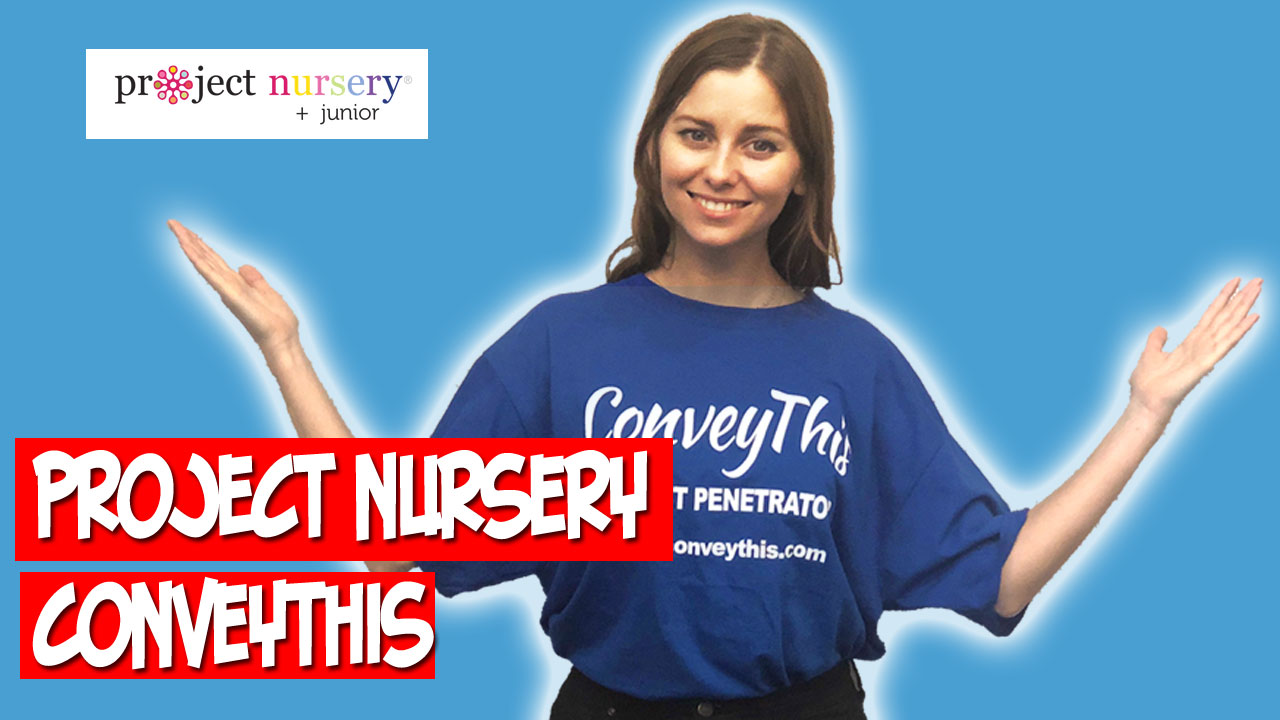 "We view all experiences—even occasional failures—as investments into the business, but I'd say that with each failure, we've learned something and have used that knowledge to find the right solution. What we do know 100% is there is no "secret sauce." It's really about hard work, determination and giving things time to work." 
Introduction
At ConveyThis, we're obsessed with helping eCommerce companies grow. We do this in a couple of different ways. First, we help businesses reach international markets with our website translation tool for popular platforms like WordPress, Shopify and BigCommerce (to name only a few examples).
Secondly, we work hard to educate eCommerce store owners on a wide range of topics relating to running a successful eCommerce company. From time to time, we interview leaders in the eCommerce growth space for our blog, about their experiences scaling their online stores.
Today, ConveyThis had the opportunity to chat with Pam Ginocchio, one of the founders of Project Nursery, an wildly popular eCommerce shop with a popular blog and a huge social media presence. Today, we're going to chat with Pam about how she managed to grow her eCommerce store into the online destination it's become today.
Without further ado, let's jump into the interview.
The Interview


First of all, thanks for taking the time to speak with our blog audience today about your eCommerce brand Project Nursery. We're excited to have you with us today so we can pick your brain about your eCommerce journey so far. You've been around for over 10 years now. Congratulations! But let's kick off the interview by rewinding a little bit. Can you tell us a little bit more about your early days? What was the first year of Project Nursery like? What were some of the main early obstacles you faced and how did you overcome them?
We love the story of how Project Nursery got started. Melisa decided to post pictures of her son's nursery onto a popular home improvement website. Overnight, it became the #1 viewed nursery online. The amount of comments and emails she received was crazy. Melisa and I both shared a passion for design, and we had both been planning nurseries for our first babies at the same time. We would share our ideas about nursery design, and during that process, we were totally baffled by the lack of online resources for designing children's spaces. This was back in 2008, long before Pinterest or Instagram, and though it seemed like everything was at your fingertips when it came to planning a wedding or a bathroom remodel, it was so frustrating to have to rely on magazines or in-store shopping when it came to looking for nursery inspiration. So after all those questions came flooding in about Melisa's nursery, we knew we had something helpful to share with other parents.
The next day we registered the URL ProjectNursery.com, and we started a super simple blog. I laugh a little bit thinking back on those early days. Melisa and I were both totally overwhelmed first-time mamas, trying to figure out life with newborns, but we still had the guts to start a business together. Fast-forward to today and Project Nursery has grown to attract a highly connected, design-conscious community, has an e-commerce shop with over 5000 products and our own Project Nursery line, including nursery furniture, paint, décor, bedding and electronics. It hasn't been an overnight success or any one thing going viral—it's been hard work, dedication and a shared drive to be the best moms and business partners we can!
In the beginning, obstacles weren't even on our radar; it was all about putting out authentic ideas and content. We were thrilled when very early on we received inquiries from brands about advertising on our blog. We quickly realized we needed to monetize from that point forward, and with every layer we've added to our business over the years, we have continually focused on how to use that piece as a revenue driver.
You've come a long way from where you started. Today your brand reaches 1.5 million parents / month. That's a dream come true for many eCommerce entrepreneurs. Speaking from a growth standpoint, If you had to give credit to three marketing activities that played the biggest role in that growth, what would those activities be?
Instagram. Since we've been around for a while, we remember the pre-instagram and pre-pinterest days! Instagram was a real game changer, and it's been amazing for our brand. We are able to connect and engage with our core audience, ask them feedback, and quickly put out content. We feel like our instagram feed has become a seperate community than our blog community so in a sense we have two audiences. Of course, we try and tie them together and intersect them but the fact is some of our followers only experience the Project Nursery brand through social platforms.
Giveaways and special promos. Everybody loves a freebie—participating with other like-minded brands and partnering has been a great way for us to grow. Supporting brands within our space, even some that we may have a little overlap with has really been important for us. It allowed us to introduce ourselves to new customers and build relationships within our space. Just yesterday, we had a brand reach out with an exciting opportunity all because we had built trust from a previous joint promotion.
Back in the early days, it was feet on the street—we went to trade shows and events for a grassroots approach. We don't do that as much now with so many other ways to reach our audience from a digital perspective. Platforms like Shopify and CM Commerce have helped us better understand our customers. We have invested in email marketing—things like setting up a welcome email to abandon cart retention has been a critical piece to growing our business.
Did you figure out those growth levers early on or did it take you some experimenting?
Melisa and I have always had more of a tester mindset. It takes a lot for us to pull the trigger on something without feeling like we know what we're getting into. We rarely sign long-term contracts, and we always ask for a trial or short-term testing period. I've never been scared to ask for what works best for us, and most of the time the answer is yes. We view all experiences—even occasional failures—as investments into the business, but I'd say that with each failure, we've learned something and have used that knowledge to find the right solution. What we do know 100% is there is no "secret sauce." It's really about hard work, determination and giving things time to work.
Can you tell us a little bit more about how you go about creating partnerships with brands? What's that relationship building process look like?
We feel lucky that the baby and juvenile industry is a happy place! Most brands are open to connecting and learning more about working together. It's also a more intimate industry, so we've been able to build long-lasting relationships that date back to our very first year as a blog. Attending our industry's big trade shows early on was critical to spend quality time with other brands that we work with to this day. Since we work with primarily women, we have that advantage, too. Women supporting women is a strong and powerful thing.
New eCommerce stores are popping up daily now. What are the three biggest mistakes you see new entrepreneurs make when entering into the eCommerce space and how would you suggest they overcome those mistakes?
Not having a clear vision and plan is hands down the biggest mistake we see. Having a great product is only half the battle. The market is so saturated with content that you really have to have a comprehensive strategy in order to stand out, be consistent and stay on course. I'd say another mistake is not being open to working with other like-minded brands. Oftentimes, even when there is overlap, there is so much power in coming together, and we always get something out of every partnership we do.
Was there ever a point where you realized "we made it." What was that point if it exists?
Seeing our Project Nursery branded products in Best Buy, Amazon and Target was probably our biggest "we made it" moment. I'll never forget the time I walked by a Best Buy in New York City while on a trip with my whole family and said, "Hey guys, let's go in for a minute." We found the baby tech section, and right there on the shelves were all our Project Nursery Baby Monitors and Sound Soothers looking SO GOOD. To see my kids' faces when they saw our products IRL, with the Project Nursery logo and all, was pretty darn cool.
I see you have an affiliate program. How big of a role does your affiliate program play in your overall growth? What are some of the biggest lessons you've learned from running an affiliate program?
Affiliate programs have been a tricky component of our business, and it has taken us some time to grow into them. However, we absolutely see value in both participating in affiliate programs as well as offering our own affiliate program to influencers to encourage them to work with us. It's something we need to do, but we toe the line to make sure it's working for us.
What are your biggest growth channels currently? If you had to double down on just one, what would it be and why?
We're starting to dabble in social advertising—facebook and instagram primarily. It seems to be the biggest opportunity to get the most bang for your buck. It's also easy and still fairly inexpensive as opposed to some of our more complex and costly marketing efforts. We also see a growth opportunity in our SEO efforts as well as our email marketing campaigns.
Let's talk Instagram for a moment. You have a massive Instagram following! How important has Instagram been for you as a selling tool? Do you have any advice for others looking to use the platform to help increase their own sales?
Sometimes it's hard to remember life before Instagram! It's really been a total game changer for us. With Instagram, we have been able to essentially build an entirely new audience to sell to. But we try not to put all of our eggs in one basket, ever. While Instagram continues to grow and offer opportunities to increase sales, we know that social media can change on a dime!
Lastly, if you could go back in time to 2008 and give a younger version of yourself three pieces of advice about growing Project Nursery, what would those three pieces of advice be?
No pain, no gain. You're in it for the long haul, sweetheart! I don't think we realized that we'd be in this for over 10+ years when we started this business in our kitchens back in 2008.
Keep an open mind to any new opportunities or technology. It's guaranteed that you will have to adapt your business model along the way, so just don't get too set on any one way of doing business. And lastly, go get that coffee or take that intro conference call. Pay it forward with goodwill in your industry, make connections and foster relationships. It will definitely pay off!
Thank you greatly for taking the time to chat with ConveyThis today Pam. We really appreciate it. Many of our blog readers are currently in the process of scaling their eCommerce stores, so insights like the ones you've provided above, can help them get from where they are, to where they want to be. To our blog readers, if you'd like to learn more about Project Nursery you can follow them on Instagram or head over to their website here.