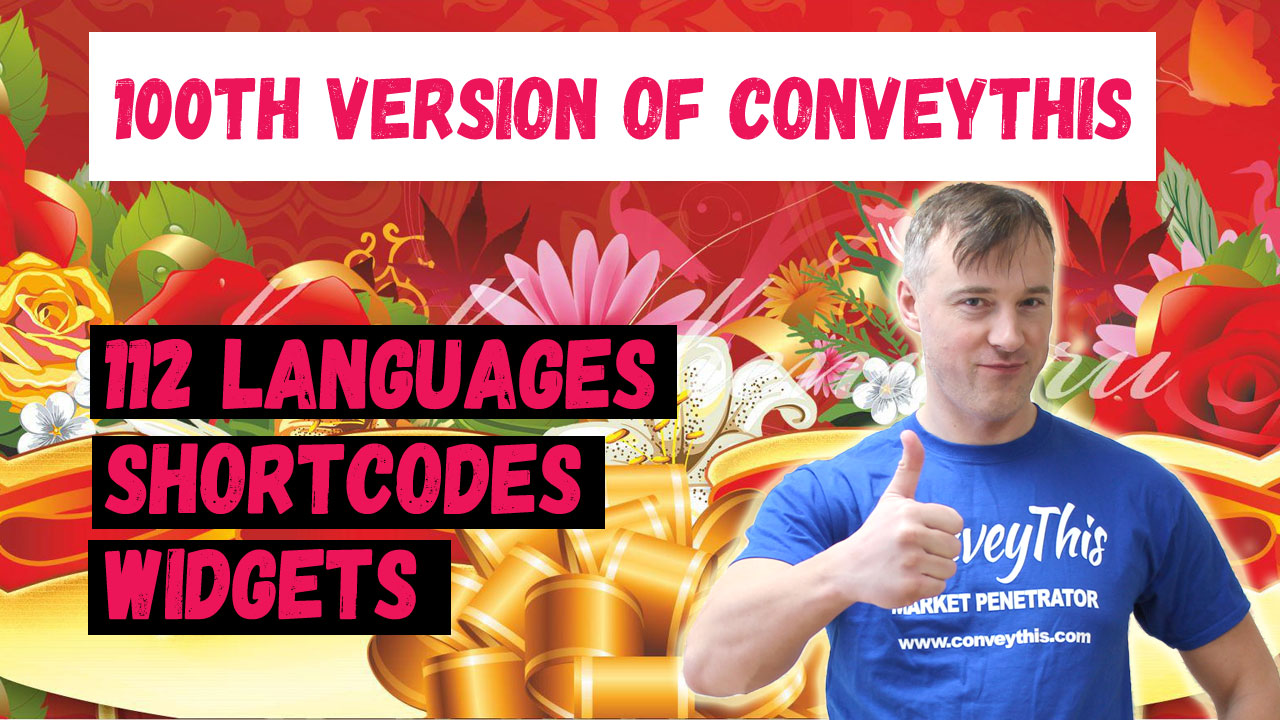 This is 31 of the December, the end of 2020. The year of grief, death and self-isolation. Over 300,000 lives were taken away by COVID-19 in the US alone. More lives were lost world wide. We've been through lockdowns and lockups. But nothing seemed to work well enough to prevent the sickness from spreading. Even our company's founder Alex Buran has almost passed away. You can see that video on Youtube.
Ma ora stiamo andando a pieno regime. Non lo riprenderemo e sicuramente non ci fermeremo.
Oggi, siamo entusiasti di rilasciare la nostra 100a versione dell'aggiornamento WordPress anniversario. La nuova versione WP compensa il più grande aggiornamento che abbiamo mai creato. Il pulsante lingua è ora migliorato con:
112 lingue (Google ne ha solo 103!)
Codici brevi per installare tutti i widget di traduzione che vuoi, ovunque tu voglia!
Supporto dei widget. Visualizzare ConveyThis pulsante nelle sezioni widget.


Goditi il servizio e facci sapere cos'altro vorresti che aggiungessimo nel 2021!