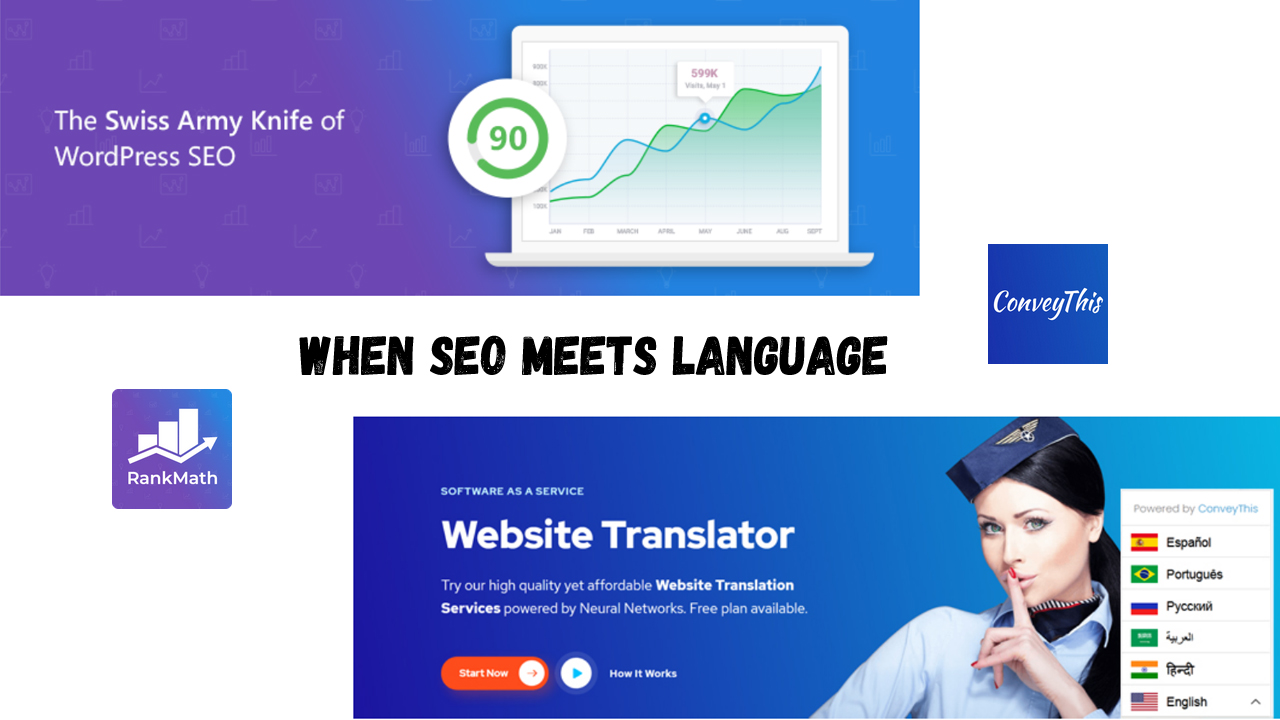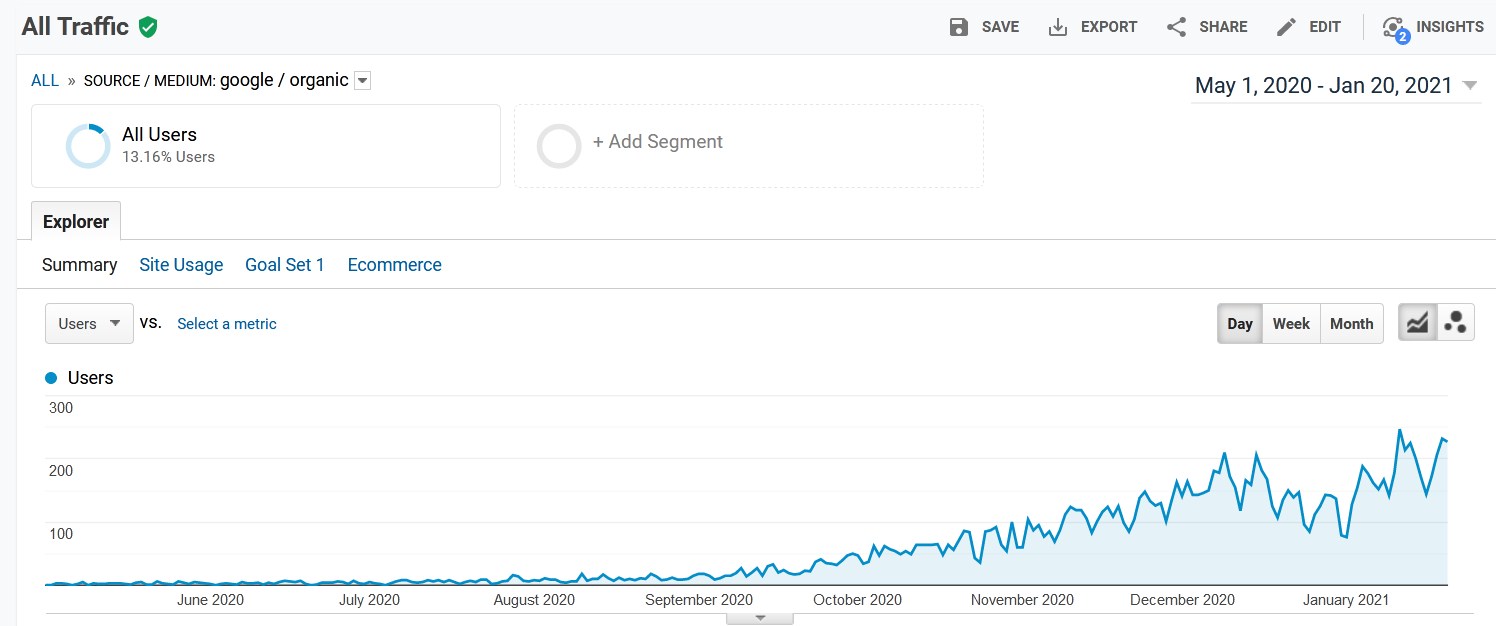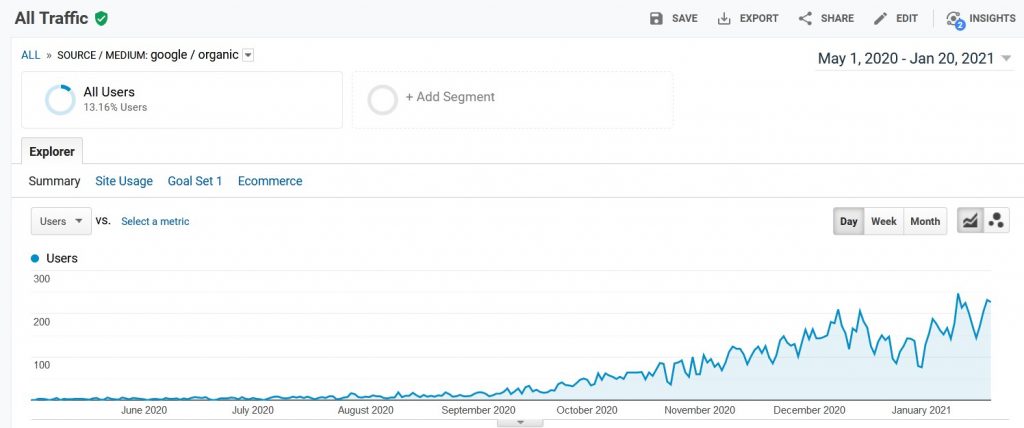 It's been almost a year when we launched our WordPress based website GGLOT.com
Inizialmente, abbiamo creato abbastanza bene annunci a pagamento e guidato conversioni dal traffico Google a pagamento. Il traffico organico era trascurabile a 5-10 visitatori unici a settimana e non ci siamo concentrati molto su di esso.
However, something interesting happened around mid-January. We've upgraded our language translation plugin powered by ConveyThis and the amount of indexed pages skyrocketed from ~200 to over ~4,000! 🔥 Just in one week! We used the latest 102th version.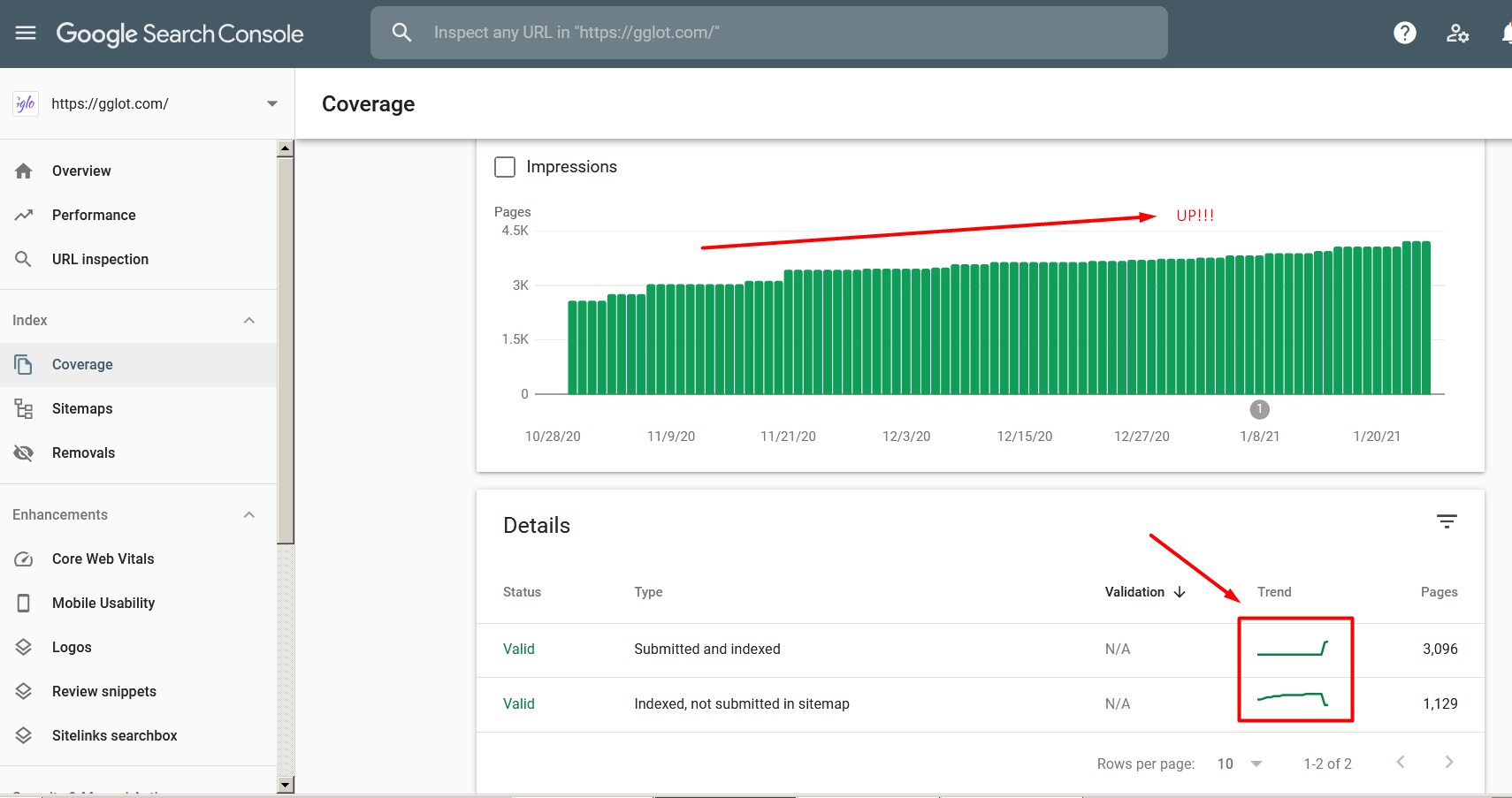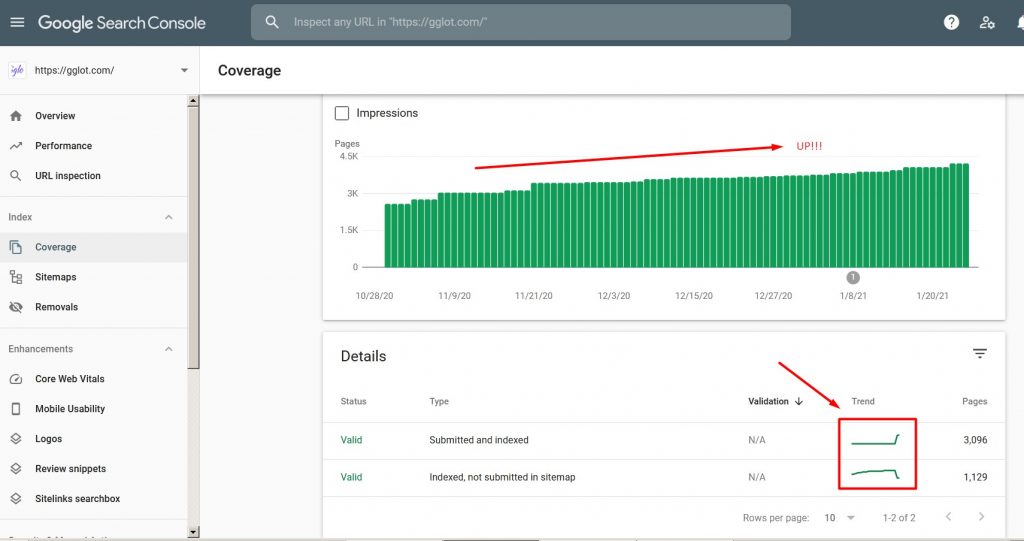 Perché? Il motivo è semplice. ConveyThis è completamente compatibile con il plugin SEO RankMath e si integra perfettamente con sitemap.xml per tutte le tue pagine originali e tradotte. Poiché il nostro sito web utilizza 20 lingue, la quantità di contenuti unici si è moltiplicata per un fattore 20. Inoltre, ogni pagina tradotta ha attributi HREFLANG che li aiutano ulteriormente a classificarsi in lingue straniere.
Now, GGLOT.com has got a huge sitemap for all its English and translated page. Google generously sends free organic traffic and GGLOT receives 80% of online sales from languages other than English. We've got great traction in Polish, Russian, German, Korean, Portuguese, Italian, French and other languages.
Qualsiasi domanda? Sono qui per aiutare. ❤️