June has been a very successful month for ConveyThis team in terms for new product development. Some really powerful web developers have joined our full-time staff in New York City and we kicked off the new product features. Let's go over them one by one!
Automatic Language Redirection
Asynchronous content translation
New Icons
Horizontal and Vertical Placement
New Dashboard with PRO option
New Translation Interface
Unlimited languages on ALL plans! (Killer feature!)
Automatic Language Redirection
This is the features that lots of people asked, but we have overlooked it initially. We just thought that if the language switcher is displayed on a screen, the users will figure it out and use it. But we were wrong!
Yes, some users will figure it out and use it. But some users won't! They will receive a web page in the original language and won't understand that a translated version in their language is available!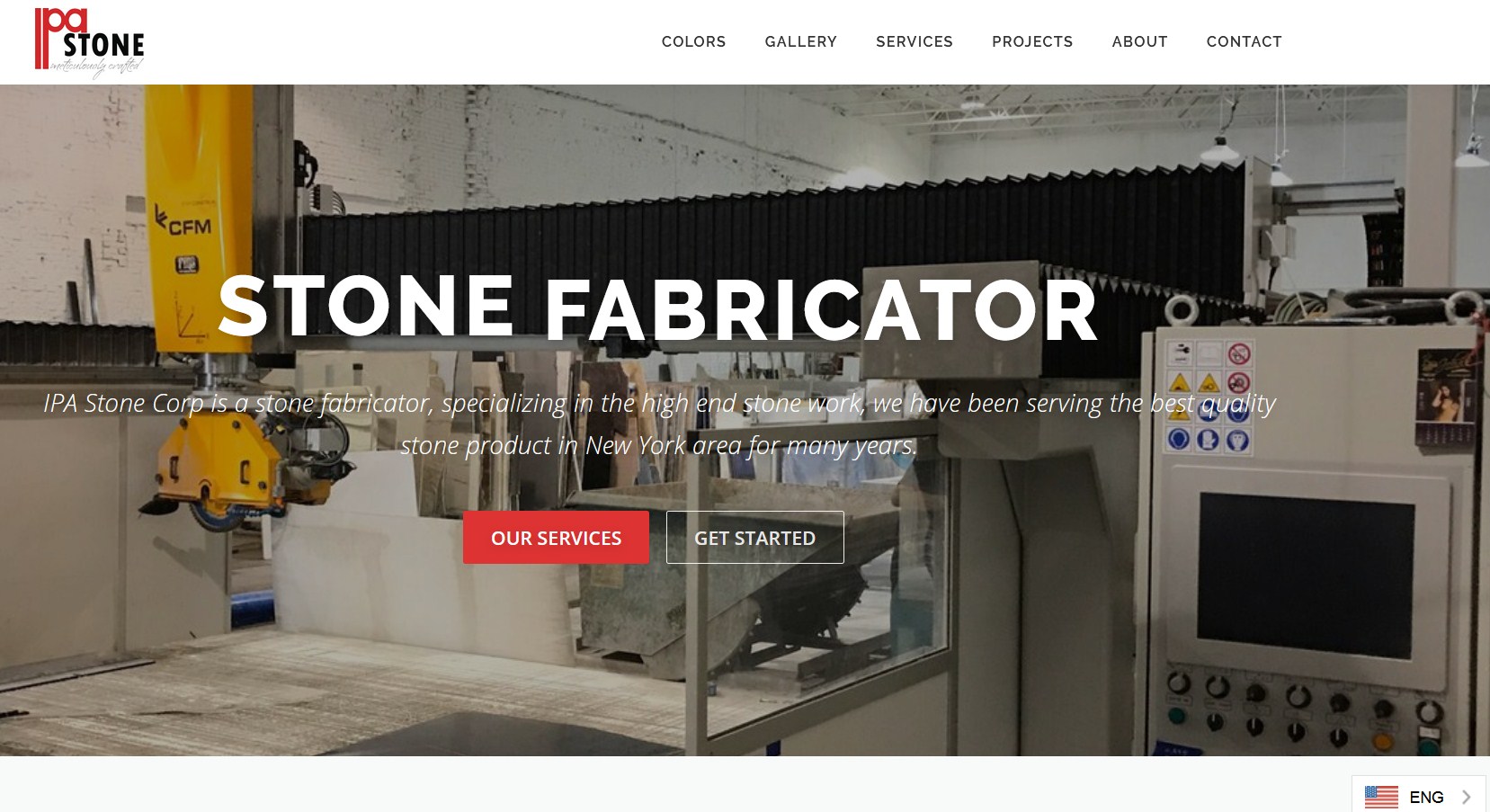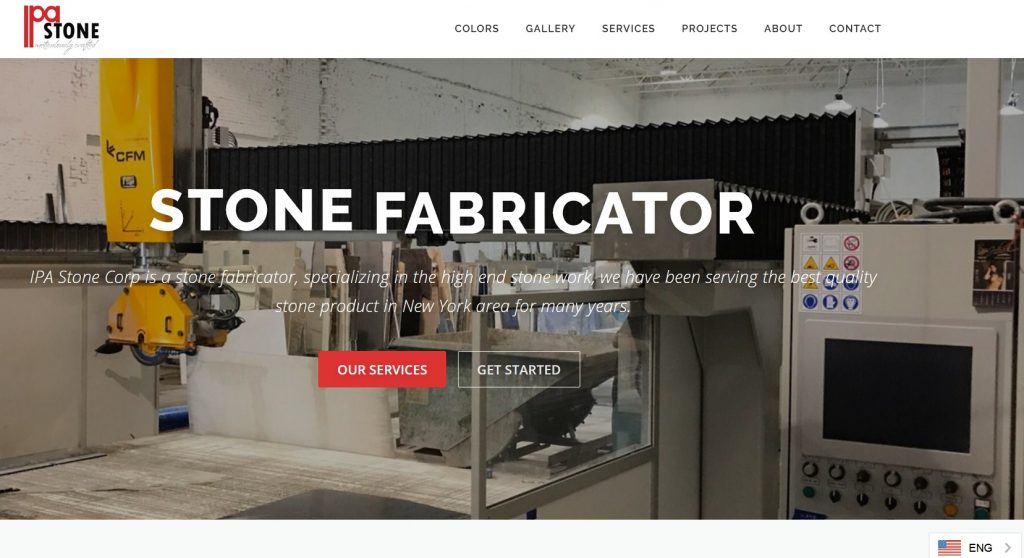 Thus, the new feature will do that job for them. If you have the language of a user that speaks it, conveythis will automatically redirect the user on that page! This statistically improves the behavioral factors by 40%!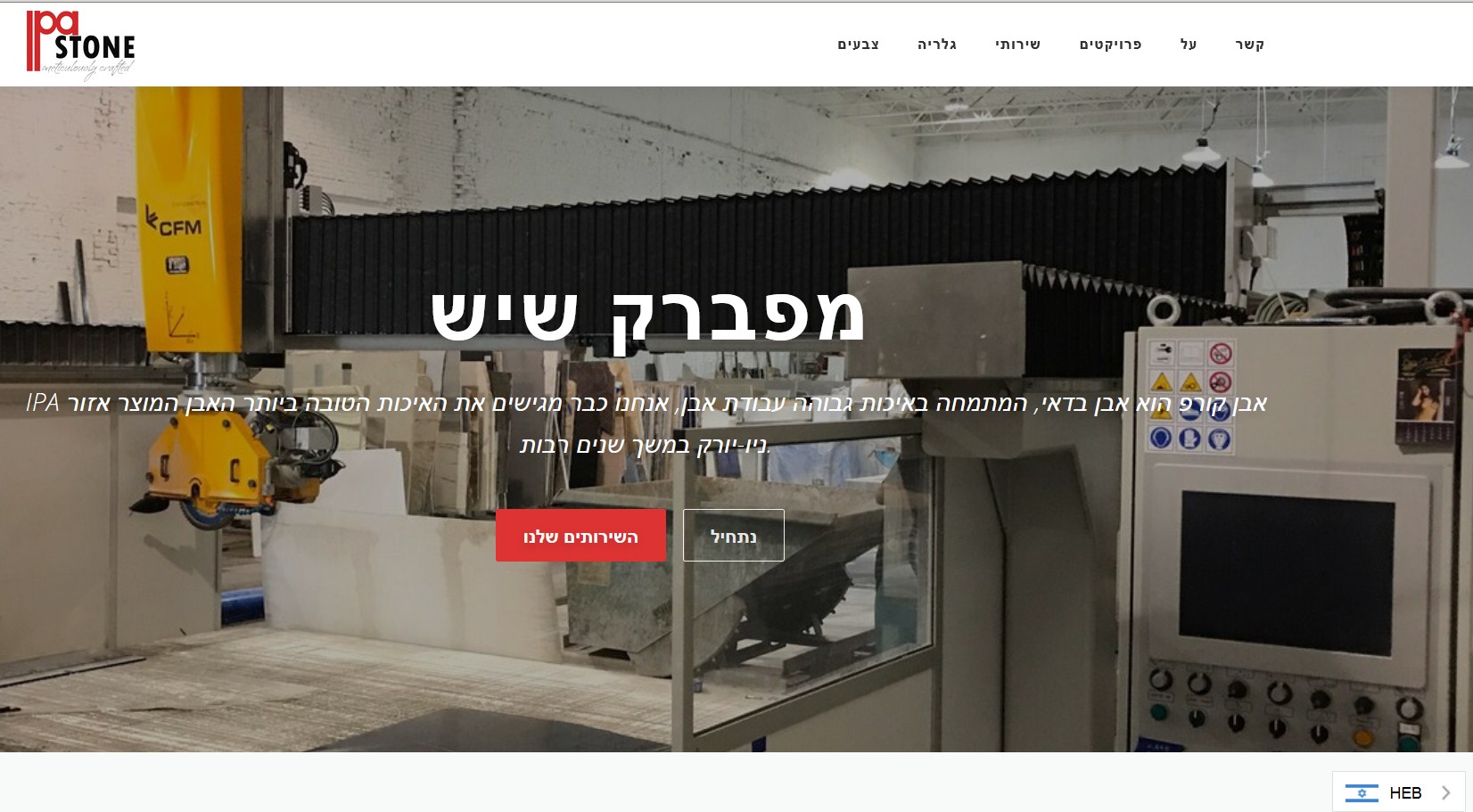 Asynchronous content translation
This is a huge option as well! We used to translate texts on the pages only when a user installed and activated the widget for the first time. However, if a user would add/change the texts on the existing pages, the script wouldn't pick it up! Thus, this resulted in new chunks for texts being added without any translation!
Well, not any more! Now ConveyThis has become smarter. It scans the page on each page load and detects whether a new text has been added or not. If it detects something new, it will automatically pre-translate it with the help of a machine translator and return the result back on to the page! It will be cached and re-used. In addition, the script now detects more complicated texts hidden in AJAX elements and forms. All these popups and dynamic menues are also being detected and processed with machine translation. There is less and less text is left out without processing. I guess only the texts in images would not be able to handle! But who does it anyway?
New Icons
New icons were added to the WordPress plugin. Now you can easier spot ConveyThis plugin in your WP installation.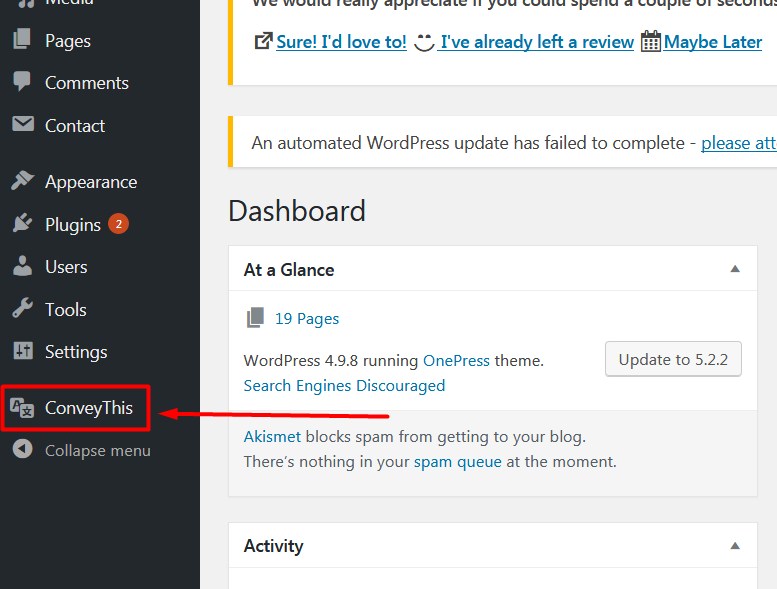 Horizontal and Vertical Placement
Now you can move the widget not only vertically, but also horizontally! You can find some really creative places on your web-page to display the widget thanks to these two sliders!


New Dashboard with PRO option
The dashboard was slightly overhauled to replace page views as a separate graph and add Human Translation option. It is easier now to order human translations thanks to our partnership firm: Translation Services USA!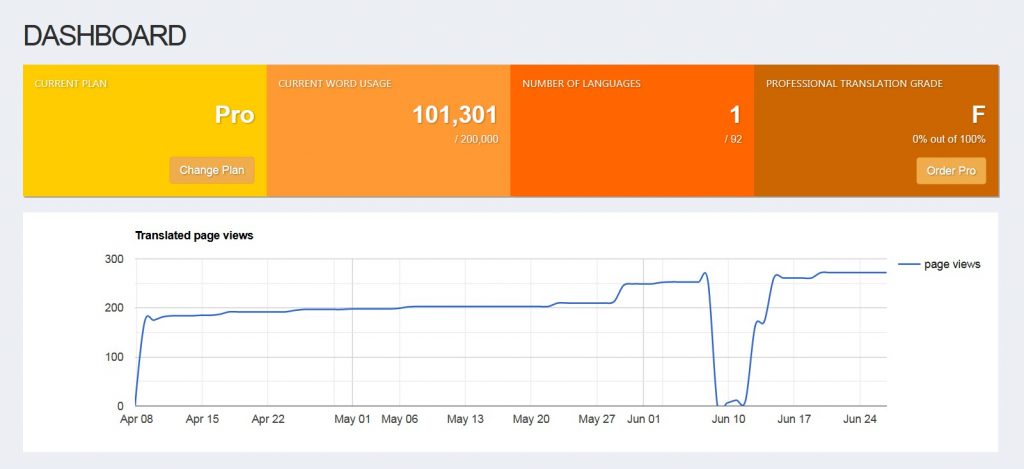 New Translation Interface
The language translation interface has become easier to access. We have returned: "My translations" link to the top of the page which quickly takes you to the page where you can edit all your translations.
The original convoluted interface with popup windows were replaced with sleek in-line traffic light system. Where machine translations are marked in RED. User generated translations in YELLOW and professional translations are GREEN. You can easily switch the options and they instantly become live on your website thanks to AJAX interface. No need to click SAVE button!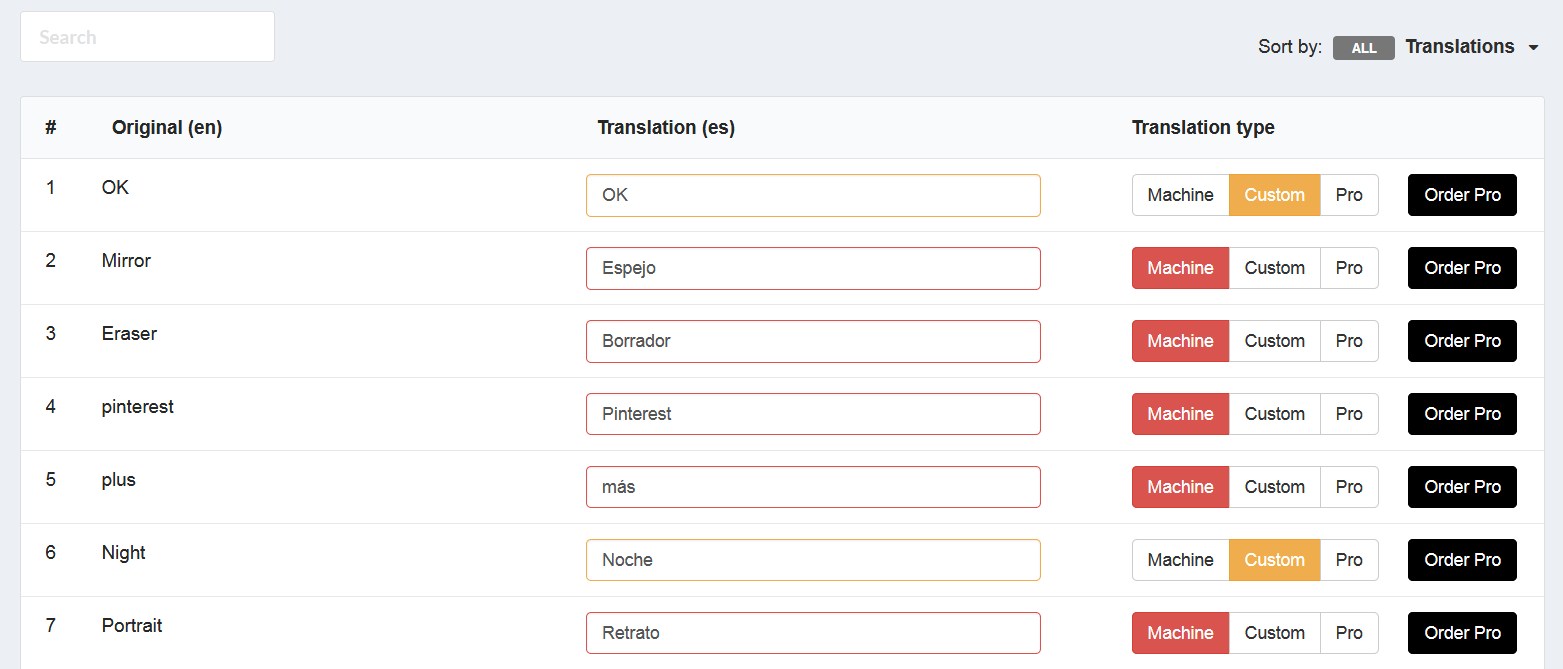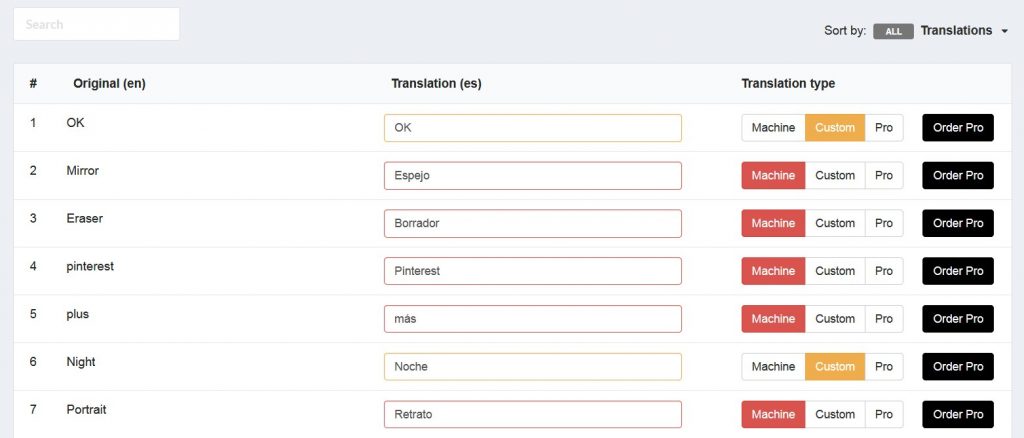 Unlimited languages on ALL plans! (Killer feature!)
And finally! This is what we think what makes ConveyThis so unique! We decided to allow access to all 92 languages on ALL plans including FREE! It is summer after all. Why not? We are not afraid of giving our users something that they would crave for! All other plugins try to squeeze arms of their users by offering restricted language options. We, on the other hand, decided not to! Let's see how users react! Hopefully, you guys will appreciate that! 😉