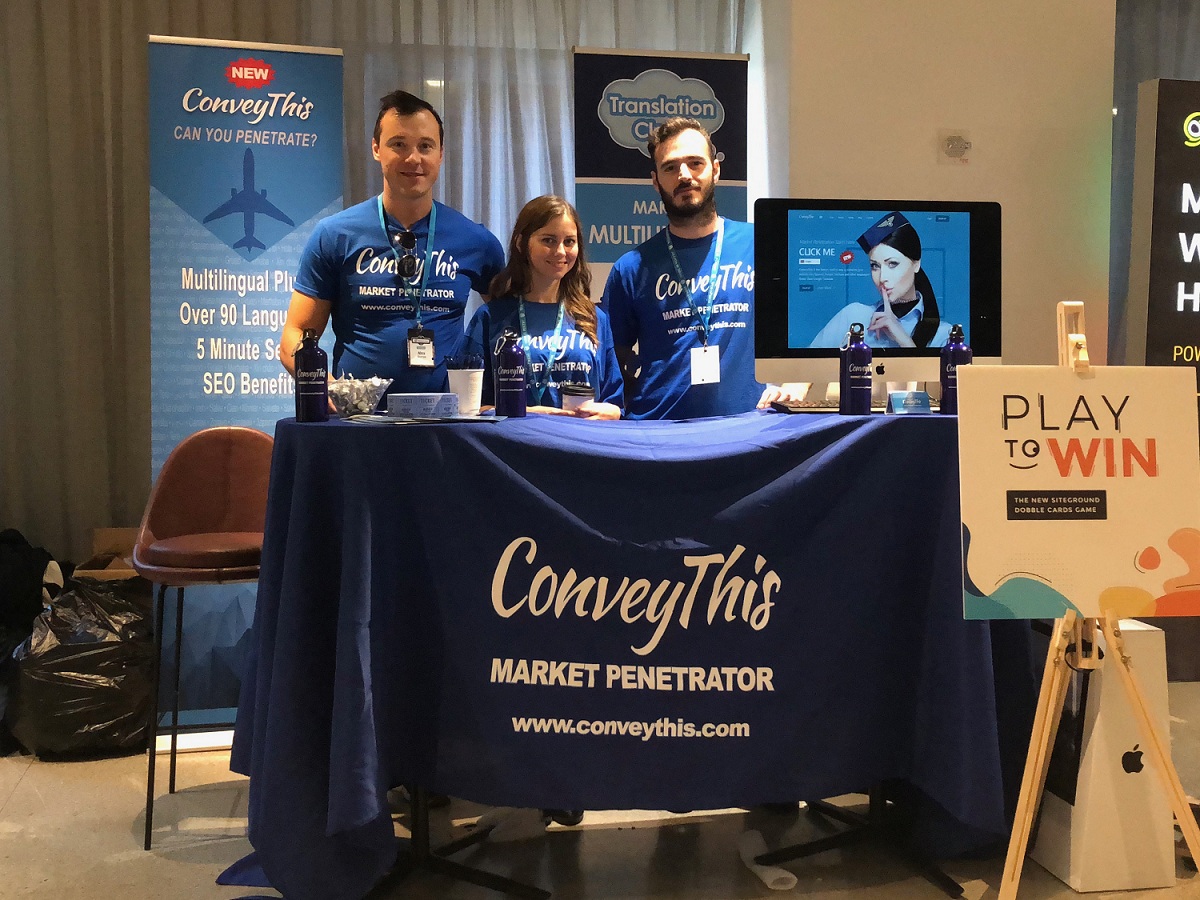 Salut,
ConveyThis a récemment parrainé plusieurs WordCamps et le plus célèbre était le WordCamp nyc. Découvrez comment s'est passée cette journée pour les participants à cet événement incroyable.
Voir plus de photos dans notreFacebookgroupe.
Les WordCamps sont des types d'événements qui ont une énergie magnifique et offrent à tous les participants l'opportunité de s'exprimer sur des sujets intéressants et utiles. Chaque session représente quelque chose d'incroyablement utile de nos jours et aide les débutants autant que les utilisateurs expérimentés à trouver des réponses à leur question difficile qu'il est impossible de trouver ailleurs. WordCamp est l'endroit où vous pouvez apprendre, établir de nouvelles relations précieuses avec vos clients potentiels et parler de vos produits avec la communauté de millions d'utilisateurs dédiés.
Au cours de l'événement, nous avons eu plusieurs entrevues avec les participants et d'autres commanditaires et avons découvert leur vision de l'avenir de la WordPress et du développement en ligne dans son ensemble. Voir l'événement de l'intérieur.
Do you want to see the eventup close and feel the spectacular atmosphere of this day? We got a chance to interview some of the most famous players in this huge market and learned their vision about the future of WordPress. Check them out in the blog of Translations Services USA.
Nous tenons à remercier tous les participants de cet événement particulier et à exprimer notre gratitude individuelle aux organisateurs de WordCamp. C'était super et on se reverra l'année prochaine!
En ce moment, nous nous préparons pour WordCamps à Raleigh, Caroline du Nord et Jacksonville, en Floride et fera de notre mieux pour faire ConveyThis un plugin la meilleure solution de traduction là-bas afin que nos clients peuvent conduire des centaines de milliers de clients internationaux à leurs sites Web et de construire des marques puissantes.
A bientôt
ConveyThis Définition de Team