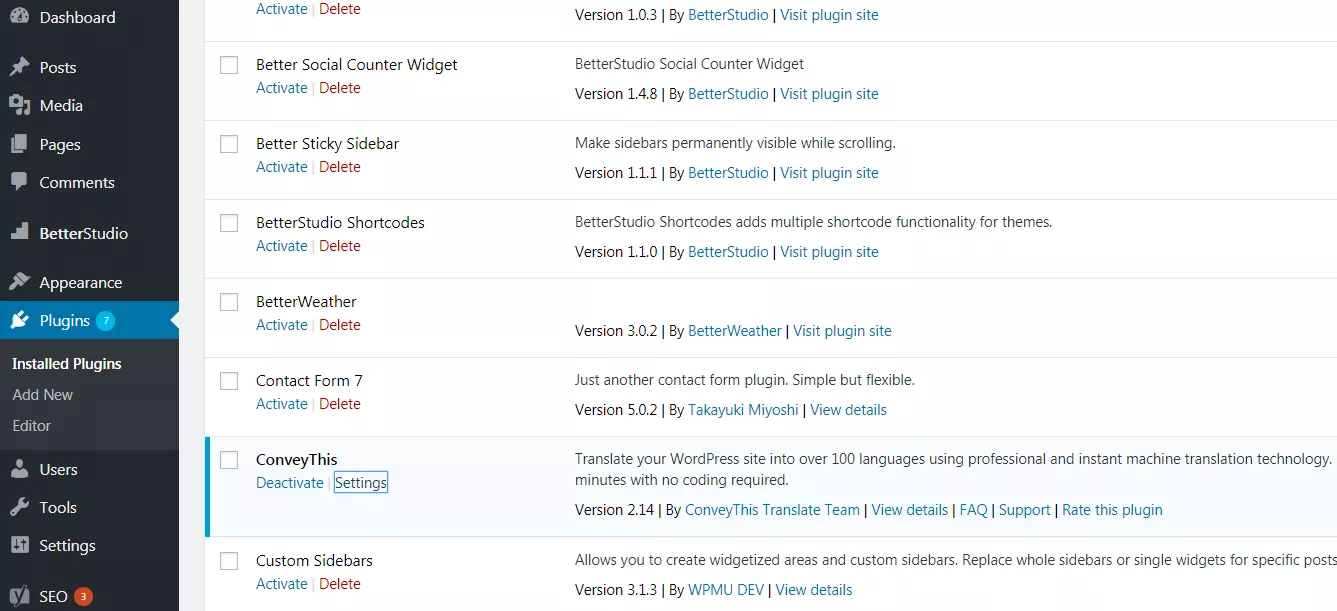 In 2.14 version there were not so many visible changes for the human eye, but some bugs were fixed and it allowed to increase the percentage of the translated fragments performed by machine.
We add some links to the plugins listing page so you will have a quick access to our FAQ and support if you need it.
We hope you enjoy it!
Download the new version of the plugin here: ConveyThis Translate