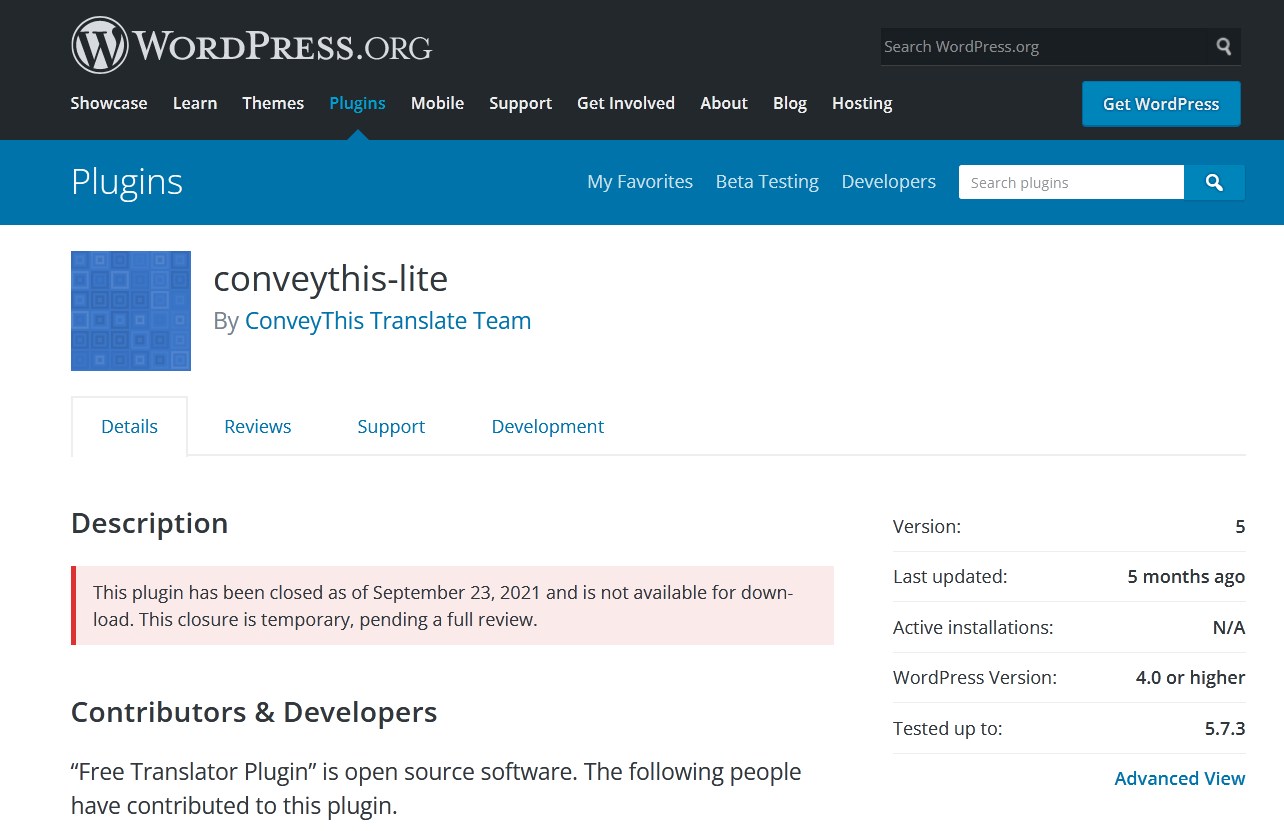 Last week, we've received a suspicious email from WordPress moderators team. They complained that our WP plugin ConveyThis Lite was not adhering to the latest security standards and was deactivated without notice or any warning. Meaning, when we submitted it 6 months ago it was compliant, then, it wasn't. That's how logic goes.
When visiting the WP plugin's page: https://wordpress.org/plugins/conveythis-lite/, we noticed that it's over. The plugin is no longer listed in the directory and is not available for a download.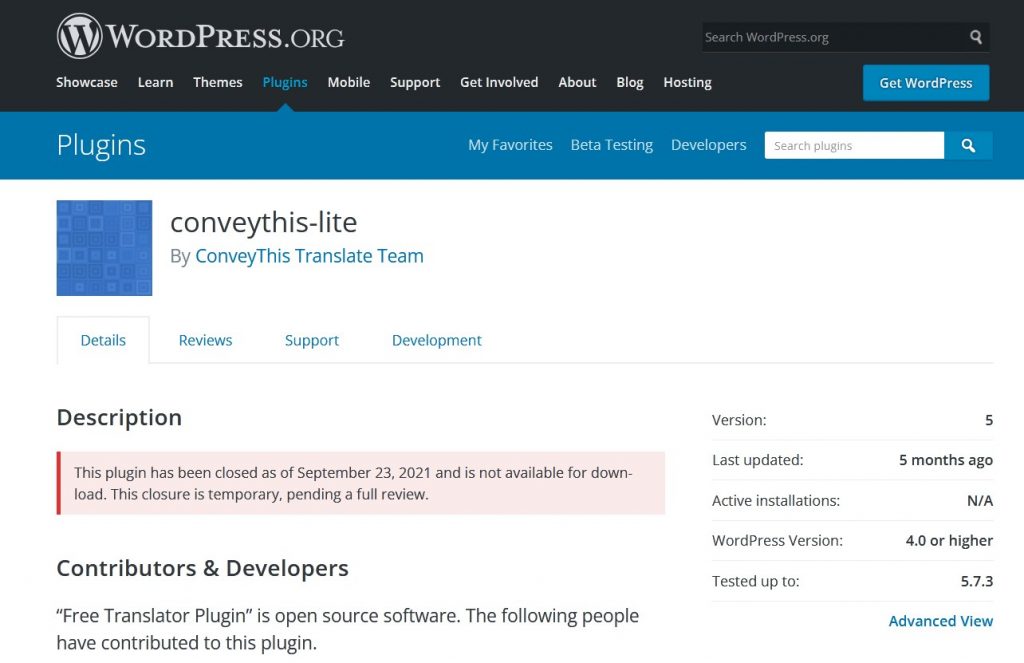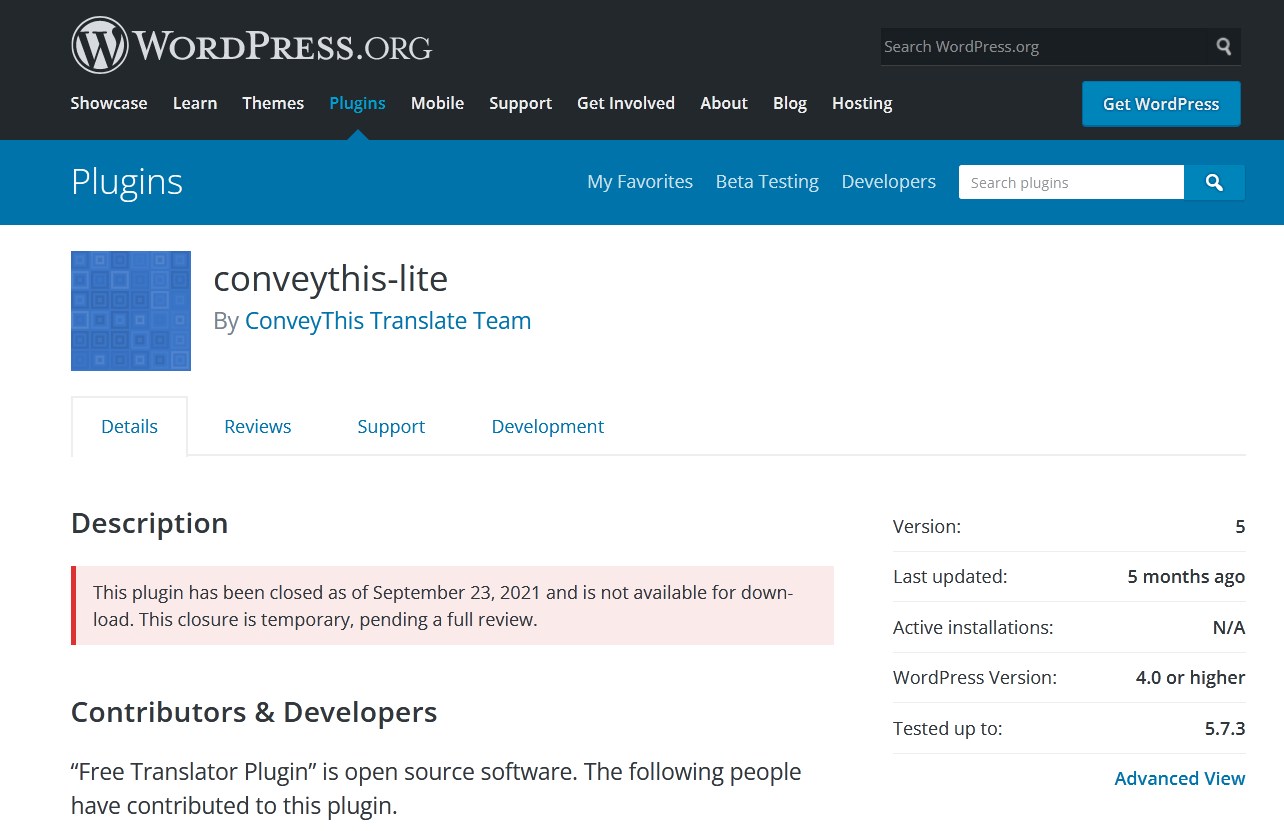 It is a sad outcome for the WordPress community. Because we've done something that we shouldn't if we are about to make money and grow: we gave away a working language translator completely without a charge! That's right. It was a fine working language translator for wordpress websites which anyone can install and translate their blog to as many languages as they want to and use as many words as they want to. The plugin did pretty well and gathered 5 star reviews without any support tickets and any maintenance requests. We've released the version 5 and it was the most successful, stable version of our free translator.
Today, I took an executive decision NOT to fix the security issues for this plugin, and; therefore, making it indefinitely unavailable for a WordPress community. It's my product. It's my choice. I believe that WP could offer us a bit more generosity with advanced notices and help us foresee the upcoming changes ahead of time. They didn't.
Rest in peace ConveyThis Lite plugin! You've been a great success and cost your users nothing. Let's focus on the commercial version of ConveyThis instead!
P.S. There is still a free version of ConveyThis widget available for download. Visit: https://www.conveythis.com/add-google-translate-to-website/ and submit the form to grab a code snippet. Enjoy while it lasts! We may discontinue it soon too!