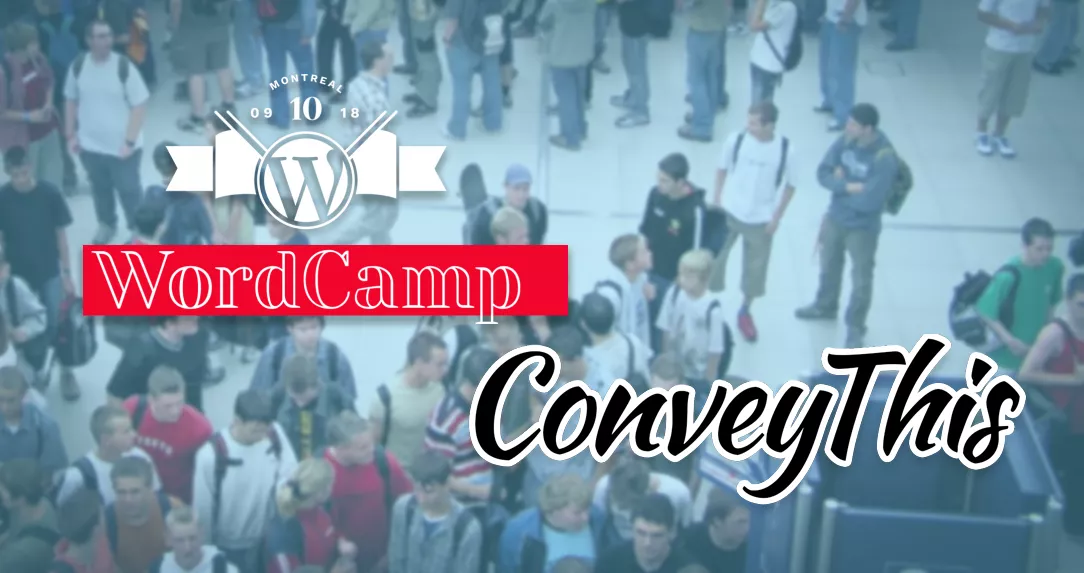 We're proud to announce our sponsorship of WordCamp Montreal 2018! This year's event will take place from August 11th through the 12th at the John Molson School of Business in downtown Montréal. If you plan to attend, be sure to be on the lookout for ConveyThis info at the event, on the website, and in their social media shoutouts.
Learn more about WordCamp Montreal 2018 on their website.
What is WordCamp? In their own words, "WordCamps are informal, community-organized events that are put together by WordPress users … Everyone from casual users to core developers participate, share ideas, and get to know each other."
WordCamps are a great way to meet other WordPress developers, learn about new WordPress-based technologies, plugins, trends, and services, and network.
Where is the location? WordCamp Montreal 2018 will be held at the John Molson School of Business in downtown Montréal (Concordia University). The address is 1450 Guy St., corner de Maisonneuve St. West. It is both modern and accessible, and has plenty of room to meet and greet, check out the booths and tables, and attend discussions by selected speakers and groups.
If you're planning to attend WordCamp Montreal 2018, let us know in the comments below!