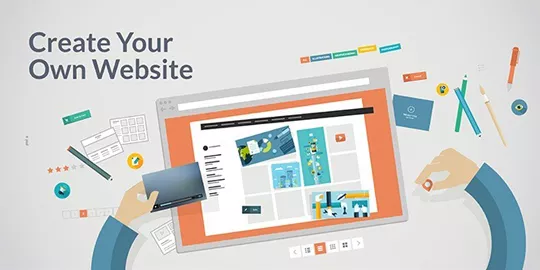 When it comes to building an online store or a company's website, the trend in 2019 is to use online constructors rather than building the website from scratch. There used to be times in 2002 when you could buy an online template and build the website off it. It was relatively easy. The template's cost was around $50 and the price to rent a shared server, was $5/month. However, the negative aspect of it was a relatively difficult setup. In order to launch a website from scratch, you had to understand how FTP connection works, how to launch a basic web-server, setup its email boxes, security settings to protect against hackers and so on. No an easy task for someone who is in his 40ies.
However, today you can launch a website much quicker and you don't need to understand any web programming. The contemporary web interfaces are pretty intuitive and you can shuffle web page elements in the web browser itself by dragging and dropping them. That's a great feature. Much more mass adoption! The cost of running such website is low in the beginning as online builders have a SaaS pricing. Start with a FREE tier, or a lower priced one. Once you get up and running and your sales peak, you will have to upgrade to a higher priced tier and your monthly costs would go up.
So, what are the best online website builders today? Armed with our SEO tools, I was able to make some comparisons and determined our own, the ConveyThis.com's rating of online website builders. Since we are based in USA, we are most interested to sell in the US market. Thus, we will range the competitors accordingly.
I've analysed top 10 online website builders:
Web.com
Hibu.com
Jimdo.com
And narrowed it down to top 5. Here they are:
SquareSpace – US Rank #279
Weebly – US Rank #319
Wix.com – US Rank #374
Shopify.com – US Rank #465
BigCommerce – US Rank #478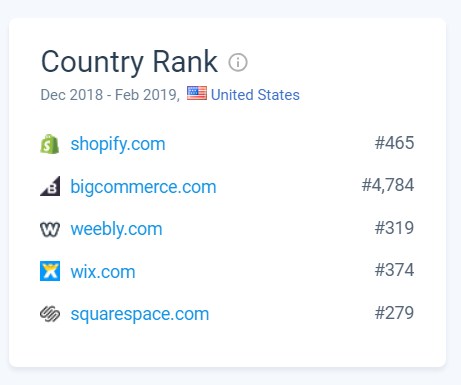 And in terms of organic traffic acquisition, the leading sites are BigCommerce and Weebly!


This concludes the article. What do you think about it? Was it helpful to decide this website builder is better?