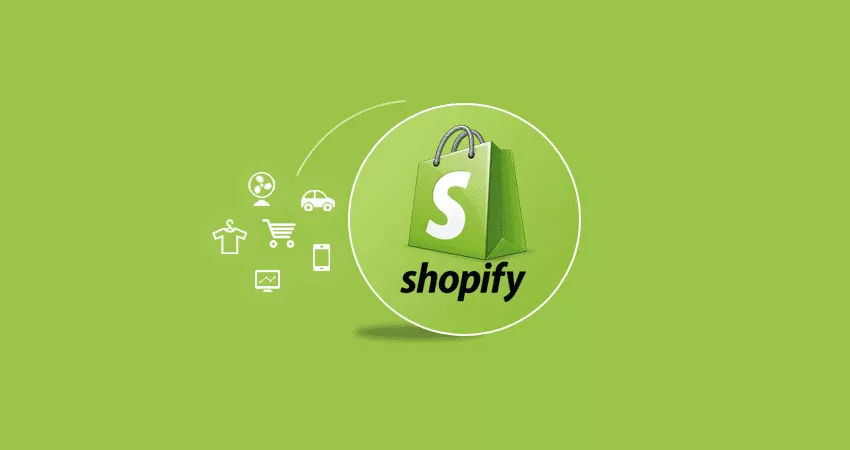 Here are 4 ways to increase your Sales on Shopify
With just a little over ten years of Shopify's operation, there has been an actual series of changes of event in the way people buy and sell goods and services. Numbering to thousands of people today earn their living through this platform. According to a report, sometimes in August 2017, over six hundred thousand (600,000) Shopify stores are available around the world generating more than fifty-five billion US dollars ($55 billion) as their total value. Every Shopify store owner tends to get bordered with the thought of how they can increase their sales, thereby generating more income.
This blog's article provides simple, concise and clearly expressed discussion on four (4) ways in which Shopify store's sales can be promoted.
Basically, these are as discussed below:
1. Make wise use of available app to push your products
There are several numbers of software on the Shopify application store list. These applications not only make the overall processes less difficult to access but also help to increase and improve Shopify owner's sales using different platforms. Although these applications are many and readily available, yet they pose the problem of knowing which of it is to be selected and which one will be the best fit.
You may have selected any of Facebook, Twitter, Instagram or any other available platform for promoting your product, but there are other quite amazing applications on the store that promises to give the best.
To help you search and navigate through these applications, go to https://apps.shopify.com/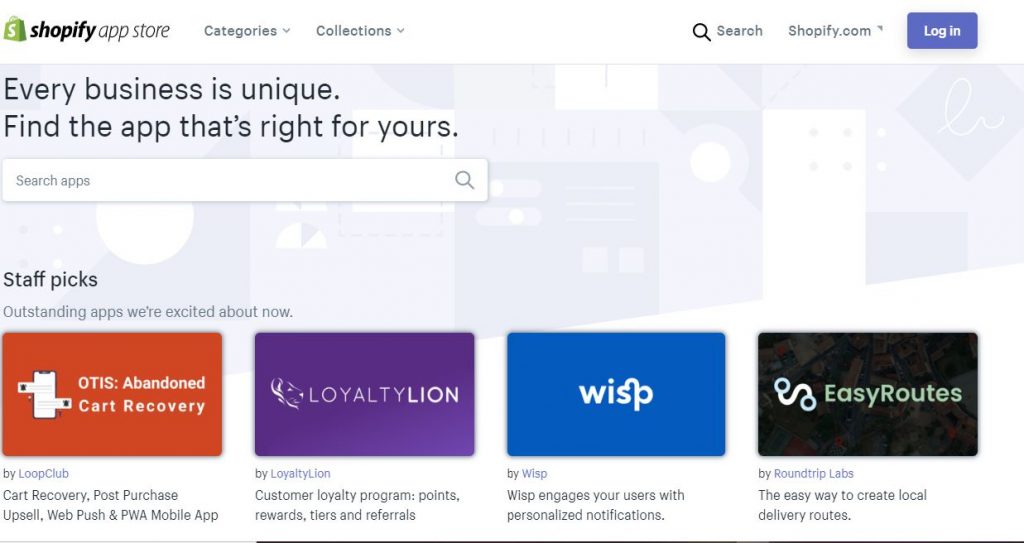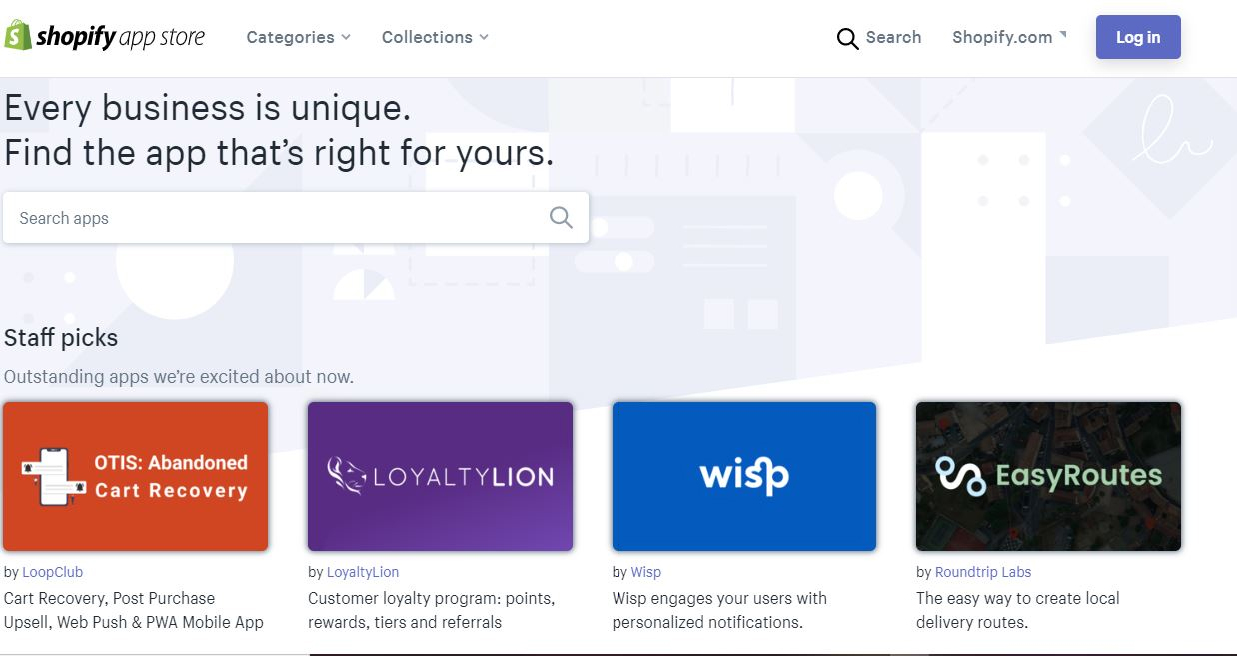 To be able to find a suitable application for your products and services, browse through categories by visiting https://apps.shopify.com/browse
Then navigate down by focusing your gaze on the left hand side of the page. Search for Places to sell section to tailor your search to the relevant application. This process helps filter your search.
From there, you can search through and pick which is best for you.
Hence, exert yourself in a little more research that will help you to make the right choice that is most suitable.
2. Be extra professional
It is usually said that repetition is the mother of emphasis. Therefore, it will be very correct to state over and over again that more than ever before, there is a surge in the numbers of people who are willing to earn huge sum of money from this online opportunity. In fact, since inception of online stores, there has been geometric increase in people signing up because they have the belief that it is quite lucrative. As a result they have heightened profit expectation from the very start.
Although the design and makeup of these stores are well attractive, yet one have to be especially careful not to produce poor quality, low grade or messy works.
Irrespective of how superb your products may be, for you to perform better and get a working system, more is needed. Your website and approach must be sophisticated and effective while keeping consistency.
3. Get your Shopify store translated
It is a fact that over seventy percent (70%) of internet users are surfing the different pages of the web in languages of their hearts; their languages. Websites with just one language access are disadvantaged if compared with those granting access to multiple languages because of the broadness and varieties we have in the global world today. It is interesting to note that about fifty percent (50%) of internet users will not patronise sellers of products not available in their language. This is why it is very important to broaden the scope of your customers reach by keying in to the right option of translating your Shopify store.
An online tool you can use to incorporate more languages into your Shopify store is the ConveyThis adds-on. ConveyThis is built with a lot of features that makes it easier to localize and translate your contents. You can make your store easy to locate in any language seamless integration because it is Search Engine Optimization (SEO) friendly. It is easy to manipulate this channel because of the Shopify checkout Intuitive Visual Editor that helps you to tweak your designs. ConveyThis's simplification and compatibility with all available Shopify's theme as well as its flexibility with other plug-ins have made over ninety-six percent (96%) of users hold-on to its use.
In summary, ConveyThis is a unique solution that completely automates the website localization process with a simple line of code, needing no prior programming or project management skills.
You may want to know how to go about the translation and localization of your contents using ConveyThis plugin, please follow the steps below:
Sign in to your Shopify dashboard/admin panel, then click on the Online Store on the left side menu as shown below: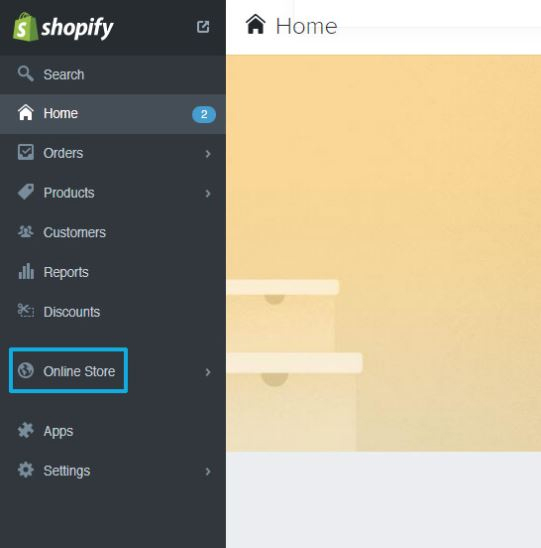 Select Themes so as to be able to modify your current theme.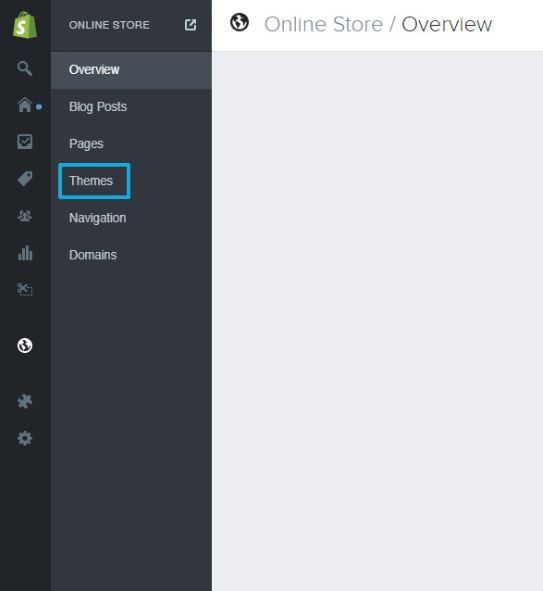 On the top right side of the page, select Customize Theme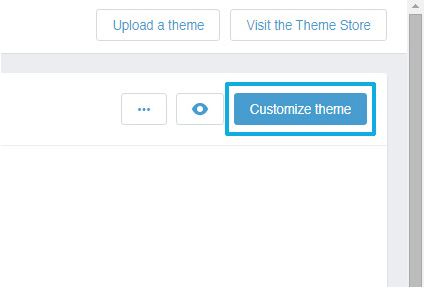 Select the dropdown menu Theme Options, then click Edit HTML/CSS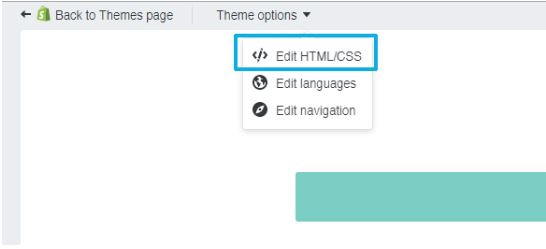 In the Layout section, select theme.liquid. This will open the HTML editor that will allow you paste your ConveyThis code.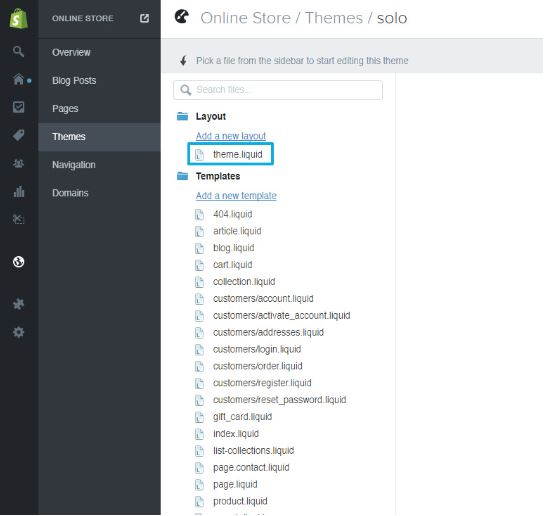 Then paste the ConveyThis code in the HTML editor that is right before the <head/> tag. Click Save to save the changes. Below is a picture of an editor already having codes pasted.
To make the translation go live on your website, go back to ConveyThis editor and select Publish.
Having going through these steps, you may want to know which Checkout languages your Shopify theme currently support. To do this:
Repeat all the above bulleted points up to bullet point four (4). However, this time around select Edit language instead of "Edit HTML/CSS".
You will notice that some languages are tagged 'Completed'. This signifies that they are fully supported.
Note: if the languages you are willing to add/or added are supported fully, then your integration is set and done. Should it be that they are not supported, please proceed to the next steps.
On that page, select Change Theme Language on the top right side.
You will notice a dropdown button labelled English. Click on the dropdown.
At this point, you can select whichever language you desire.
Here you can add translations manually for the checkout page in whatever language you desire.
After doing so, save your translation by clicking the Save button.
You are All set. Congrats! With these simple steps, you should be able to translate and localize your web content. However, if you are having troubles translating your Shopify store with ConveyThis, you can reach ConveyThis through their support team.
4. Get yourself right influencers
To be successful and be able to increase your Shopify sales, the effect of social media influencers can never be overstated. Here lies the question: who is a social media influencer? Any person who has reasonable high numbers of followers on all or any of the different popular social media sites such as Twitter, Facebook, Instagram etc., who in one way or the other has the ability to exert some levels of influence on their followers' decisions.
As seen from the picture above, influencer attracts a large number of follower like a magnet. A good business owner will likely want to tap into the opportunity of these available followers to patronize the products been sold.
According to some certain studies, over seventy percent (70%) purchased beauty related products just because it was seen on Instagram.
This fit is as a result of the powerful effect of social media influencers. They help advertise and present your goods and services in some amazingly fast way to their followers and they try to convince them to patronize the seller.
In order to do so, you must be ready to exploit the influencer. How do you do this? First, take your time to build quality relationship with them by relating with them and their posts. Secondly, avail these influencers free control on the influencers, knowing fully in mind that although it is your product but the followers are theirs. Lastly, depending on your brand and budget, be willing to make investment dealings with such influencers if and when they demand such. This is because the cost of exploiting an influencer is little compare to the returns coming from your customers; their followers.
However, the use of social media influencer is without no caution. The caution is that use the right influencer in order for your goods and services to get to the right people thereby translating to more sales for you.
We have been able to discuss how you as an online business owner can increase your sales on Shopify by applying the four (4) suggested ways. i.e. making wise use of available app to push your products, becoming extra professional, translating your Shopify store and maximizing the opportunity of social media through right influencers. With all these, one thing stands out and this is your use of technology. Therefore, if you continue to use the right tactics as well as the right tools, you will not only be able to increase sales but also you can elevate your business.