0 to $100,000 ARR in 3 years, bootstrapped (5 secrets revealed)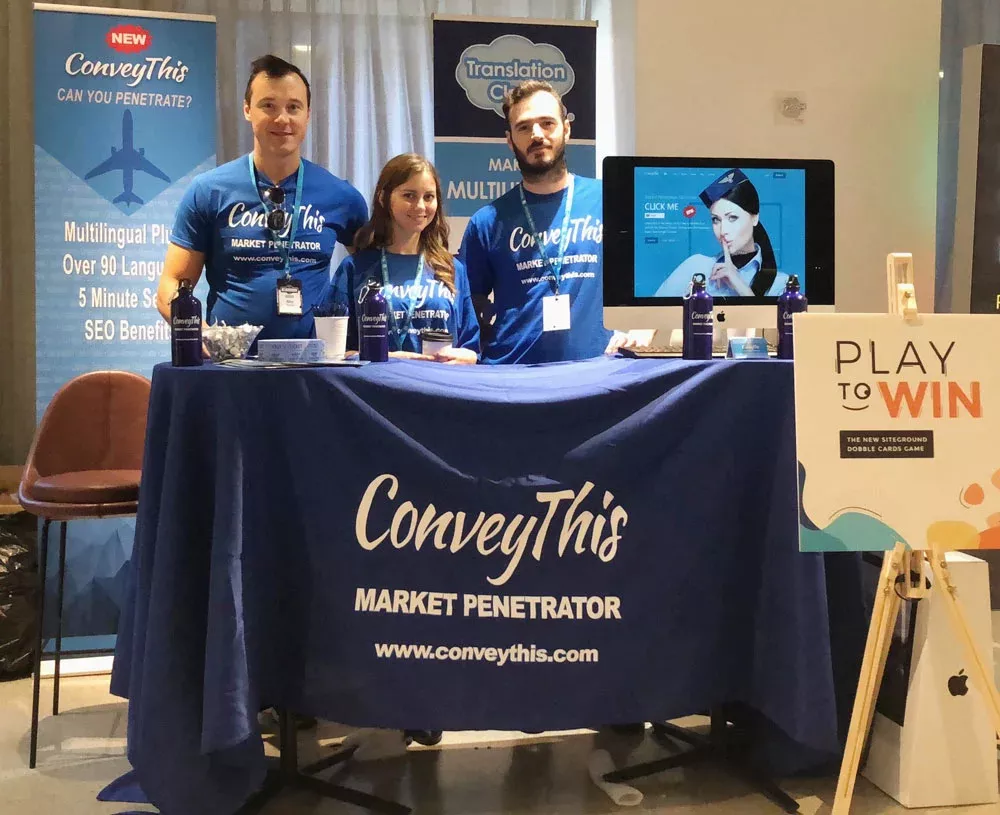 In the last 3 years, a lot has happened…
We went from 0 to $100,000 ARR with ConveyThis…
Launched Gglot, our side project, after 2 weeks of development….
And scaled our team to 3 amazing people… from 3 amazing people
In this article, I wanted to share with you 5 key learnings about how we managed to scale that fast with $0 in funding (fully bootstrapped) 🚀
1. Build a family, not a hospital
When you bring lots of people to the company, the internal politics hurts the product growth. Each new person brings their own problems, ideas and lifestyles. If you don't properly suppress and onboard people to adhere to the company's goals and lifestyle in time, these people could become a waste and even terrorize the company. This was the case when our firm grew to over $1.2M in sales and brought 12 full-timers in our New York City office. Since the systems weren't in place, the misalignment has begun to occur. It was a revolving door. You place a job ad, screen a person, bring them to the firm and nothing good happens. You fire them and repeat the process. Employees can't adjust to changing coworkers fast enough. You feel like you are wasting your time on politics and behavior rather than focusing on product improvement and MRR growth.
What's the normal size of a family, I might ask? Statistically, it's parents and two children. That's the dynamics we'd like to keep our company at. Every "child" we bring to life has a risk to stay neglected. We'd rather focus on our people as only people and this pressure and responsibility brings up the successful outcome.
In 2019, we've fired last few unnecessary people and went into the "family" mode. The guy who has helped us to build ConveyThis has quit and we decided that we won't look for a replacement. There was so much drama that I personally don't want to go that route again. And when COVID has hit in 2020, we didn't have a single problem. Every person on the team remained on the team, and in fact our revenues have grown that year. Small and nimble. As a sole founder, I have energy to supervise only few people at a time. I chose to stay small and grow the company regardless. We will be bringing sales and marketing people working with us remotely. It works in the COVID era.
2. Build a great product.
Investing heavily on your product can make a major difference in your growth, and that's what we did at ConveyThis. Back to the point one: when your team grows, the product's quality becomes mediocre. So, keep that product team small, listen to the user feedback and keep building a great product. Most of the time, one strong engineer is more productive than 10 average ones; thus, no need to scale the workforce.
In my opinion, this can happen for the following reasons:
The founding team did not plan to grow in the first place (poor documentation, technical debt, infrastructure not made to scale..).
The recruitment process doesn't work, and the onboarding of junior developers only lead to more bugs and more issues.
The company has decided to go up-market and has started building more and more custom features making the product less and less user friendly.
We never focused on the number of engineers in our team, but we focused only on the talent of the people we hired.
3. Focus on adaptable long-term vision
As I said previously, measuring my company's success by how many people we employ is not something that of interest to me. It's like childish game among boys whose dick is longer or thicker. It doesn't matter. It's the wrong metrics! In my opinion, the long term vision every Saas should adhere to is the MRR growth. It is one and only one important metrics in the company. No extra people except sales people could directly affect it. So, the only people I would agree to bring to our team are the sales development representatives (SDR). Anyone? Contact me!
There are times when you build something that customers don't need or don't want to pay for. In our case, it was due to very lax policies about the upgrades. I don't know why but our low self-esteem didn't allow us to ask our users to pay. Or maybe we attracted these shitty lowlifes who can't spare a dollar to pay for our product, so we were afraid and thought it was unethical to ask a customer to reward us with monthly subscription for our hard work. This flawed thinking has led us to underprice our product in both niches. This gave us a boost of small business companies, but medium and enterprise level clients failed to show.
The best strategy we discovered in order to stay adaptable is to look what our competitors are doing. As Mark Zuckerberg cleverly pointed out, if you don't sell your company to Facebook, he will copy you and drive you out of business. The survival of the fittest. The natural selection. The same thinking goes to the product development and the long-term vision. If Jeff Bezos wouldn't copy paste competitors products and businesses, Amazon would still remain a big online book store without AWS Cloud. Adapt, adapt, adapt.
4. Customer is everything
Not the team. Not your mom. It's the customer. Without the customer, you have no business and no money to take your mom to dinner. I was flawed in that sense. I always hated my users because the only time I've interacted with them was… when they were leaving, cancelling their accounts, asking for refunds or leaving negative reviews. You get the idea.
But this is a wrong! This is survivorship bias! It only represents a small fraction of your users. And even though they leave you negative replies, it is only because you've done something bad. Perhaps, your server had a glitch that day and the user got too many spam emails. Perhaps, you've designed the product poorly and the limits available on the free plan are too small, or too limiting. Perhaps, something else. The list and can go on and on! But the point is, your users are good people. You need to love them regardless. They entrusted your product with their money and even though they are churning, or asking for a refund, it's okay. It's what people do in the customer service. And you need to get good at loving people, in order to be able to write positive replies to them.
At first, I wanted to be rude. Oh, yeah, I wanted to scream and curse these churning users. I couldn't comprehend why our such a competitively priced product with lots of great features is being abandoned. I took it as a personal insult. I didn't understand. But then I've realized that there are things in life that are beyond my control. That you can't control it 100% and keep your users staying without any churn. There are just too many reasons that life throws at them, and it is a very subjective and superficial way of thinking that if the tree falls in the forest, there is no sound. You just never know what's exactly on the side of a user and what kind of hurdles they are personally going through. Love them unconditionally and they will love you back.
5. Pour money into marketing
With extremely small overhead, we have an unusually large amount of free cash that we invest into marketing. It is the only fuel of growth, nothing else. Not a single SDR would bring you customer 24/7 at any time of day, rain or shine. There are so many beautiful ways to advertise that it would be a separate topic on its own.
But the main channels are:
* Search engine optimization and content distribution – I love this gig. It brings free organic traffic from Google (no one uses Bing and Yahoo any more. The numbers are negligible). And the way to do that is to go multilingual. Any company that aims high and wants to grow their MRR, needs to convert their websites into multiple languages. There is no way around that. 80% of our traffic and sales comes from countries outside of the US and in order to cater to these people, we need to keep our websites in over 20 languages. Our WordPress plugin is a great tool to help you on this journey. We are a SaaS that is actually using our own product to localize the website into Spanish, French, German, Japanese and other languages without buying anything else. The translated pages are SEO optimized with HREFLANG tags and Google easily downloads and indexes them. Free traffic at no extra expense!
* Paid ads. Again it is Google, not Bing, not Yahoo. Just focusing on Google alone, you will be able to hijack 95% of web traffic online. And the best part? The paid ads are on top of the page above the organic results! No matter how good you are at reverse engineering the organic search, you can't beat competition in paid search if you don't know what you are doing! And we didn't know either. The trick it, the ads in the United States are very very verryyyyyyy expensive! What to do then? The answer, go global! The ads in other countries are super cheap and still bring lots of conversions. Can you afford to miss that opportunity and wait till the rest of the world picks up and drives up the bids like in the US?
* Content marketing. It is my favorite. And even though we are a small family, I write core articles like this one all by myself. I don't even have an assistant just like Warren Buffet. I manage to come up with my own ideas borrowing some of your stuff of course as well. The great content needs distribution. Before I tried to publish it only on our blog, but that didn't work. Then we tried to Facebook groups and Twitter and that didn't work either. What's worked then? The forums where the fellow hackers are! The great list is: HackerNews, Reddit, IndieHackers, BetaList and ProductHunt. When you publish something useful and let users discuss it, you get great user feedback and great referral traffic as well! So, I highly recommend this channel. The only drawback it is labor intensive. To write an article like this, it takes me a full day of research and then a full hour to type it out and a full hour to format and embellish with great stuff life GIF image and icons. I'm glad my typing skills have improved from 50 wpm to 60wpm during COVID where I made a goal to spend less time playing chess online and spend more type at the typing lessons and practice fast typing. Apparently it worked!
Next steps?
Here's the plan for 2021:
reach $1,000,000 ARR by the end of the year 🚀
ship some major releases on the product side 👾
launch 3 new SaaS startups (the list is currently being finalized) 💥
get myself a new shiny car as a testament of my life's success 🤯
build the best YouTube channel for ambitious entrepreneurs 📹
If you found this article useful, feel free to share it 🙏❤️
If you have any questions, you can reach out to me directly on 👉[email protected]